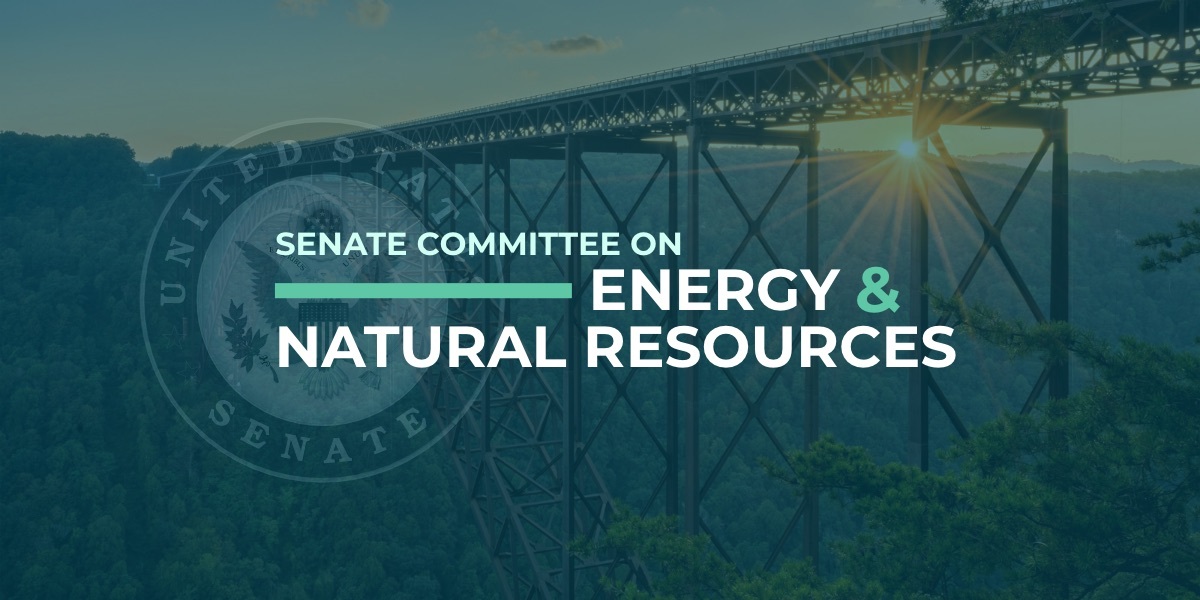 Click here to view comments from Ranking Member Barrasso.
WASHINGTON, DC — Today, United States Senator John Barrasso (R-WY), senior member of the Senate Committee on Energy and Natural Resources (ENR), made the following comments at a business meeting to review several pending legislation related to public lands.
Click here for the full business meeting and full list of invoices considered.
Notes from Senator Barrasso:
"Thank you, Mr. Chairman.
"Today is truly a historic day for America's outdoor recreation industry.
"We mark America's Outdoor Recreation Act, a unique comprehensive recreation package.
"This legislation is a monumental achievement for all who enjoy our public lands and shared natural resources.
"It includes numerous provisions to improve access to nature, streamline and simplify governmental processes, and improve America's recreational infrastructure.
"This recovery package is non-partisan.
"It contains bills by several members of this committee.
"Mr. Mr. Chairman, this includes our laws to modernize public campgrounds and establish shooting ranges in federal forests.
"It will also use private funding to create new recreational opportunities on our public lands.
"America's Outdoor Recreation Act also includes two other pieces of legislation that I introduced – the FILM Act, the Federal Interior Land Media Act, and the CAPE Act, the Cape and Antler Preservation Enhancement Act.
"The FILM Act modernizes film and photo permits on public lands.
"It gives outdoor enthusiasts the opportunity to share their adventures without having to deal with cumbersome bureaucracy.
"The FILM Act is also a win for the First Amendment.
"It eliminates an unconstitutional permitting system that requires permits and fees for some types of film and photo content but not others.
"The CAPE Act is a victory for the protection of some of our national parks' best-known species.
"In Grand Teton National Park, alien mountain goats are threatening the struggling native herd of bighorn sheep.
"Through coordinated efforts with the park service, volunteers are playing an important role in conserving the bighorn sheep by removing the non-native goats.
"Current law gives the park service the ability to donate the meat harvested during these authorized wildlife management activities.
"Unfortunately, the rest of the animal is wasted.
"The CAPE Act remedies this by allowing the donation of hides and horns, including donations to volunteers who help protect our native bighorn sheep.
"Mr. Chairman, I want to thank you for working with me on this important recovery package.
"America's Outdoor Recreation Act will benefit everyone who enjoys the great outdoors in Wyoming and across the country.
"This legislation has the support of numerous recreational organizations, conservation groups and state officials.
"Wyoming Governor Mark Gordon stated, 'We applaud the work being done on this federal legislation to expand and enhance outdoor recreation through increased collaboration between state, local and federal land managers.'
"The bill contains a wealth of strong, sensible reforms and many of the priorities of members of this committee — all without increasing federal spending.
"I encourage all our committee members to support this important legislation.
"Today we are also marking a number of separate bills that would affect our public lands.
"While I support many of the items on today's agenda, I do not support bills that would unnecessarily restrict the multiple uses of our public lands.
"Nor do I support policies that take critical mineral mining or power generation off the table.
"We must end our dependence on Russia and China for critical minerals and energy that we can produce right here at home.
"At our last bill in November, Senator King made a statement with which I wholeheartedly agree.
"He said: '[T]Some of us who are interested in dealing with climate change have to face the fact that it will require more mining in the United States… We can't have both, there is no such thing as a free lunch when it comes to energy. "
"I wholeheartedly agree with Senator King's remarks.
"Mr. Chair, I look forward to continuing to work bipartisanally with you to advance our members' legislative priorities."
###