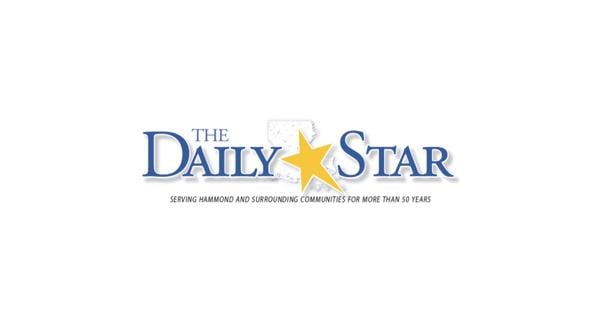 Louisiana's vibrant history, culture and wetlands are the heart and soul of the state of Bayou. Ranked one of the top 10 states for fishing, Louisians are no strangers to the economic and lifestyle benefits of outdoor recreation.
Fortunately, Senator Bill Cassidy understands the importance of the outdoor recreation economy and is a supporter of America's Outdoor Recreation Act – the broadest proposal to support the outdoor economy since the 1960s – which is making its way through the Senate.
America's Outdoor Recreation Act would provide much-needed improvements to spur the outdoor recreation economy by modernizing, preserving, and protecting state lands that draw hundreds of thousands of people to Louisiana's five national parks each year.
Since nearly a quarter of the state is swampland and is home to the largest river swamp in the country, fishing, angling and other outdoor recreation are the state's top attractions.
Not surprisingly, the outdoor industry accounts for 2.3 percent of Louisiana's overall economy, providing over $5.5 billion and 55,000 jobs to local communities.
Americans have found a new appreciation for the great outdoors — with a whopping 7.1 million Americans taking part in outdoor recreation. Recreational fishing, a cornerstone of Louisiana's economy, is also growing, with an estimated 54.7 million participants nationwide.
America's Outdoor Recreation Act demonstrates the commitment of congressional leaders like Senator Cassidy to ensure federal legislation is passed to accommodate Americans' growing participation in outdoor recreation and to bolster the industry's economic benefits.
As Americans get into the great outdoors in record numbers, fundamental changes must be made to address the long-term challenges facing the environment and the outdoor recreation industry.
One such challenge is the loss of 1.2 million acres of wetlands across the state in less than a century. The marshes and marshes of Louisiana's coast are some of the most vulnerable and valuable wetlands in the United States, not to mention a significant contributor to the state's storied outdoor tradition.
This legislation will enhance local community efforts to conserve Louisiana's natural wonders and resources by working directly with stakeholders and fishermen, which is critical to our local economy. By removing bureaucratic hurdles, fishermen and tourists gain faster and more efficient access to permits, hiking trails and campsites.
Provisions in the legislation also aim to increase access to data critical to protecting ecosystems by tracking visitation data on states.
There are many outdoor recreation opportunities in Louisiana, but not all Americans are fortunate enough to call a state like Louisiana home. Being close to nature is not a convenience — it's a necessity — and legislation must be passed immediately to allow all Americans to enjoy local waterways, nature reserves and open spaces.
Fortunately, the Senate-examined bill furthers that goal by investing in local parks, playgrounds, and green spaces in every corner of the country, regardless of zip code.
As Americans show a renewed passion for the outdoors, it is imperative that legislation and government funding match demand. The outdoor industry commends Sen. Cassidy's leadership of the nonpartisan America's Outdoor Recreation Act, as this legislation will ensure Louisiana's vital industries and unique outdoor spaces can thrive.
Lise Aangeenbrug is Executive Director of the Outdoor Industry Association.