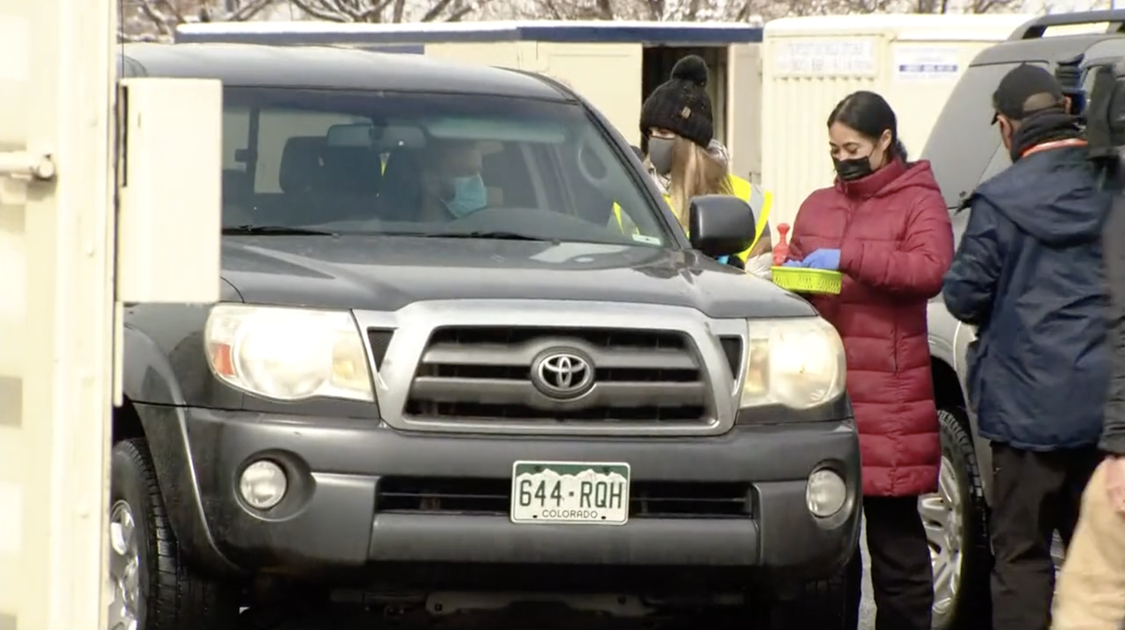 Fear and a lack of food and drink before vaccination likely contributed to the side effects of 11 people who received the Johnson & Johnson vaccine earlier this week, a senior Colorado health official said Friday.
The 11 people reported dizziness, lightheadedness, nausea, and some vomiting. Two were rushed to the hospital – and later discharged – after their blood pressure dropped.
Eric France, the state's chief medical officer, told reporters Friday these reactions were known side effects of vaccinations. The state Department of Public Health and the Environment said earlier this week that they had found no cause for concern after investigations into the incident, which resulted in the temporary closure of the Dick's Sporting Goods Park mass vaccination facility.
France said it was impressed with the persistent side effects of affected patients, among the roughly 1,700 people who received Johnson & Johnson vaccinations on Wednesday at the mass location. He found that another 18 people in North Carolina experienced similar side effects on Thursday.
"If you look at all of these cases, they're really classic for the person who's scared when they get to a doctor's office, they get a blood draw, they see blood, they get the vaccine," he said. "And with those fears comes the potential for one of those reactions that make people dizzy and weak."
There are methods to avoid these specific reactions, he said. These include "drinking a good amount of fluids in the hour before entering" and eating salty foods. People known to be afraid of needles or the vaccine should use these techniques to make sure they are not experiencing any side effects. You should also have a friend or family member with you to provide assistance.
"I think the cases we had in Colorado all felt when I reviewed them that they met the same criteria," France said. "And that fear for needles, the tension of getting a vaccine, the vaccine relief, and the drowsiness caused."
Despite Wednesday's incident, Centura officials who operate Dick's bulk vaccination facility said they continue to plan to distribute Johnson & Johnson vaccines on Saturday. A spokeswoman for the state's Department of Public Health and Environment said there was no concern that the allocation of the vaccines Centura used Wednesday was a "bad batch".
A Centura official said there was no reason to believe that there was anything wrong with the vaccines. The reactions seen on Wednesday were consistent with side effects known to be linked to the vaccine.