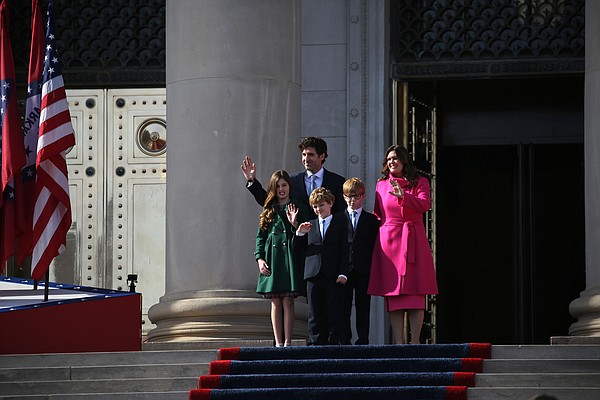 First Gentleman Bryan Sanders will lead a new council to promote outdoor recreation and tourism in Arkansas, Gov. Sarah Huckabee Sanders announced Tuesday.
The governor signed an executive order establishing the Natural State Initiative and Natural State Advisory Council, which will be chaired by Brian Sanders. Sarah Huckabee Sanders said the effort is part of a focus of her administration to promote the state's highly regarded parks, rivers and hunting grounds to boost tourism and public health.
"He brings a passion and energy to this space that is second to none," said Sarah Huckabee Sanders. "No one will do more to make this a success."
Last week the governor appointed Erick Jackson senior vice president of Oaklawn Racing Casino Resort; Trey Berry, President of Southern Arkansas University; and Rebecca Lentz, an avid nature lover, to the Arkansas State Parks, Recreation and Travel Commission.
CORRECTION: First Gentleman Bryan Sanders' first name was misspelled in a previous version of this article.