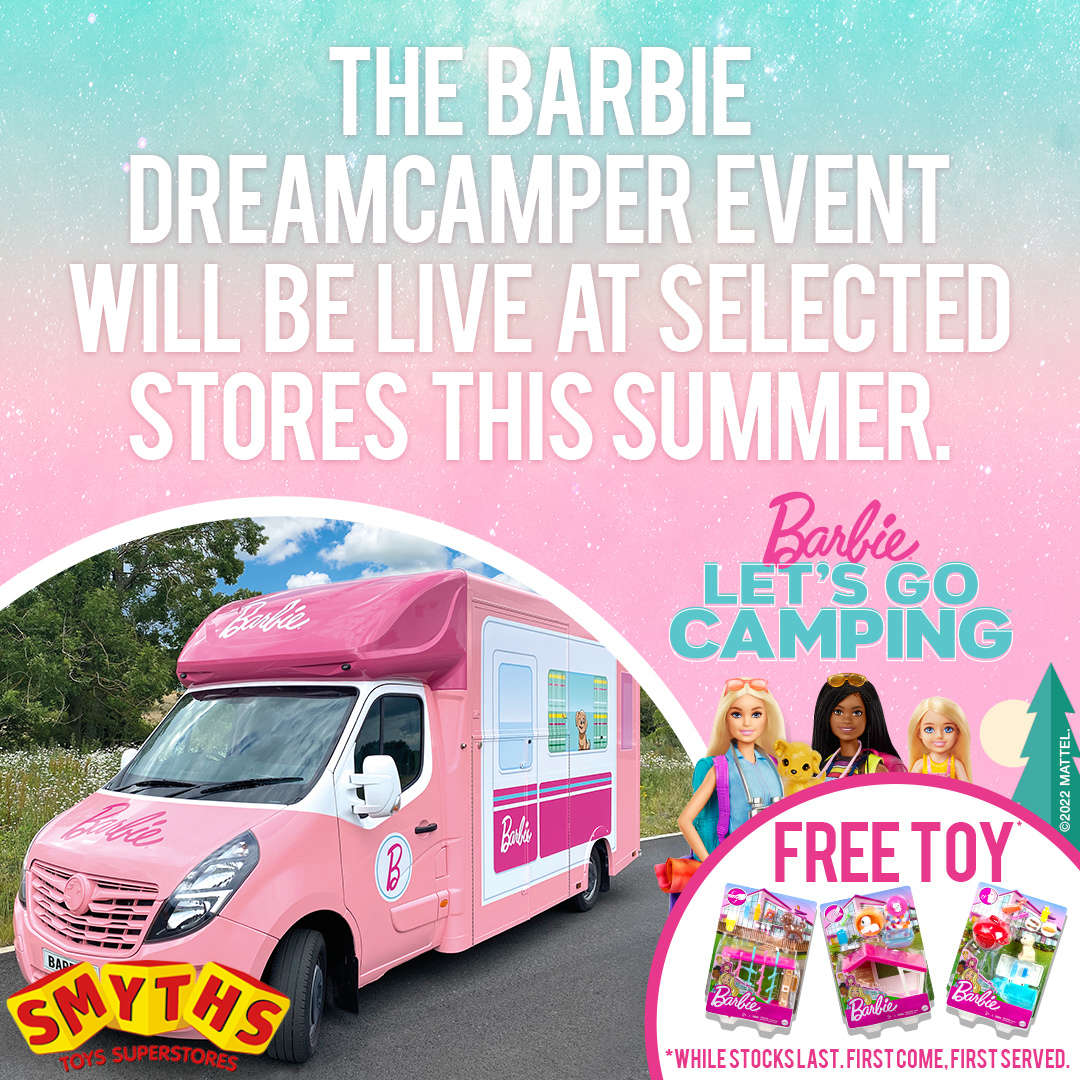 The Barbie Let's Go Camping road show will be available in 18 different Smyths stores, including Milton Keynes.
The Let's Go Camping roadshow brings the dream camper to life – with a life-size version to visit and explore.
Barbie fans will also have the opportunity to play with brand new products like the 3-in-1 Dreamcamper, new Barbie camping dolls and a line of camping accessories.
There will also be activities like an inflatable slide, Barbie content screening and face painting in a festival atmosphere.
The toy store will also be holding Barbie sweepstakes.
The experience begins on Friday 22nd July at the Milton Keynes store where the Dreamcamper is parked in front of Smyths Toyshop.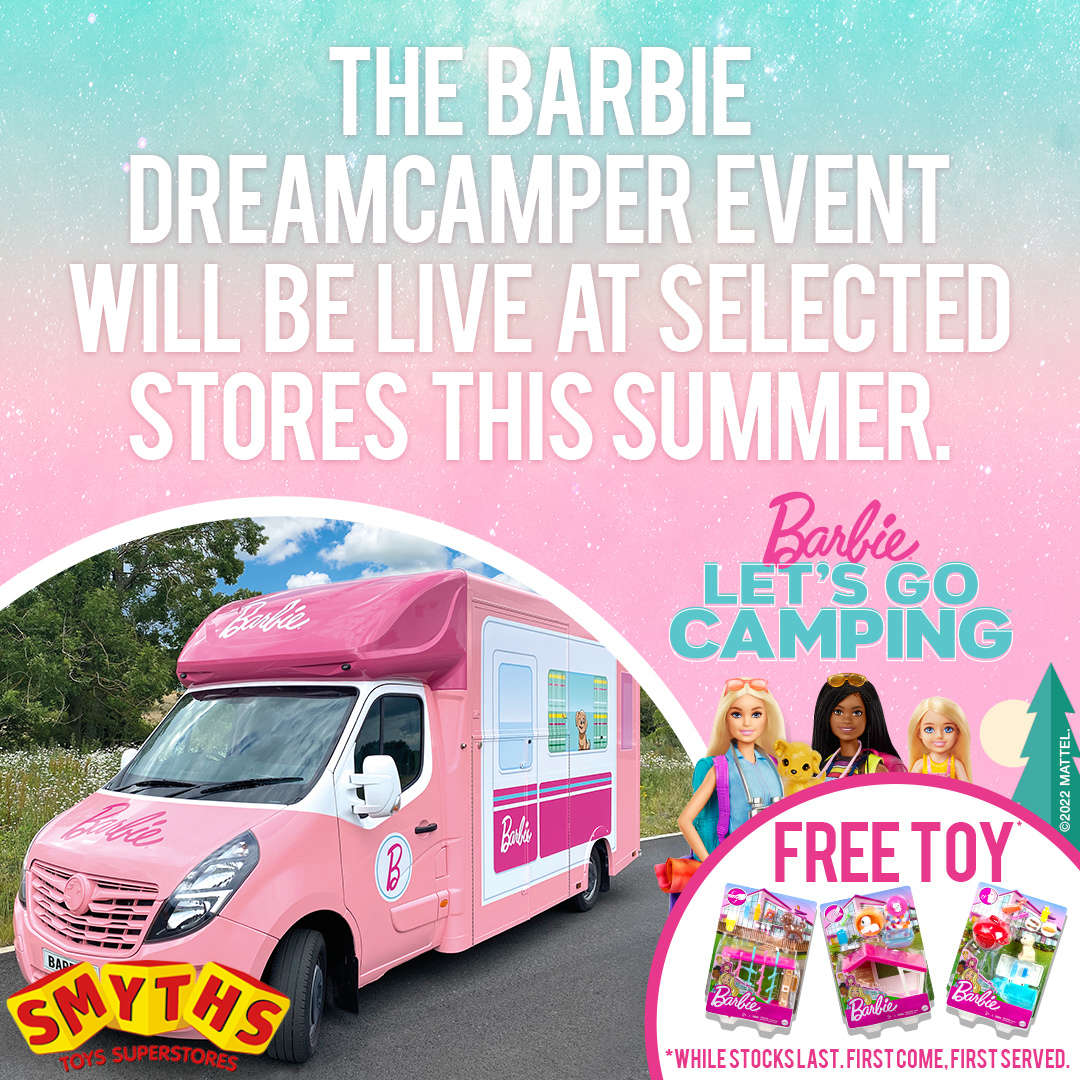 The Barbie Dream Camper visits the following Smyths Stores:
Milton Keynes – 07/22/22
Luton-7/23/22
Slough – 07/24/22
Basingstoke – 29/07/22
Bracket corner – 07/30/22
Gillingham-7/31/22
Wolverhampton – 08/05/22
Coventry – 08/06/22
Leicester – 08/07/22
Mansfeld – 08.12.22
Norwich – 13/08/22
Ipswich – 14/08/22
Carlisle-8/19/22
Oldham-8/20/22
Warrington-8/21/22
Durham-8/26/22
Sunderland – 27.08.22
Newcastle – 28/08/22
More information can be found here on the event page.