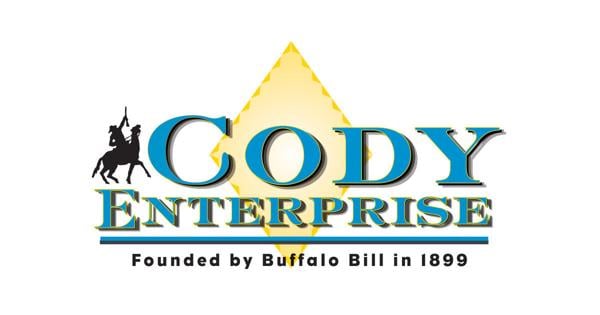 A proposed outdoor recreation trust fund, approved last week by the Wyoming Legislature's Travel, Recreation, Wildlife and Cultural Resources Committee, could provide $2 million annually in grants for outdoor recreation projects statewide.
Rep. Sandy Newsome, R-Cody, was a member of the committee that helped develop Bill 23LSO-0289. Newsome said she views the proposed trust fund as a great way to advance the development of outdoor recreation throughout Wyoming and Park County.
"When we talk about wanting to diversify our economy, we have to recognize that outdoor recreation is an important part of that," Newsome said. "…This proposed trust fund would allow us to fund more of these outdoor recreation opportunities across the state and continue to add assets for both tourists and residents to enjoy."
Newsome said the concept of the proposed trust was inspired by the success of the state's Wildlife and Natural Resources Trust, which started with $15 million in 2005 and has grown to over $200 million. The Wildlife Trust Fund has funded more than 750 projects in all 23 counties in the state, according to its website, with nearly $99 million allocated to programs that improve and conserve wildlife habitat and natural resources.
"I'm a big believer in the trust fund model and working off the interest from those funds," Newsome said. "I think it's a great model."
The proposed outdoor recreation trust would initially be funded by sales tax dollars, specifically the dollars that go directly to the state's general fund, Newsome said. Currently, 69% of sales taxes collected go into the general fund, while the remaining 31% is split between municipalities and counties.
Sales tax money going to cities and counties will not be affected or reduced by the proposed legislation, Newsome said. Rather, the proposed trust fund would cut contributions to the general fund to 64% for two years. The remaining 5% would flow into the new trust fund over a period of two years. By the end of that period, there will be around $50 million in the trust fund, she said
That $50 million will generate about $2.5 million in interest per year, and those dollars will be spent in two ways, Newsome said. About $500,000 of that would help fund the State Office of Outdoor Recreation, which has not had a consistent source of funding since its inception in 2020. The office is charged with planning and developing outdoor recreational resources for the state.
"They've always had issues with funding," Newsome said. "You have received this order, but no way to fulfill it."
The remaining $2 million per year would fund "grant awards … for the planning, design, improvement and maintenance of existing or potential outdoor recreation infrastructure," according to the bill.
The draft defines "outdoor recreation infrastructure" to include "exit points, trails, shooting ranges, boat ramps, cell towers, motorized and non-motorized recreation areas, and other related physical and organizational structures and facilities."
Newsome said the grants could be used both to create new infrastructure and to revitalize existing outdoor recreation facilities.
"It will provide more places for both citizens and visitors to enjoy outdoor recreation," she said. "We already have many opportunities, but there can always be more and opportunities that we already have can be improved. For example, a lot of people hike, bike, and climb Cedar Mountain here in Park County, but there aren't any facilities there, so we could improve that."
Newsome said she believes the $2 million could have a big impact on some of those projects.
"Typically, none of these projects are big projects, and something like $20,000 to $40,000 will go a long way," Newsome said. "So there's an opportunity to fund a lot of relatively small but very important projects across the state."
While the trust would start with $50 million in sales taxes, the goal would be to eventually expand it to $200 million, similar to the wildlife trust, Newsome said. Additional allocations would come from private donations and possibly some additional government allocations, she said.
The idea of ​​the Outdoor Recreation Trust was well received by the Travel Committee, which approved it at its October 25 meeting. Among those who supported the idea was Sen. Mike Giereau, D-Jackson.
"You don't get anywhere unless you start," he said. "I hope this discussion goes to the full level and everyone can participate so we can really have an honest discussion about diversifying our economy. I think it would be a really helpful discussion for everyone in the state to participate in."
While approval by the travel committee means the bill will move on to the next legislature, its success is not guaranteed, Newsome said.
"During the legislature, the bill will go back to the Travel Committee and it's not even guaranteed to succeed there as we will have new members on the committee," she said. "So we really have to start from scratch to convince them that this is the right thing to do. And then it goes to the Appropriations Committee before it gets scrutinized by the House and Senate. As I like to say, there are many ways a bill can die, but only one way for it to succeed."
An outdoor recreation trust fund was previously considered by lawmakers during the 2020 budget session, Newsome said. It failed by a vote of 32 to 28 to get it into the House of Representatives.
"What I've learned is that a successful bill has to be brought back more than once before it succeeds," she said. "Hopefully at this point our bodies are a little more familiar with this concept and more open to discussion."