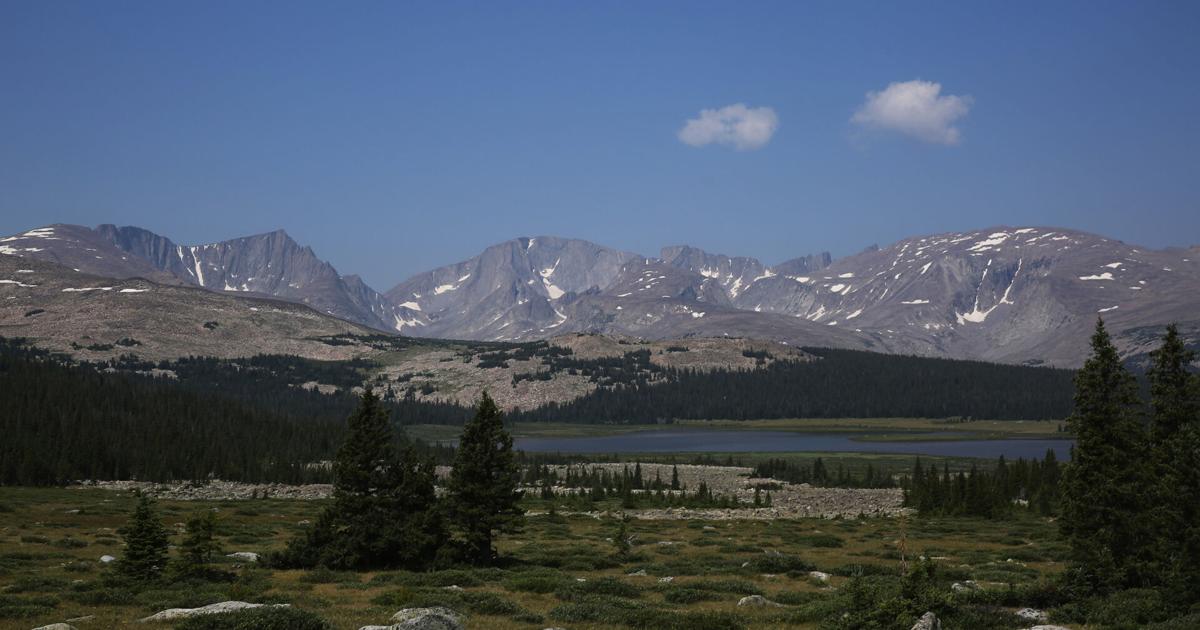 In anticipation of Memorial Day weekend and the start of the summer outdoor recreation season, Bighorn National Forest officials released updates on campgrounds, roads and safety this week.
Campgrounds currently open include Tie Hack, Middle Fork, South Fork, Leigh Creek, Shell Creek and Ranger Creek Recreation Area. Forest officials reminded campers to bring their own drinking water as water systems may not be tested. Fees are reduced if full services are not provided.
Other campgrounds, trailheads, and picnic areas in Bighorn National Forest will open in June as weather and other conditions permit. Wet conditions may delay access to some facilities.
Bighorn National Forest encourages everyone to "know before you go" as the first line of defense to staying safe in the forest this summer.
Officials offered the following safety tips for those relaxing in the woods this summer:
Be ready to share the forest with wildlife. Bears have emerged from their winter quarters and are looking for food. Mothers with cubs are especially caring. Photograph and spot wildlife for your safety and wildlife protection from a distance and keep a clean camp and dogs under control.
Be aware of flood hazards wherever you travel. Even small streams and streams, dry stream beds and seemingly harmless low-lying soil can be flooded unnoticed. Travel routes and crossings become impassable due to wet and muddy conditions. If the road or trail seems too soft to support your vehicle, turn around. It is illegal to drive off-road to avoid snow drifts, mud puddles or falling trees.
Motorized travel in the state forest is only permitted on signposted, designated routes. A Bighorn National Forest vehicle usage map is the best way to determine if you are on a legal route. Along with other map information, a free map is available online at https://www.fs.usda.gov/main/bighorn/maps-pubs.
If you have a mobile device, you can take Bighorn's Vehicle Usage Map with you. Visit the Bighorn website for information on downloading the app and map.
Motorized travel is permitted within 300 feet of the centerline of most motorized routes for the purpose of logging, camping, and hunting game, and resource damage does not occur.
Roads and trails are at their most vulnerable in spring, as wet conditions damage the ground more easily. Itineraries will open as soon as possible depending on snowmelt and weather conditions.
Current hydrological forecasts, snowpack and flood risk information are available on the National Weather Service website at https://www.weather.gov/crh/.
For more information on forest conditions and to find out if your favorite road, trail or campground is open, contact the Powder River Ranger District in Buffalo at 684-7806.