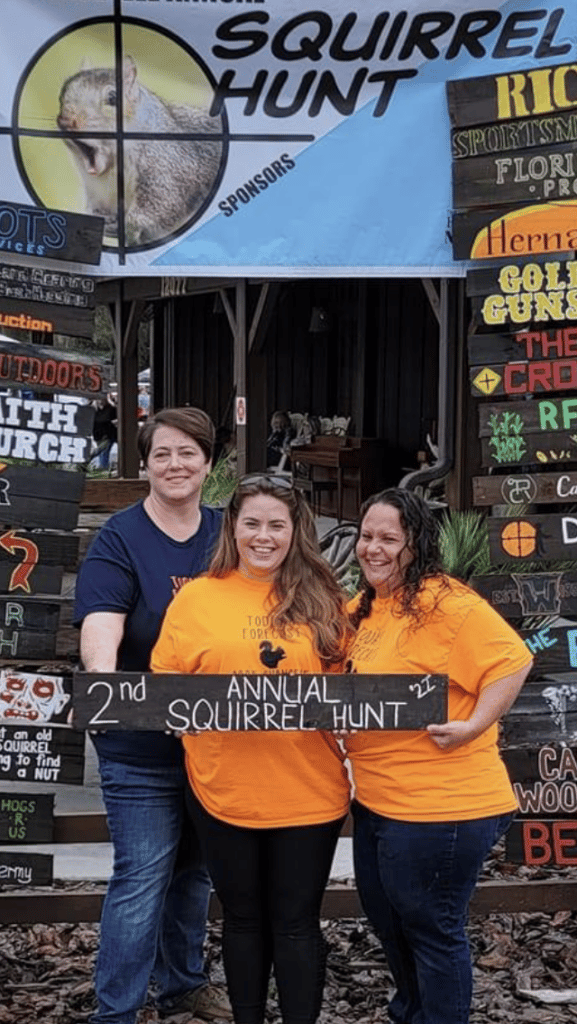 Introducing to you all, my wonderful friends, the new Brooksville Outdoor Conservation Alliance!
This started when some ladies, Michelle Payne, Courtney Volberg and Tammy Hinkle decided to host a squirrel hunt to give kids something to do in what became the most successful squirrel hunt in squirrel hunting history…. At least in Brooksville.
With their latest collaboration, they are now planning hunting, fishing, educational events and seminars for local youth to ditch the video game controller and get outside. Michelle Payne shared, "We are pleased to announce that through our efforts at the Brooksville Annual Squirrel Hunt Competition, we have established Brooksville Outdoor Conservation Alliance, Inc. (BVLOCA) as a Florida non-profit organization dedicated to education and advancement dedicated to the participation of young people outdoor recreation.
Our organization strives to promote and educate safety, preservation of the state of Florida's historic culture, and preservation of the environment through land, water, and wildlife management practices.
BVLOCA will provide unique opportunities and programs including youth hunting and fishing activities and competitions, outdoor recreation events, land and water conservation activities, education and safety."
I had the opportunity to ask Courtney Volberg what inspired her to create this idea. "It's really all about the kids. They just don't have the opportunity to go outside. My husband and I are in the Foster Care program and so many of the kids there have never had these kinds of opportunities."
Tammy Hinkle echoed the words of her cohorts that she, too, is all about the kids. I asked them how they find the time. "You just do it. We stay busy and if something is important to you, you stay with it."
Now there are a lot of people in the world who talk a lot about getting active in their community, but apparently very few do. Enter this trio of awesomeness…. Who put words into deeds! It makes me very proud to call them my friends and to help provide them with some of the hunting opportunities they seek. Like the hunt that started it all, the Brooksville Annual Squirrel Hunting Championship! The 2023 hunting date was put back in my calendar for next February. It has brought hundreds to the field and thousands to Hunts Headquarters for the celebration and awards. It has turned into an incredible event that not only provides hunting opportunities for our youngest wildlife lovers, but also pours many, many thousands of dollars into our local economy. A nice win, win!
Thank you again for visiting me here at the Hernando Sun this week. Feel free to contact me at [email protected] God bless and good hunting!