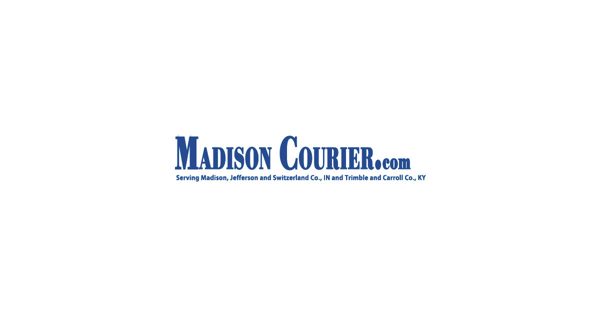 The Madison Board of Zoning Appeals granted a property owner's request to allow RV and/or tent camping on three lots overlooking the Ohio River on the north side of the 500 block of Vaughn Drive during this summer's vacation and major event weekends allow.
Erin Dickerson and Cory Hankins last year bought the three lots at 502, 504, and 510 East Vaughn Drive — the city actually owns another lot between the three — in hopes of building tiny homes on the lots as housing for family members to camp out during events like Madison's Regatta, Ribberfest and Chautauqua and other major festival weekends.
One tiny house was actually placed on a lot and stood there for months, until neighbors complained that the new owners were violating the city's zoning ordinance. Dickerson removed the tiny house soon after learning of the injury and then began figuring out what she could do with the property, since the previous owner who sold it to her had allowed limited camping on the site.
At a previous meeting with the BZA, the new owners were told that tiny homes would not be approved but that the previous owner had been granted a different arrangement for camping and that this may still be possible as long as similar agreements and conditions are reached could probability.
The new owners were back Monday and were looking for an alternative to pitching up to 12 RVs or tents across the three properties on about a dozen weekends a year, with some neighboring property owners on hand to voice their concerns.
Those opposing the motion said campers would block river views, allowing camping would hurt property values ​​and that the community has worked hard to develop the south side of Vaughn Drive and campers are not a good fit this development or the historic district.
The BZA countered that RV use would be restricted by the variance regulations, that weekends like the Madison Regatta already draw thousands of visitors to the area so much that camping wouldn't be out of place.
In the end, the BZA issued a one-year permit allowing the three lots to be used for camping with up to 12 RVs or tents during the Memorial Day, Labor Day, and Independence Day holidays, as well as the Madison Chautauqua Festival of Art, Ribberfest BB & Blues Festival, Madison Regatta and Roostertail Music Festival, Soup Stew Chili & Brew, Vintage Thunder Weekend, Wine, Stein and Barrel and Golf Cart/UTV Poker Run.
Campers can set up before events on Friday afternoon and must be gone by Monday afternoon afterwards.
There may be no permanent onsite storage, no amplified music, fireworks, bonfires after 11pm and a list of other restrictions. The vote was 5-0 by the BZA.