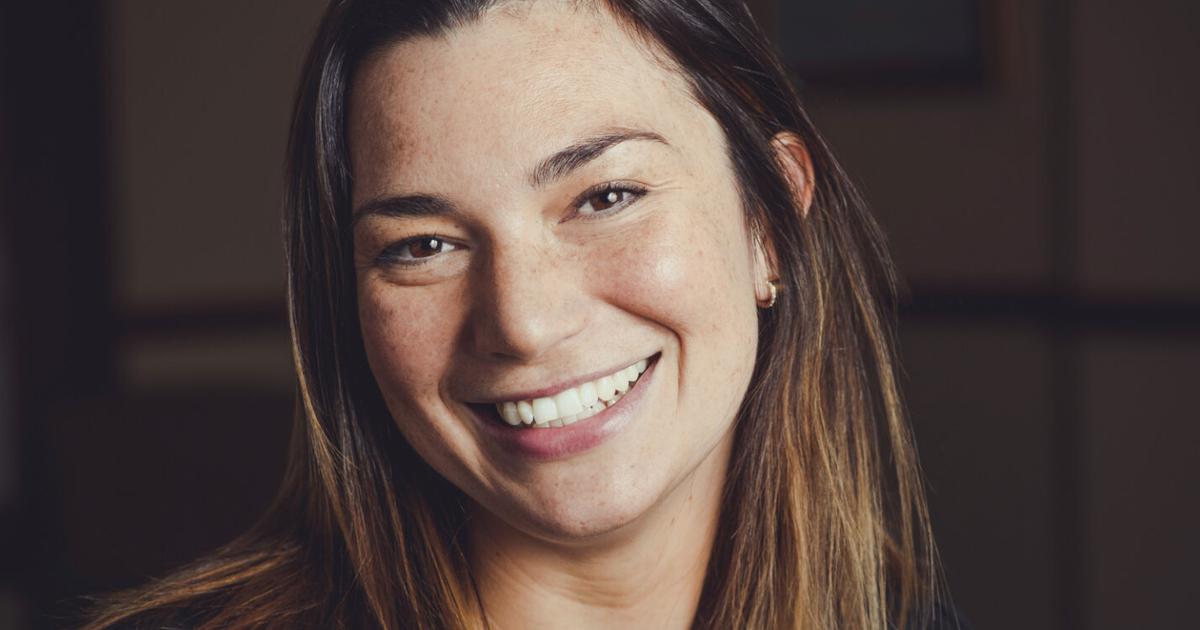 Hoisington
With over 180 miles of Lake Michigan shoreline, the freshwater resources and natural resources of the Grand Traverse region have attracted the attention of international players as a hub for forward-thinking technological innovation.
Our regional lakefront and waterways, with a high concentration of marinas and ports, are heavily used by watercraft and are primed to adopt cutting-edge technology at an early stage. In fact, recent developments have positioned Northern Michigan to take the lead in electric mobility and outdoor recreation innovation.
Elk Rapids Marina, a finalist in Traverse Connect's 2022 Scale Up North Awards, became the region's first adopter of fast charging e-boat stations this summer and has begun selling the 100% Swiss-made X Shore electric boat brand. Northport Marina followed suit this summer and agreed to install fast charging stations. Marinas from Traverse City to Charlevoix have started discussions with charging station provider AQUA superPower to join the growing network.
Aiming to create an all-electric and global ecosystem of marine compressors, AQUA superPower is the first fully marinized network of e-boat fast chargers with a compressor designed explicitly for use in marine environments. The company has set up charging stations in California and throughout the Mediterranean. It is interested in making Northern Michigan the first electric boat charging corridor in the United States, running from Frankfurt to Mackinac Island, as well as the world's first freshwater electric corridor.
Scott Canning, Vice President of Business Development at AQUA superPower, commented, "Fortunately, there is now a consensus among critical thinkers that rapid action is needed to build a more sustainable future. This feeling is driving a lot of good intentions, enthusiasm and capital into the e-mobility industry at the moment."
Amidst these advances, Traverse Connect brought together AQUA superPower with diverse stakeholders from across the state for a roundtable discussion on the intersection of Michigan's outdoor recreation, electrification and mobility industries at Hotel Indigo earlier this summer.
Canning emphasized: "A round table that brings all interested parties into one room is a fantastic way to promote understanding and form working partnerships. Partnerships that can result in viable projects that result in profits."
During the discussion, attendees highlighted the potential of Michigan's existing trail systems and corridors, the importance of statewide e-mobility infrastructure and connectivity, opportunities for pilot projects, and more.
Leading organizations from across the state were in attendance including representatives from the Michigan Outdoor Recreation Industry Office, Office of Future Mobility and Electrification, Polaris and many local players including TART Trails, Elk Rapids Marina, Hagerty, Sleeping Bear Dunes National Lakeshore and more.
Discussing the importance of working together to put Michigan at the forefront of innovation in these industries, the roundtable began with comments from Quentin Messer, President and CEO of Michigan Economic Development Corporation (MEDC).
Messer pointed out that the latest strategic plan of the MEDC targets automobile manufacturing, electric mobility and electrification as key industries to be developed. They also highlight outdoor recreation as a nationwide strength and champion business development where e-mobility and outdoor recreation meet.
As the leading economic development organization in Region 2 of the MEDC, Traverse Connect works closely with the MEDC and the other organizations to bring new companies to the state that are at the forefront of mobility and electrification technology and to provide them with a test bed Making their new technologies available, facilitating key partnerships, navigating government infrastructure, and assisting in site selection for corporate offices and headquarters.
"Michigan is very proactive with the state providing funding and various groups having conversations across the state," Canning said. "Obviously everyone wants to do the right thing when it comes to climate change, and there's a lot of 'connected' thinking going on to make e-mobility a reality."
The roundtable in June was the first of many discussions about the future of e-mobility in our region. These discussions and important partnerships are early steps in uniting public, private and nonprofit efforts across the state to make Michigan a leader in outdoor and mobility innovation. Together, these strategic partnerships provide a holistic approach to the policies, positioning, projects and people needed to drive forward-thinking technology in Michigan and transform the state – and our region – into a national leader in mobility and outdoor innovation .