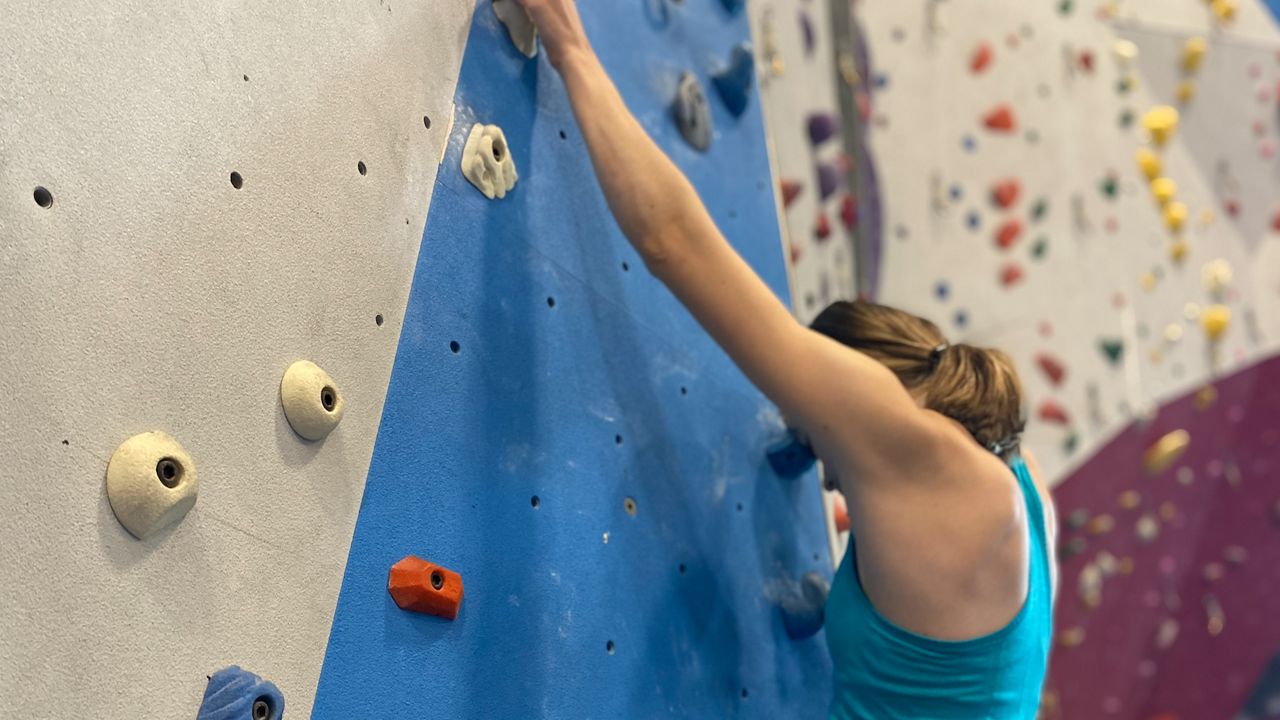 BUFFALO, NY – Climbing isn't a new sport, but it's new to the Olympics. This is the first year it made its debut in the Games. Competitive climbers compete against each other in bouldering, lead climbing and speed climbing.
Justin Koestler, manager of Central Rock Gym, said the sport of climbing has attracted increasing interest and attention since it was accepted into the Olympics.
"It's a big thing within the climbing community, but also outside of the climbing community," he said.
Regarding the three climbing competitions that have been added to the Olympic Games this year, Köstler explained that there are shorter walls, thicker mats, no ropes, no climbing harness and no partner in bouldering.
"Bouldering in our gym caters for people who have never climbed before or have never thought of climbing, as well as for the toughest climbers in our area," he said. "Some of the basics of getting used to it are using the starting handles and following the handles of the same color all the way up the wall to the finish. Then we let climbers climb down the wall safely and slowly and jump off the wall. "
He said lead climbing was more advanced and more training was required for this event.
"Here you have a partner who secures the rope for you and manages the rope to protect you while you are on the wall," he said.
And last, but not least, speed climbing is a race up the wall as fast as you can.
"If you've never seen it before, it's absolutely wild," he said. "It's a full body workout. Every climbing is a full body workout, but that definitely involves a lot of cardio. That will make the heart beat faster. "
If you want to get into rock climbing or are thinking of trying it out, he said the easiest way to do it is just to come to Central Rock Gym.
"Just come to the gym," Justin said. "No reservations are required unless you are doing a specific course or event. We have memberships, but people are always welcome to buy a day pass that is good for the whole day. You can even go and come back if you want to go to lunch and do some climbing later and let your hands and body rest. It's very easy."
Central Rock Gym is located at 55 Chicago Street in Buffalo, next to Resurgence Brewing Company. For more information, visit the Central Park Gym website or call (716) 262-0443.