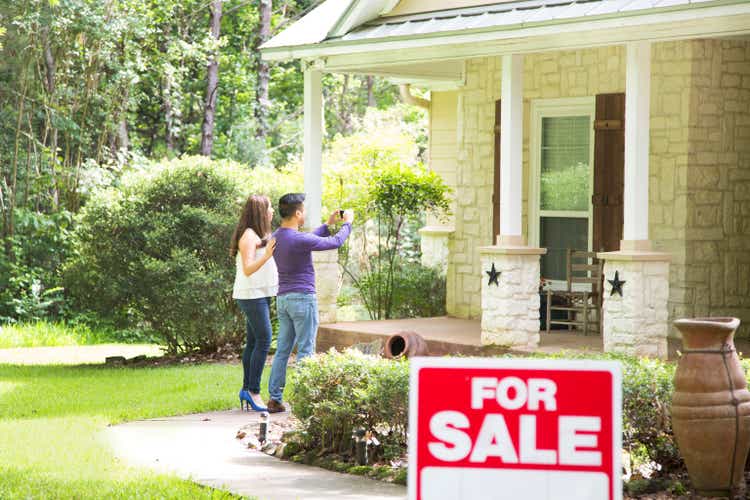 LifestyleVisuals/E+ via Getty Images
Amid a rapid rise in long-term mortgage rates, fixed-rate activity fell in April, reflecting home affordability Concerns, according to Black Knight's Originations Market Monitor report.
In particular, fixed rate volume fell 20% m/m in April, driven by another sharp 50% drop in interest rate/maturity refi activity amid a rising interest rate environment, Black Knight pointed out.
"With 30-year rates rising so quickly and sharply, April's declines in rate fixation activity — while straining — are hardly surprising, Black Knight said. This is especially true for freezes on refinancing, when half of all mortgage holders have a current lien with interest rates below 3.5%. Although lockdowns have fallen somewhat since March, they have remained flat since last April, reflecting steady and robust demand from homebuyers," he added.
Additionally, cash-out refi locks fell 40% in April as homeowners look for alternatives "to access vulnerable equity without sacrificing historically low mortgage rates," Black Knight said. And the interest rate/maturity refi fell another 15.4% in the last month.
Mortgage servicers: New Residential (NRZ), Ocwen Financial (OCN), Mr. Cooper (COOP) and PennyMac Financial (PFSI)
Mortgage REITs: Annaly Capital (NLY), AGNC Investment (AGNC), Chimera (CIM), New York Mortgage Trust (NYMT) and MFA Financial (MFA).
Earlier (May 5), mortgage rates continued to rise after last week's flat rates.