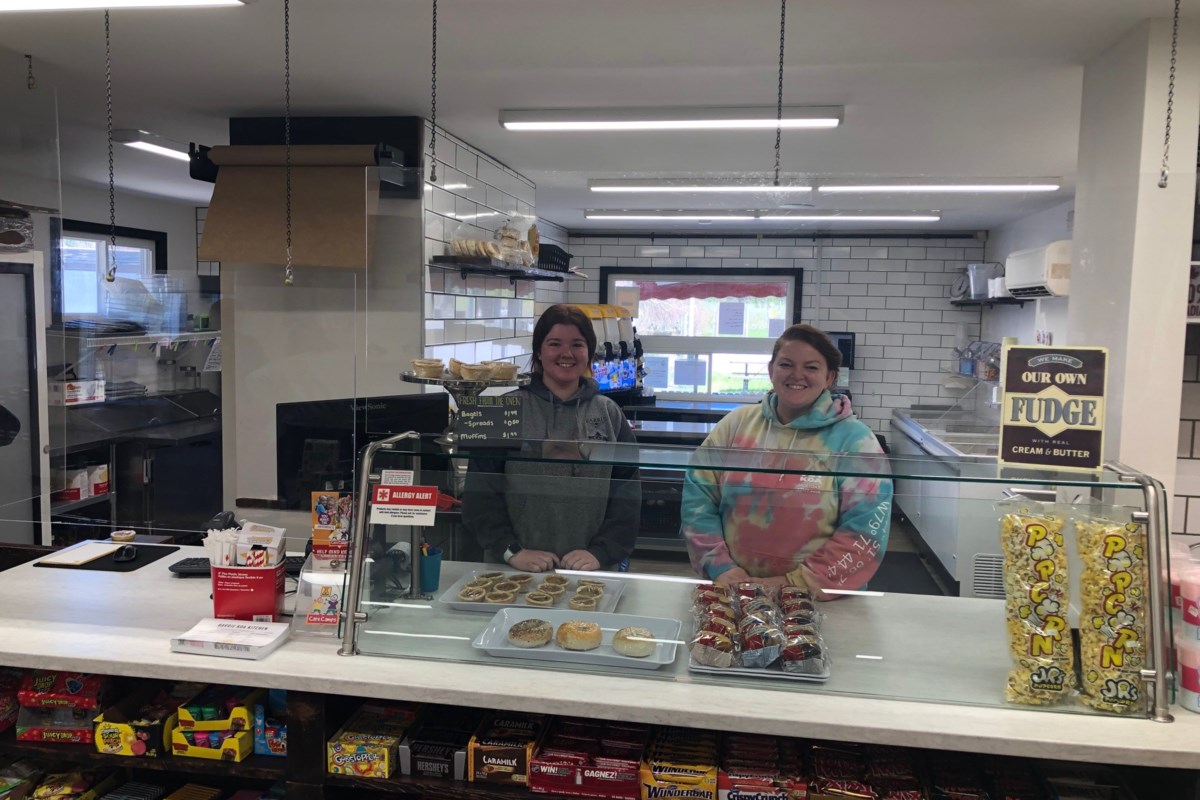 Perfect for food columnists, the Barrie KOA kitchen offers pizza delivery, homemade fudge, Kawartha Dairy ice cream and milkshakes
"Now I see the secret to making the best human being, it's growing outdoors and eating and sleeping with the earth." – Walt Whitman
The weather last weekend was spectacular, to say the least.
You couldn't ask for a better weekend to celebrate moms and soak up the sun. It was just the break our family needed. A chance to get out, get some fresh air, dust off your hiking boots and shake winter out of the trailer to start a new season of summer adventures.
My wife Kim and I are counting down the days to our first camp out of the year since we parked our trailer at the end of last season. Camping and camping have always been a big part of our lives. It was a great source of loving, fun memories and epic stories for us and our kids.
Our family's camping adventure began with a borrowed pop-up tent trailer and a weekend run. It now finds us in our cozy cabin on wheels, enjoying week-long stretches when schedule allows.
These early voyages were all about bins, tarpaulins and set-up work. Now it's trailer leveling, service ports and dibs on your favorite camp chair. We have progressed!
Our travels have allowed us to see and experience so many great parks in Ontario. We were able to enjoy the quiet and peaceful connection to Mother Nature and the natural beauty of our provincial park system. It is truly a treasure for our province. Each of our parks is unique and offers a variety of new experiences for the camper. Awenda, Pinery, and Bon Echo parks are just a few of our favorites.
And as we went in search of a family-oriented, fun, and lively experience, there are just as many private camping and RV sites in our area. These parks offer many services and amenities not found in provincial parks. From full-service hookups to easy swipe sites, activities and amenities designed to make your experience as comfortable as you want. They cater to a different type of camper.
We've always been able to enjoy both worlds, but lately we've gravitated toward the kind of hospitality you'll find at a well-run private campsite.
One brand that stands for a quality camping and family vacation experience is KOA. Since 1962, a KOA's distinctive black, red and bright yellow logo has been the hallmark that you are in a facility that offers friendly service and great amenities. There are currently 14 KOA brand campgrounds here in Ontario and we are fortunate to have one of the best in our own backyard.
Just south of Craighurst on the Penetanguishene Road is the Barrie KOA. This campsite has been in operation since 1986. Owned by Tony and Amy Raposo, Barrie KOA is a family business where the couple's three children grow up and work with their parents.
The outstanding customer service skills of the staff are evident as over the years they have been able to keep up with the changing needs and expectations of campers. The constant improvement of the campsite and its facilities with attention to detail gives campers what they want and keeps them coming back season after season.
Kim and I love this campsite. For us, it's an easy run, just 30 minutes from the driveway to the job site. Far enough away and yet close enough. It's a great place for us to set up, clean up and either start or end our camping season.
When the kids were younger they loved the daily activities, crafts or games and of course the daily wagon ride. Now that they're fully grown teenagers, they're a little more discerning about their activities. The things that always please are the pool, a good wifi connection and the freshly baked pizza that can be delivered right to your door.
Barrie KOA cuisine suits me perfectly, with pizza delivery, homemade fudge, Kawartha Dairy ice cream, milkshakes and more. The kitchen is located on the campsite in the newly renovated main building. Next to the kitchen they have a fully stocked shop and gift shop with pretty much anything you could need including the butter that I forgot to pack…
Last weekend was a great start to our camping season. We were able to spend some time relaxing, eating and enjoying the great outdoors, and Mom even got to enjoy a Mother's Day mimosa brunch!
Thank you Barrie KOA for helping us create some more amazing and priceless memories.
If you want to learn more about what the KOA has to offer, click here.