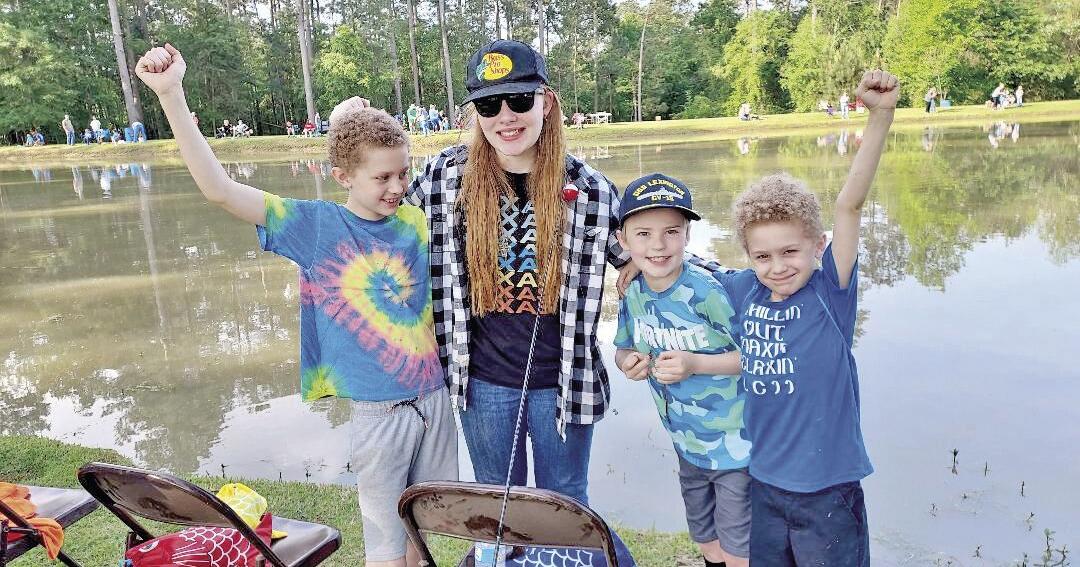 On a cloudy Saturday morning, children flocked to Winchester Pond in Chandler for the annual Kid Fish Tournament.
For many it was a family affair, with fathers and mothers showing young fishermen the art of setting the hook and luring one of the fish to bite.
Texas Parks and Wildlife filled the pond with 600 trout on Friday to ensure the fish would bite, and they did, as the youngsters would feed them as soon as the hooks hit the water.
The event is a joint effort by the City of Chandler and Parks and Wildlife.
Children from the age of three were allowed to compete for one of the main prizes.
The winners were as follows:
Minnow Division (ages 3-7):
1.Evan Cargel
2.Raina Epps
3. Paisley-Williams
Perch Division (Age 8-11):
1. Ella Cargill
2. Elijah Hudson
3. Raigen Henderson
Bass Department (ages 12-15):
1.Quynh Hoang
2.Morgan Bryant
3.Hailey Mellow
Turtle Division (all ages):
1. Elijah Harkey
2.Erin Strickland