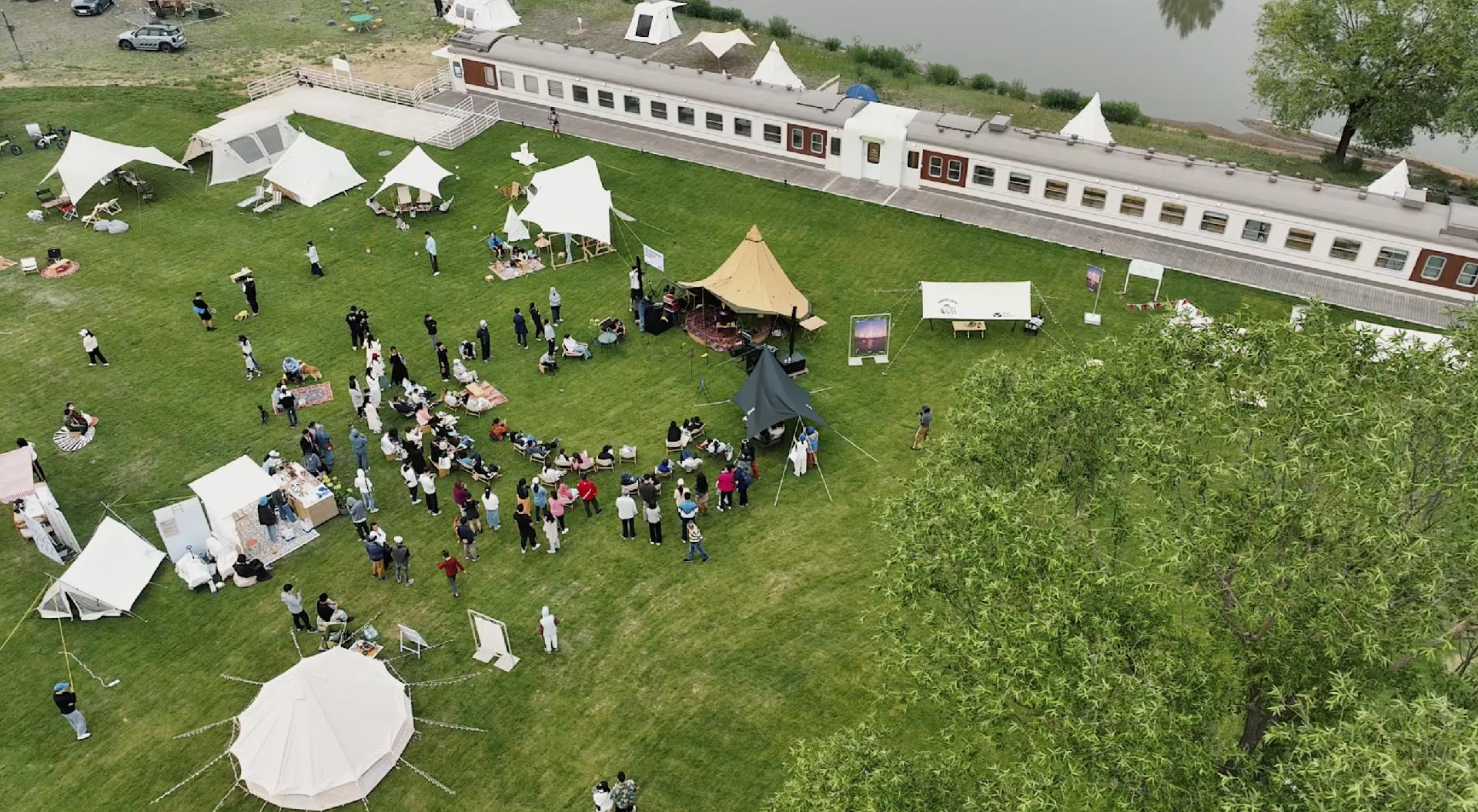 02:13
Outdoor activities are becoming increasingly popular in China. The growing trend has created new business opportunities and led to a boom in the outdoor leisure industry.
According to a recent report by global management consulting firm AT Kearney, China's outdoor sports market is expected to grow to nearly $90 billion by 2025. And the dynamic is getting stronger.
In big cities like Beijing and Shanghai, parks, mountains and lakes around the metropolitan areas are increasingly places where people can exercise, exercise or just enjoy the fresh air. Since the start of the COVID-19 pandemic, many Chinese have chosen to go outdoors to explore the fun of the wild.
Li Nan, the manager of Primitive Sports Club, told CGTN in an interview that his club is doing very well after launching new programs such as frisbee training and flag football games.
"Our outdoor leisure business has grown significantly over the past three years. There are customers booking Frisbee courts and trainers every day, which was rare before the pandemic," he said.
From frisbee and glamping to flag football and stand up paddle boarding, outdoor activities are becoming increasingly popular in China. The pandemic has played a role in reminding people to enjoy life's simple pleasures. But it's not just individuals who benefit; Industries are also reaping the rewards. The buzz has spread to fashion, sportswear and outdoor gear brands.
According to data from Chinese lifestyle platform Xiaohongshu, more than 10 brands appeared in the top 30 tent search results in the first four months of this year. Searches for glamping — outdoor camping with amenities and comfort — increased 623 percent year-on-year in April 2022, compared to a 360 percent annual growth in April 2021.
In June, searches related to "Frisbee" on Xiaohongshu grew about 98 times year over year. Meanwhile, searches related to "paddleboard" grew about 11x year over year.
"There's tons of vertical content for outdoor activities, from tents, trolleys and coffee mugs to gym outfits and more; They call it. Several brands have set up official accounts on the platform to attract customers," said Da Chun, director of outdoor operations at Xiaohongshu Content.
The trend is changing people's lifestyles, reflecting their concerns about health and not engaging in social activities.
Accenture Strategy and Consulting's Greater China managing director, Eric Hor, told CGTN that consumers are "more prudent" when it comes to savings these days.
"But investment in experience, education and health is in high demand. With outdoor sports, you can argue that it's much more about enriching days with experiences and building a health agenda," he explained.