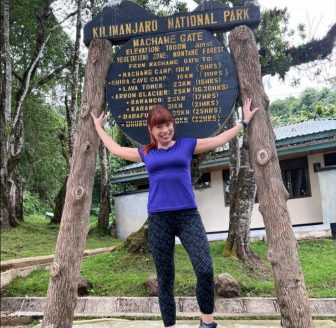 Susanna Mavit
When Suzanna said we should raise the bar a little higher on the latest Do It For Dom fundraiser, I immediately thought that her Christmas timing meant she was talking about taking on the topmost challenge or something mine special Skills are set.
Sixteen seconds after she explained what she was up to, I walked all over Whale's Den and 'I'm out' echoed out loud with every next word she said.
Climbing Kilimanjaro, the challenge in base camp, which is considered by most to be more difficult than Everest – "I'm out"
Around it in the Christmas week, midwinter – 'I'm out'
To do all of this in the midst of the recent Covid outbreak with no 5 star hotel in sight, fly Ethiopian Airways to get there – 'Ok, I'm out!'
But anyone who has witnessed Suzanna being given 'your final orders' will know this is a woman not to be turned around. Then, to add to all of the difficulties listed above, she added one of the most difficult ones that she determined to do this solo. I have put on record more often than I can remember that she is totally crazy, if I can still say that in these rather troubled times.
So while most of us were enjoying turkey & Christmas dinner, Suzanna braved the elements climbing 5,895 meters and 62 km over the course of 6 nights and 7 days, unable to dry out even in the sleeping bag and tent, and the wind did running becomes a nightmare, even struggling with altitude sickness, a truly debilitating condition that can often bring down the fittest climbers.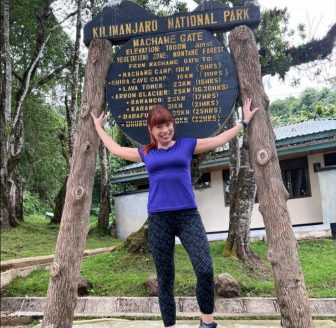 But even after all that and twisting her ankle, which meant hobbling back down with the help of walking sticks, she still made it. More impressive than all of these setbacks was what she'd set out to do in the first place. Suzanna had thought that she might raise 2-3k pounds, but my only part was saying that for what she did and with the amount of people I knew, she would support her, make her a big one Had to reach the goal. She hit that at £ 10,000 and it's still going on with so many in the industry, be they agents or suppliers jumping in for support. For a fundraising idea that started just 3 years ago and has now raised over £ 200,000, that says a tremendous amount about how generous this industry is year after year, but it also doesn't just talk about people willing like Suzanna are to go the way.
To put the size of the challenge into context, I spoke to Peter Knight, a man known to have taken on some of the toughest challenges in the world and who faced Kili himself. He said to me: "Without a doubt, Kilimanjaro is the toughest challenge I have accepted in all of India, it looks like a gentle excursion. Congratulations Suzanna, I am full of admiration."
Suzanna has of course been a mainstay of the PropTech industry for 15 years and is now recognized by most as one of the best salespeople of her time at Brief Your Market, Reapit and now Acaboom Sponsorship deal with Wetherspoons.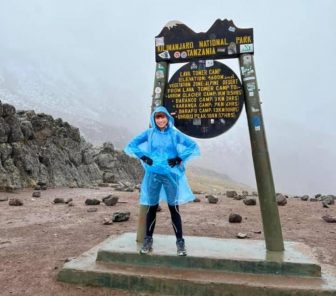 Do It For Dom was a charity to help our friend Dominic Subbiani who was diagnosed with Huntingtons, a (and please excuse the vernacular) a real disease, degenerative and inherited with a 50% chance of passing it on to you child . Just think a second about how this must feel and then I would ask you to give whatever you have left at this time of year because it is not hopeless, although at the moment it is a final diagnosis that there are signs for a breakthrough in this area. As the famous supermarket saying goes: "Every little thing helps".
www.justgiving.com/fundraising/Suzanna-Mavity21
Do It For Dom will be back for our final fundraiser this year. Now we have that out of your system. If someone would like to get in touch to participate in our challenges or to support them, please write us a message.
Thank you and wish you all a fantastic 2022.