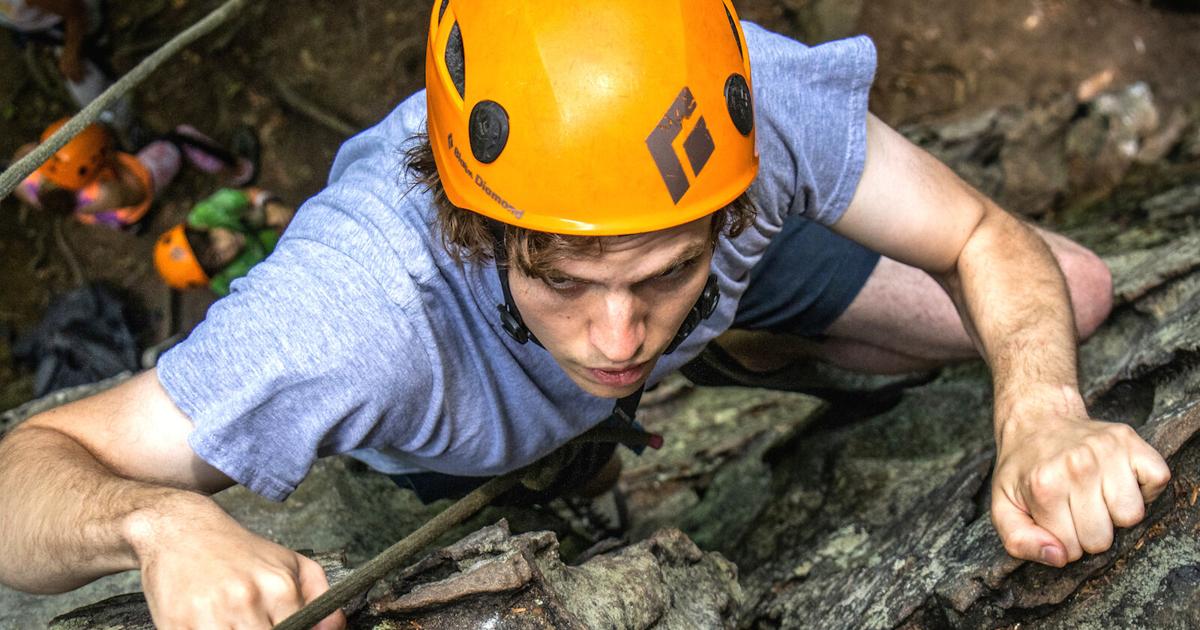 LANSING — The New River Gorge National Park and Preserve will host a public meeting on Thursday, March 24 from 6-8 p.m. at the Canyon Rim Visitor Center, Lansing to discuss the park's current climbing management plan.
The meeting is a follow-up to several biannual public meetings hosted by the park since 2017, according to the New River Alliance of Climbers (NRAC), which exists to maintain access to climbing sites and to promote and conserve climbing resources in the New River Gorges and Surroundings.
The NRAC and NRGNPP have developed a very close working relationship over the years.
"Today, thanks to NRAC, climbers on the New are enjoying the fruits of an almost unprecedented productive relationship with park officials, the US Army Corps of Engineers and private landowners. We have standing authority to repair and replace old fixed anchors at our discretion and to date we have replaced thousands of them," according to the NRAC website at newriverclimbing.net.
"Advocacy for rock climbing in America has evolved from a reactionary model to one that is more proactive about securing long-term access for climbers, and from a model that focuses solely on literal, physical access to one Model that includes diversity issues. When the landscape changes, so does NRAC."
At the public session, the NRGNPP will provide an update on the actions taken as a result of comments made in previous sessions, as well as discuss the current climbing management plan, answer any new questions, and listen to comments and feedback from members of the climbing community and the public.
The NRGNPP is working to highlight climbing opportunities in the area.
"There are over 1,400 established ferratas within the New River Gorge National Park and Preserve," writes the NPS on the park's website at www.nps.gov/neri. "'The New' has developed into one of the most popular climbing areas in the country. The cliffs of the New River Gorge are made of very hard sandstone and range in height from 30 to 120 feet. The rock is very distinctive and there is an abundance of crack and face routes. Most of the routes in the gorge favor intermediate and experienced climbers. Most routes are 5.9 and harder, and most sport routes are in the 5.10 to 5.12 range."
For more information on climbing at NRGNPP, see https://www.nps.gov/neri/planyourvisit/climbing.htm.
For more information about the public meeting, please contact Duane Michael at 304-465-6518 or email [email protected]
The Canyon Rim Visitor Center is located at 162 Visitor Center Road, Lansing, WV 25862.