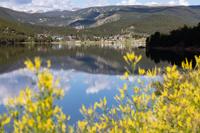 The number of people climbing Colorado's tallest mountains has declined in the past year, according to a new study.
In its annual report on "hiking days" — representing a person on a peak — the Colorado Fourteeners Initiative (CFI) estimated a 27% drop between a record 2020 and 2021. Last year's figure of 303,000 in the 54 Fourteens is lower than the total of 415,000 logged in in 2020.
In a press release, CFI Executive Director Lloyd Athearn said the "pandemic boom" of two years ago "was followed by a major collapse in 2021". This, he said, came "as trailhead communities tried to control parking, landowners closed access over liability concerns, other recreational opportunities opened up as the pandemic subsided, and smoke from wildfires choked visiting in midsummer."
The biggest change came along the popular route known as "Decalibron," which includes Lincoln, Democrat, and Bross Mountains. The route was closed from May to early August last year as landowners worried about liability. The CFI estimate of 25,000 to 30,000 migratory use days has been reduced to 7,000 to 10,000 year over year.
Quandary Peak remained the most hiked Fourteener while land managers continue a reservation and shuttle parking system. Still, CFI saw a 29% drop in usage last year (35,000 hiking days) compared to 49,000 in 2020.
Grays and Torreys Peaks have also seen management changes. Clear Creek County has issued a ticket to people who park along the road leading to the trailhead. That "forced many people to park near I-70 and hike the 3.5-mile road, contributing to reduced usage," the CFI report said. The number of hikers dropped to as many as 25,000 last year, down from 35,000 in 2020.
CFI noted a "dip" in hiking during the first weekend of August last year when air quality reached unhealthy levels due to wildfires.
CFI's latest estimate, which comes from on-lane infrared counters and data sources like 14ers.com, is the same as pre-pandemic numbers. The 303,000 mark represents a 5% increase from the 2019 count.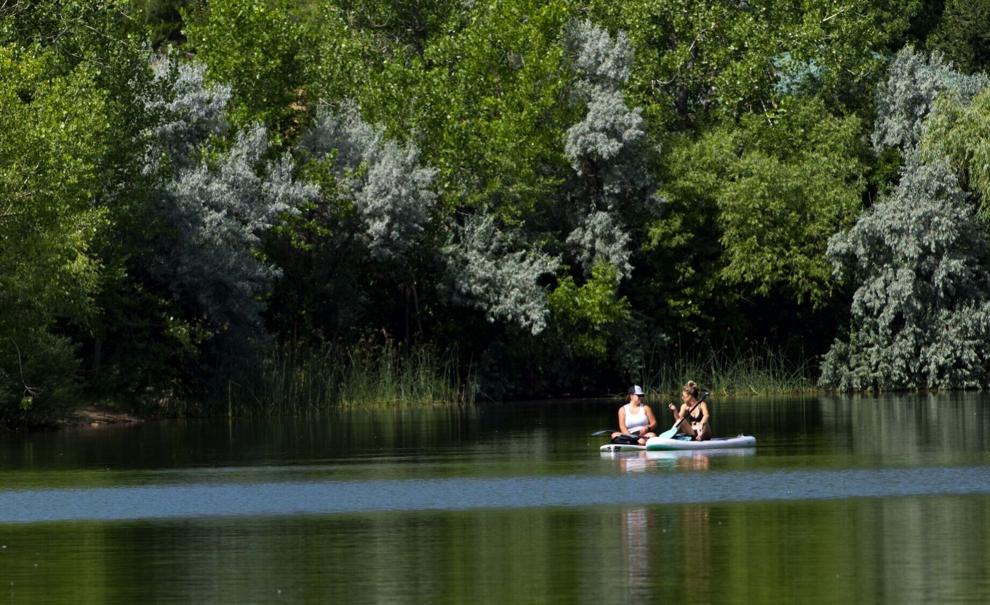 The numbers along the Decalibron number will increase in next year's report. Officials and advocates last month announced an agreement with landowners to keep the route around Mounts Lincoln and Democrat open, though the summit remains closed after Bross "due to partial private ownership," according to a press release.
After Quandary Peak, CFI counted the second most hikes on Mount Bierstadt (30,000-35,000). Mount Elbert's estimates tied with Gray's and Torrey's for third place. Mount Evans, Longs Peak, and Pikes Peak were the second most frequent hikers, with all seeing between 10,000 and 15,000 hikers.
Read the CFI report here: https://bit.ly/3vvGPnw.