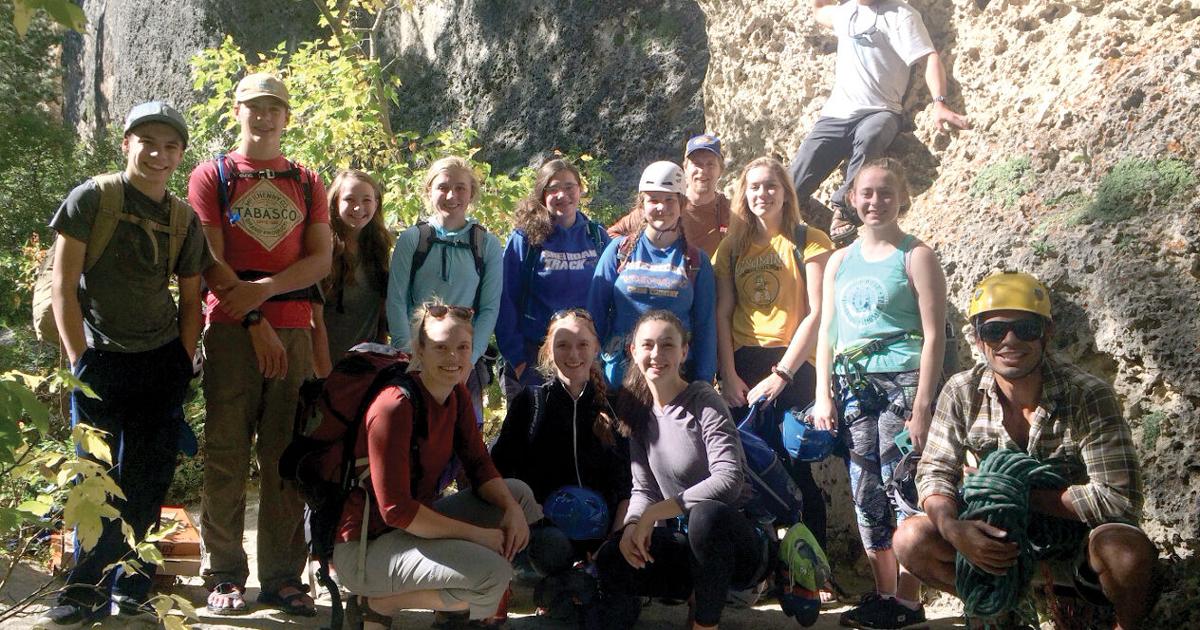 Almost half of Wyoming is public land. The Wyoming Wilderness Association believes that empowering youth to begin developing an informed voice and understanding of public land values ​​through outdoor activities is a critical step in protecting these landscapes for future generations.
WWA recognizes this and is also passionate about providing affordable outdoor recreation opportunities to connect our high school youth to their mountainous backyard. WWA partnered with district teachers to start outdoor clubs at three Sheridan County high schools a few years ago, and they're still active today. Students – find the teachers sponsored by your club and see what's on the adventure list this year.
The clubs have three main components: environmental education, responsibility work and recreation. Volunteer instructors share their expertise on outdoor activity-related topics such as: B. the geology of the rock they are going to climb. Stewardship projects are coordinated, such as B. Helping pave the way for the community's moonlit cross-country ski trails.
Along the way, students participate in outdoor activities such as hiking, rock climbing, mountain biking, fly fishing, cross country skiing, and alpine skiing. For many of them, this is the first time participating in these different activities. Working in partnership with a variety of local Sheridan County outdoor organizations, students take an active part in recognizing the characteristics and values ​​of our backyard mountains and the importance of caring for them for future generations.
Additionally, participating in the clubs gives students the opportunity to improve their leadership and communication skills, build confidence in an outdoor activity, and as a bonus, provide a break from the constant presence of technology. We believe that participation is a unique experience that builds the skills needed to shape young people for the rest of their lives.
WWA is so thankful for the foundations that have helped us get these outdoor clubs off the ground over the past four years. Wyoming Community Foundation The local Sheridan-Johnson County Board of Directors, the Tucker Foundation, and various individual donors have made this experience possible for high school students.
The management of our public lands is always under scrutiny. You will always find a variety of opinions on how our public lands should be managed, whether it's about fires, recreation, access, or simply how to deal with the impact of more users. Engaging our local high school students to adventure, learn, and give back to our community helps them discover the inner values ​​of these wild landscapes. And when it's their turn to participate in management decisions, they'll have a story to tell.
Khale Century Reno is executive director of the Wyoming Wilderness Association.