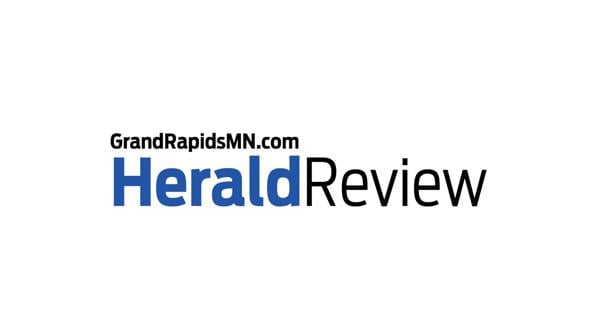 Northeast Minnesota businesses, communities and recreational facilities will receive over $15.6 million in economic development funding
Approximately $12.2 million in loans and over $3.3 million in grants were approved at the April 5 Iron Range Resources & Rehabilitation Board meeting. Total combined project investments are approximately $57.4 million. The projects aim to increase the regional tax base, create permanent and construction jobs, provide basic services and expand outdoor recreation. The loans and grants combined are expected to affect 866 jobs. The infrastructure grants are expected to create 202 construction jobs.
Business Development: $12,740,592
Agency Investment: $12,240,592 Loan & $500,000 Infrastructure Grant | Total project investment $30,490,685 | Leverage: 1.4:1
Chisholm-Hibbing Airport Authority (CHAA), Hibbing: $10 million loan and $500,000 infrastructure grant to build a 60,000-square-foot expansion of existing Detroit Diesel Remanufacturing, LLC (DDR) airport campus operations. The additional space will be used to support parts remanufacturing to support the electric vehicle (EV) business of East German parent company Daimler Truck North America. DDR will recycle EV batteries, qualify, repair and upgrade microchips, recycle inverters and manufacture other HV products. The total project investment is approximately $17.5 million and includes the creation of up to 18 new jobs. The GDR will lease the new premises from CHAA under a long-term lease.
ASV Holdings, Inc., Grand Rapids: $1 million to expand existing facility and build 60,000 sq ft high rack warehouse to accommodate assembly layout changes and additional equipment. The expansion will correspond to a significant ramp-up in production of compact tracked loaders and allow for new product launches. The total project investment is approximately $9.4 million and includes the creation of hundreds of jobs over the next five years. ASV was recently acquired by the Yanmar Group and the expanded facility allows for a large increase in compact equipment production in Grand Rapids. ASV has served northeast Minnesota for nearly 40 years.
Highland Holdings, LLC. dba. MNSTAR Group, Bovey: $230,592 to purchase three pieces of equipment to enable MNSTAR to offer a full line of automated wire cutting/assembly equipment. The equipment will meet customer needs, improve efficiencies and increase the company's margins.
Reynolds Manufacturing, Inc. & Reynolds Enterprises, LLC, Grand Rapids: $1,010,000 for the acquisition of Northland Machine's assets and real estate. The new owner will retain existing staff and meet demand for precision machined parts.
Development Infrastructure Grants: $1,538,894
Agency Investment $1,538,894 | Total project investment $19,502,567 | Leverage: 11.7:1
City of Grand Rapids: $350,000 to construct infrastructure for ASV's manufacturing facility expansion, which includes the addition of a 60,000-square-foot high-bay warehouse.*
City of LaPrairie: $312,000 to construct infrastructure for a new recreational vehicle park and campground on the Prairie and Mississippi Rivers that will include 49 new campgrounds. The new infrastructure also enables future residential development.
City of Silver Bay: $700,000 to construct infrastructure for the development of a proposed residential and resort development that will include new homes, townhomes and cottages for rent, commercial storage, and an events and wellness center.
City of Virginia: $176,894 to rebuild an intersection at the entrance to P&H Road that eliminates a serious safety hazard and provides better access for small and oversized vehicles serving Komatsu and ArcelorMittal.
*ASV received a $1 million business loan and a $350,000 development infrastructure grant. The total project investment for ASV of $9,409,500 is reflected in the business credit calculations only; it is not reflected in the total project investment of the development infrastructure grant.
Community infrastructure grants: $1,064,795
Agency Investment $1,064,795 | Total project investment $6,760,363 | Leverage: 5.3:1
City of Ely: US$250,000 to relocate and replace the water main for the Ely School District campus reconstruction project and solve a plumbing problem.
City of Keewatin: $180,734 to construct a new sewer line from Keewatin to Nashwauk that will allow runoff to be diverted to a regional expanded sewage facility.
City of Marble: $325,000 to build a new 75,000-gallon flood tank, remove an existing tank, and install a citywide gauging system.
City of Orr: $74,859 for the rehabilitation of a lift station and replacement of a main to reduce inflow and infiltration problems.
City of Silver Bay: $214,202 for the extension of Bayview Park's public infrastructure by installing a water main, fire hydrants, curb stops, a sewer line and a sanitary lift station.
Goodland Township: $20,000 to replace the HVAC system at the community center used for government business, community meetings, election polling and voting, and emergency shelter for disaster relief.
Regional Trails Grant: $281,115
Agency investment $281,115 | Total project investment $602,232 | Leverage: 1.1:1
Blackberry Township: $29,737 for building a walking and hiking trail through a wooded and unused area in township park.
City of Eveleth: $21,378 for the redesign and construction of a pedestrian walkway on the southeast side of Fayal Pond. The project is the first phase to repair the path around the pond and community park.
Iron Range Tourism Bureau (IRTB): $100,000 to fund the Northern St. Louis County Trails Task Force Small Trail Projects grant program. Administered by IRTB, the program provides grants to cover costs associated with trail and trail and facility projects in the region.
Itasca County: $80,000 to construct a non-motorized bitumen walkway within the town of S. Lake to provide a safe path for pedestrians and connect to businesses and community services. The project is the second phase of a pedestrian/ATV trail developed in 2016 and is a collaboration with Ojibwe's Leech Lake Band.
Northern ATV Joint Powers Board: $50,000 to develop a master plan for ATV trail connectivity and expansion in St. Louis, Koochiching, and Lake counties.
Iron Range Resources & Rehabilitation funds its loans and grants through taxes paid by Minnesota's mining industry. The projects approved at today's board meeting support the agency's FY22 spending plan, which focuses on mobilizing capital, improving quality of life and preserving and creating high-paying jobs. The agency works to support businesses, communities and people development projects that make Northeast Minnesota a desirable place to live, work and play.
Other funding partners for the approved projects include private companies, cities and their economic development agencies, counties, joint power bodies, the Blandin Foundation, the Community Development Block Grant Program, the Ely Independent School District 696, the State & Tribal Assistance Grant from the Environmental Protection Agency, Federal Recreational Trails Program, Minnesota Department of Employment & Economic Development (DEED), DEED Minnesota Investment Fund, Minnesota Department of Transportation, Minnesota Public Facilities Authority, Point Source Implementation Grant and United States Economic Development Authority.