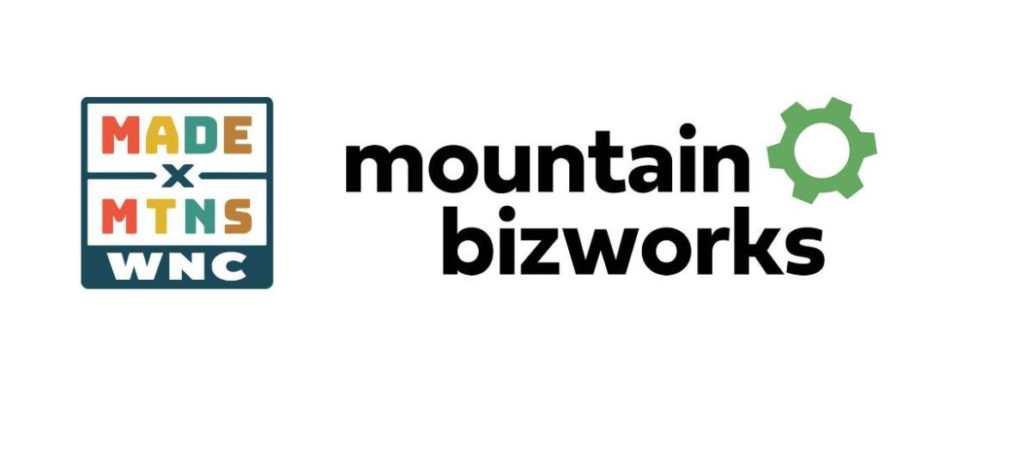 The WNC: MADE X MTNS partnership is launching a new outdoor community economic development initiative, Building Outdoor Communities (BOC), spanning 25 counties in western North Carolina and the Qualla border. Building Outdoor Communities focuses on capacity building, technical support, training, connectivity and education for communities looking to advance their goals in the outdoor economy. The program begins with a community open house series in August and officially kicks off with a workshop in Boone, NC on September 19-20, 2022. Applications for the program are open now and will close on Friday 26 August. The events schedule, application details and event registration are all available on the MADE X MTNS Building Outdoor Communities website.
The WNC: MADE X MTNS Building Outdoor Communities Program is funded through the Appalachian Regional Commission's POWER (Partnerships for Opportunity and Workforce and Economic Revitalization) initiative, with support from Mountain BizWorks and the Dogwood Health Trust, as well as numerous regional stakeholders.
"Rural community leaders overwhelmingly recognize the value and importance of using and caring for their outdoor resources. This program will provide them with focused support to assess, analyze and prioritize outdoor infrastructure investments, grow their outdoor economy and truly take WNC to the next level as the Outdoor Industry Hub of the East," says Noah Wilson, Mountain BizWorks Director of Industry Development.
Working in partnership with Appalachian State University's Center for Economic Research and Policy Analysis, six regional government councils, and West Virginia University's Brad & Alys Smith Outdoor Economic Development Collaborative, the Building Outdoor Communities program team will coordinate with local community working groups to to strategically assess and prioritize outdoor infrastructure and economic development goals and forge pathways to implementation. The team will create an outdoor economic impact toolkit so that community leaders can be armed with data to leverage future project investments. Community task forces that successfully complete the capacity-building portion of the program are eligible for technical assistance funding to advance their community's top priorities.
"The NC Appalachian Regional Commission program is excited by the potential of this initiative to create investment-ready outdoor infrastructure projects that can catalyze greater attraction for talent and economic development opportunities across the region," said Olivia Collier, NC ARC program director.
The September 19-20 launch event and workshop is open to WNC stakeholders who wish to engage in community working groups throughout the duration of the program. To keep up to date with program updates, major events and important milestones, join the Building Outdoor Communities mailing list.
About the WNC: MADE X MTNS
The WNC: MADE X MTNS (Made By Mountains) partnership works to grow the outdoor industry and economy throughout North Carolina's Appalachia region and advance rural development through building vibrant outdoor communities, growing outdoor industry and the strengthening of regional storytelling. The partnership includes WNC's Outdoor Gear Builders, Mountain BizWorks and the NC Outdoor Recreation Industry Office, as well as numerous stakeholders, including regional universities, rural communities, economic development and conservation organizations. With support from the Appalachian Regional Commission and the Dogwood Health Trust, the WNC: MADE X MTNS partnership celebrates, supports and builds a greater sense of pride in our region, our people and the exceptional outdoor recreation industry and culture that birthed these mountains to have . Visit madexmtns.com or @madexmtns for more information.