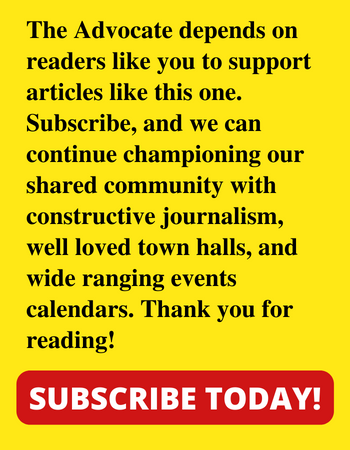 Remember parents, August is the last month in which Story time for children from 0 to 5 takes place outdoors for the Corvallis-Benton County Library. Tuesdays in Central Park from 10:30 am to 11:00 am – weather permitting – this is a great opportunity to meet other new parents and start your child's first friendships under the clear blue skies of the Willamette Valley.
Opportunity for late summer camp: If you thought it was too late to enroll your kids in summer camp, the Corvallis Environmental Center (CEC) has an option for you.
Nature Camp: Animal Morphs allows children ages 5-11 to get 'up close' with the animals that live at the Avery House Nature Center. Through these interactions, children have the opportunity to practice safe animal handling, compare and contrast different groups of animals, learn about predator-prey relationships, explore the anatomy and adaptations of vertebrate species, and more.
Activities at the camp will take place during the week of August 15-19 from 9:00 a.m. to 3:00 p.m. Registration ends on August 8th at 23:00, so don't delay!
Click here to register and learn more about the camp here.
fun with water: Things will get really wild at the Boys & Girls Club on August 5th.
Principal Helen Higgins has enlisted the help of the Corvallis Fire Department to keep the children cool by hoseing them down. The Boys & Girls Club takes the kids to the field between the club and the fire station at the Circle – except, of course, when emergencies take the firefighters away.
And don't worry, unlike house fires, this spray just puts a refreshing rain shower on kids' heads.
What's up with Parks & Rec: Did you know that Porter Park, located at 1895 NW Hayes, getting a new playground this fall? The existing playground equipment is in poor condition and will be replaced. We're keeping an eye on things and will let you know when the new devices are ready for kids to try out.
There will also be an addition this fall Eric Scott McKinley Skate Parkis located on the 1 St. and B Ave. There are plans to add a more difficult skating section for advanced skateboarders.
According to Parks & Rec.'s Jackie Rochefort, "There will be a more advanced skate feature so the younger kids have better access to the easier areas, and then more advanced riders will have a slightly more separate location. "
And for the family who loves racquet-based games, there are new tennis and pickleball courts at Riverbend Park, located in 750 SE Rivergreen Ave. and located in Cloverland Park, 1605 NW 29th St. Tennis can be a lifelong sport that you and your children will enjoy for years to come, and it could inspire your child to go out and try the next Andre Agassi or Venus Williams.
MLK Park: Back in 2018, Corvallis Parks & Rec. made some changes to MLK Park, located in 4905 NW Walnut Blvd. They improved the playground, added a toilet, created a "parents' patio" by the barn, and added a water feature. They are now looking for further enhancements, including historically appropriate art that captures the spirit of Dr. King can really embody.
"We want to honor his legacy and his mission," said Rochefort. "We want to bring color to the park."
The people in town work with the Linn Benton NAACP and a community-founded ambassadors group to ensure the images, quotes, and artwork are all representative of the man we named the park after. Currently on the planning table are an entrance plaza, an additional restroom, a large common area for meetings, a natural playground, an interactive water feature, a fenced dog park, and a sports court area that includes at least a half-court basketball zone.
"Throughout the park, we want to spread this message of peace and hope [King exemplified]' Rochefort said. "And on a level that families can understand."
The goal is to have the first shovel in the ground by next summer, and that begins with a kickoff event on August 28 to begin fundraising.
Color Oregon: Imagine the Oregon Coast dyed beautiful shades of orange and purple, with the yellow waves meeting the lime green clouds. You can see it yourself if your child wants to color it like this and you can find out how they color for free.
The State of Oregon Parks and Recreation has an online coloring book called "Celebrating Oregon's iconic coastline' which you can print out at home. These remarkable images of crabs, bicycles, seals and horses are all composed in wonderful patterns that allow your children to see the world in a mirage of colour.
The best part is that you can sit next to her and also enjoy a nice painting session because these sites will appeal to all ages. And once you have these pictures ready, you can find more here.
By Sally K Lehman