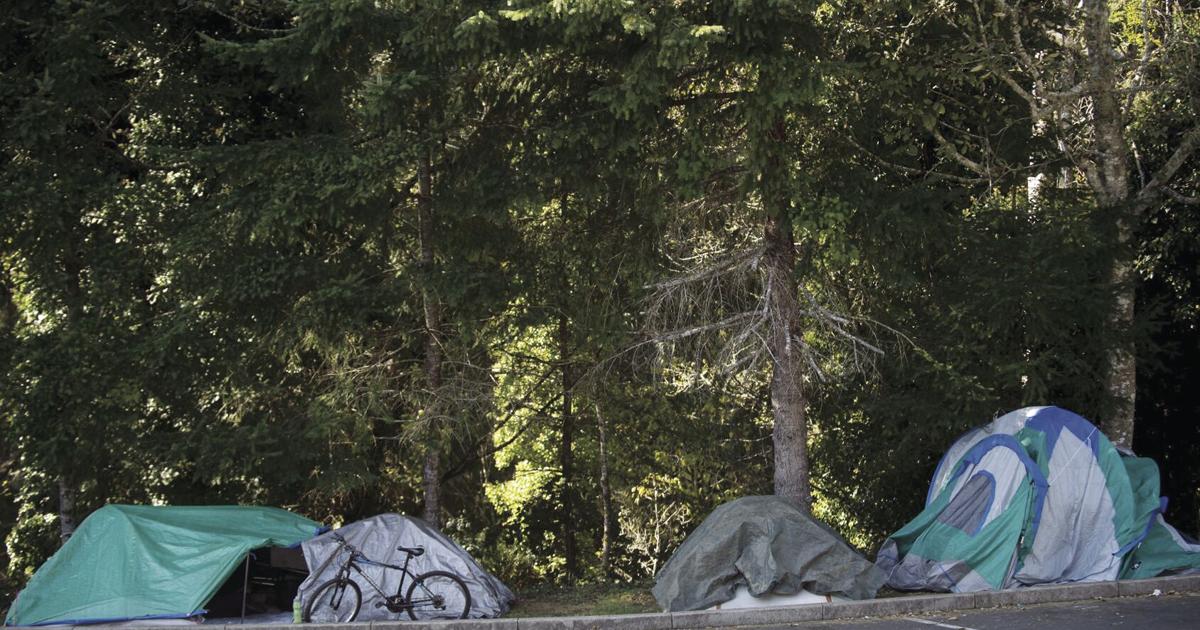 Coos County has updated its rules on removing homeless people camping on the county's property to comply with state laws.
The biggest change in the new regulations approved this week is the requirement that any items left behind in a person's removal be withheld for 30 days before they can be disposed of. There are exceptions for garbage, weapons, drugs or dangerous objects, all of which can be destroyed immediately.
The district ordinance gives the sheriff's office the authority to remove almost all homeless campsites on the district's property. This also includes those who camp on roads other than federal roads and city roads with right of way.
Once the sheriff's office determines that someone is camping on the county property outside certain campsites and daytime areas in city parks, MPs can instruct campers to leave. If they refuse, the sheriff's office must post a written notice giving campers 72 hours to leave on their own. If they still refuse to leave, they can be removed.
Before removing campers, the sheriff's office must also notify agencies that provide services to the homeless and give those agencies time to contact campers before the 72 hour period is up.
If someone is removed, any personal items confiscated from the sheriff's office must be held for 30 days. A major change in the law is that the property must now be stored in the same municipality as the campsite was located in.
Commissioner John Sweet said he was concerned that this would cost the county more money, but County Counsel Nathan McClintock said there might be some cost if a storage unit had to be rented, but he thought the cost was minimal.
"I assume we have no choice but to accept this," Sweet said before he and Commissioner Melissa Cribbins voted in favor.
The commissioners also voted to give Coos Health and Wellness employees a one-time bonus as a deductible. Funding is provided by the Oregon Health Authority and can only be used for deductible payments for medical professionals who have been exposed to COVID-19.
"I'm concerned that this could spread to the rest of the workforce in our county and how we would fund it," said Sweet.
"As a commissioner, my experience has been that when we offer something to a group of staff, we get questions," added Cribbins.
Mike Rowley, the director of Coos Health and Wellness, said the funds provided by the state can only be used in his department and if not used, they will be returned.
With that information, the commissioners voted 2-0 to accept funding for withhold payments.