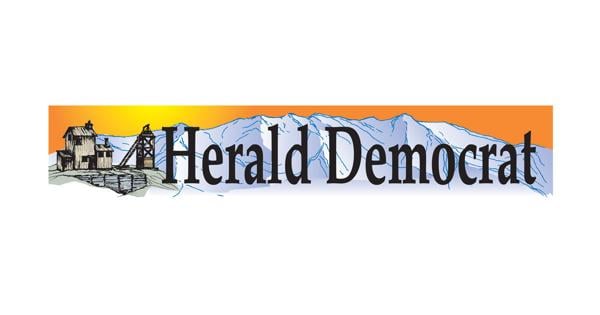 The Lake County Parks, Recreation and Open Space Department (PROS) is increasing its focus on preserving outdoor spaces through a more holistic approach.
PROS, formerly known as the Recreation Department before undergoing a name change last year, has always managed recreational programs and activities around the city while maintaining facilities, but saw a need to expand those efforts to include open space maintenance, according to the County manager Tim Bergman.
The county's expansive open spaces include Lake County Open Space Initiative (LCOSI) land, the Mineral Belt Trail and Ski Cooper; Really all outdoor spaces that the county is involved with, Bergman said.
The renamed department will not only assess and monitor the maintenance needs of these outdoor areas, but also determine how the county will use them for recreation while considering management and protection of natural resources, Bergman added.
PROS will be adding four new positions to the department: a Parks, Recreation and Open Spaces Director, a Recreation Manager, a Facilities Coordinator and an Open Spaces Manager and is actively seeking positions for the Director role.
"This position will ensure that everyone here in Lake County has spaces to train, play and explore, while balancing and keeping the pulse on management and protection of natural resources," said County Commissioner Sarah Mudge.
Ideally, the PROS Director plans in advance any facility and open space issues and presents their concerns to the Board of County Commissioners. This could help prevent another pool situation where the facility deteriorated after 50 years of delayed maintenance, ultimately leading to the board's decision to close it, Bergman said.
The new county PROS Director will also work to translate the completed 2021-2022 Recovery Master Plan into actionable next steps, while also being available on-site to guide staff Felicia Federico and Karen Lewis on sub-in or coach programs to support, which are currently being handled alone.
In this position, there is also room for collaboration to achieve the goal of stewarding and protecting the county's natural resources, as each hired will work closely with Visit Leadville Twin-Lakes to advance Lake County's resources protect against the effects of outdoor recreation and visits.
"When I started my position in early 2022, it was clear that Lake County wanted to focus on outdoor recreation management," said Adam Ducharme, tourism director for Visit Leadville Twin-Lakes. "I look forward to working hand-in-hand with the PROS Director as we help protect the natural and historical assets that make our community so special."
Additional staff will be a great help to the current staff, Lewis said. For example, becoming a facility coordinator can focus on regularly checking county facilities for issues and tracking delayed maintenance.
Currently, employees may randomly find a light that isn't working and then fix it, but the facilities coordinator can do this on a regular basis while current employees focus on programming responsibility, Federico said.
Anyone wishing to apply for the position of PROS Director should email their resume, cover letter and three professional references to [email protected] The hiring range for the position is $60,000-$75,000 with all the benefits of Lake County.
The position requires a bachelor's degree in a leisure-related field or equivalent experience, a minimum of 3 years of supervisory experience, knowledge of leisure principles/practices, and strong interpersonal and communication skills.
Desired qualifications include Certified Parks and Recreation Professional (CPRP) certification, knowledge of equipment, materials, policies, practices and regulations related to parks, trails, natural bodies of water and other appropriate activities, knowledge of contract documents and specifications, and experience in grant writing.