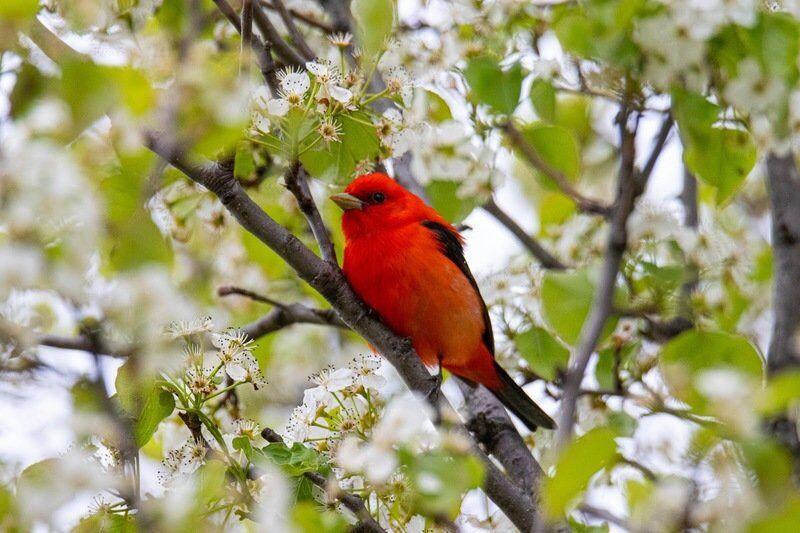 The New York State Department of Environmental Conservation's annual "Day Outdoors" celebration is held over several days and in locations across the state this summer to allow for social distancing and other COVID-19 precautions.
NY Outdoors Day coincides with National Get Outdoors Day, an annual event promoting healthy, active outdoor fun. The day outdoors traditionally takes place on June 12th. At events across the state, attendees are encouraged to discover new skills and try a range of introductory outdoor activities, such as fishing, nature walks and hikes, bird watching, archery, camping, paddling, and more.
Participants can also learn important skills to enjoy nature safely and sustainably. Also new this year is an event that focuses on accessible outdoor recreation.
Local events are held at the Reinstein Woods Environmental Education Center, unless otherwise noted. This includes:
• • June 5th at 9am: Bird Watching 101 – Learn how to identify birds by looking for our summer birds on the trails in the Reinstein Forest. Bring binoculars if you have them
• • June 12 at 10am: Geocaching 101 at Billy Wilson Park in Williamsville – Learn how to use a Global Positioning System (GPS) device and use handheld GPS devices to find hidden geocaches. For adults and children from 8 years.
• • June 12 11am: Plant ID Skills – Learn tips on identifying local plants and using field guides. For adults and children from 10 years.
• • June 12 at 1pm: Children's Bird Watching – Learn how to use binoculars and basic bird identification techniques. For children from 8 years.
• • June 26th 10am: Orienteering Introduction – Learn everything you need to know to enjoy the various orienteering courses in West New York
DEC is hosting these events free of charge for attendees as part of Governor Andrew M. Cuomo's Adventure NY initiative to connect people with nature and provide greater access to nature, giving New Yorkers of all ages and abilities a wide range of hands can experience -on leisure activities.
"More and more New Yorkers are coming close to their home and connecting with nature, especially during the pandemic," said DEC Commissioner Basil Seggos. "This year, New York will be celebrating the outdoors day on several days and locations to ensure that all of our communities have an opportunity to get outside and safely enjoy some once-in-a-lifetime experiences while creating lasting memories. "
For more information, visit the Love Our New York Lands website at on.ny.gov/LoveOurNYLands.