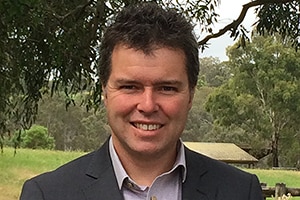 An outdoor leisure community is urging calm over plans to give the Department for Environment, Land, Water and Planning (DELWP) more powers to enforce restrictions in Victorian parks.
While a regional landcare group is concerned, the perceived lack of advice could shake up their big ecotourism plans.
DELWP has drafted proposed new city and regional park ordinances to replace the existing ones, which expire on March 31, 2023.
The new powers in these updated regulations would give the DELWP the power to determine where certain activities are allowed, restricted or prohibited in certain non-national parks.
They would also allow DELWP to close parts of those parks that are likely to be at risk of natural disasters or where Aboriginal heritage is being discovered.
A petition urging the Victorian Government not to adopt the updated rules had generated 800 signatures as of Thursday evening.
However, a government spokesman said they "modernize existing regulations and allow for better management of parks, including replacing the Crown Land Regulations 2011 which relate to a smaller number of parks".
"The regulations do not restrict any activities that are currently permitted. People can still climb, bush walk, swim and enjoy Victoria's public lands just as they did before," the spokesman said.
People can be fined five penalty units — more than $900 — if caught walking an undesignated trail, and more than $1,800 if they climb rocks, rappel or in abseiling any area of ​​a park prohibited by these draft ordinances.
Fines are $3,600 for anyone entering or disturbing an area designated for protection or suspected of possessing Aboriginal cultural heritage.
"Land managers, when exercising their powers, including powers under regulations, must consider human rights implications before exercising those powers," the draft regulations state.
The government says it will review filings on the regulations after the August 22 consultation period closes and will prepare recommendations for the minister in the coming weeks.
Victorian Minister for Energy, Environment and Climate Change Lily D'Ambrosio.(AAP: Joel Carrett)
Want more local news? Sign up for ABC Mildura Swan Hill's weekly email newsletter
The breakdown
The regulations apply to 51 parks across Victoria, 25 of which had no previous regulations governing their use.
These include:
Woowookarung Regional Park, Ballarat
Werribee Park
Shepparton Regional Park
Parklands in Dandenong Valley, Wantirna South
hepburn regional park, Daylesford
Bendigo Regional Park
Macedonian Regional Park
Lower Yarra River country
Maribyrnong Valley Parklands
Point Gellibrand Heritage Park, Williamstown
Other areas affected by the updated regulations, including Portland's Cape Nelson Lighthouse Reserve, Kurth Kiln Regional Park near Gembrook, Melbourne's Albert Park Reserve and Gabo Island Lighthouse Reserve are currently regulated as Crown Land.
interest group comfortable
Outdoors Victoria is the state's leading body for outdoor recreation and education, representing leading outdoor activities and tourism, among other groups.
Chief Executive Andrew Knight said the department had written assurances the changes would affect small parts of the park.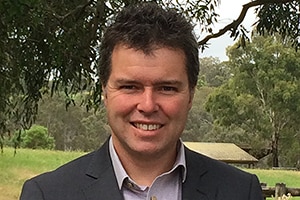 Andrew Knight says the regulations will only apply to small parts of the affected parks.Included in delivery: Outdoor Victoria)
"These proposed regulations will leave very high percentages of land available for off-track activity," he said.
Mr Knight said there were also concerns about plans to introduce fines for inappropriate climbing, but he saw a need to modernize legislation.
"There are currently no plans for people to be able to climb in these parks, although there are a few parks where this has been happening for a while without any problems," he said.
According to DELWP, the proposed rules will not affect existing regulations for swimming in city parks or water bodies adjacent to city parks.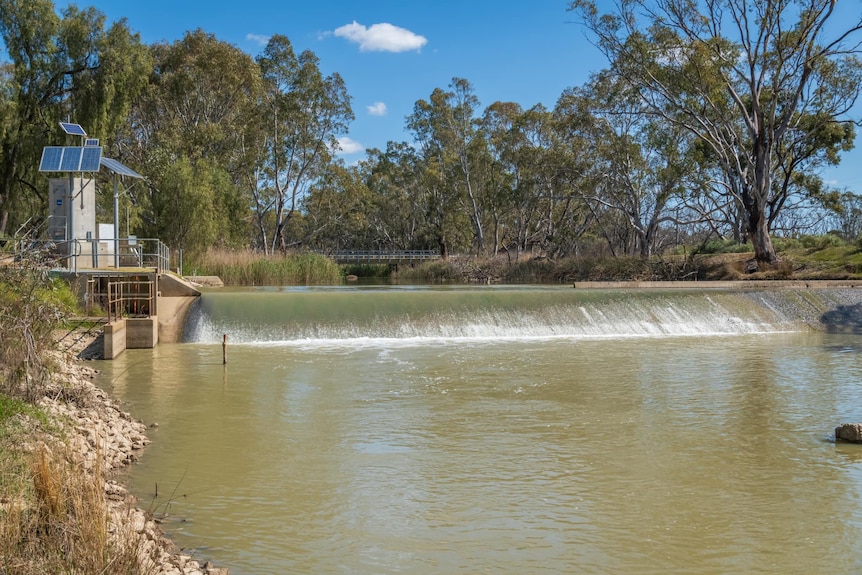 Kerang Regional Park is the proposed starting point for a cycle path designed to attract tourists to the Gannawarra area.Supplied: Chris O'Connell)
Consultation Requests
One of the parks coming under regulation for the first time is Kerang Regional Park between Bendigo and Swan Hill in north-west Victoria.
Angela Heard, president of Kerang Landcare Group, said DELWP did not update the group about the new regulations during the consultation and they only found out this week.
"It's all well and good for the government to put something on their website, but that depends on the public scouring the site for submissions. That's not how the community works," she said.
"I contacted our Landcare Community Facilitator, our watershed management agency, and neither of us had heard anything over the network."
Together with the local council, the Landcare group is preparing a business case for a 22-kilometer bike path between the regional park and Lake Charm.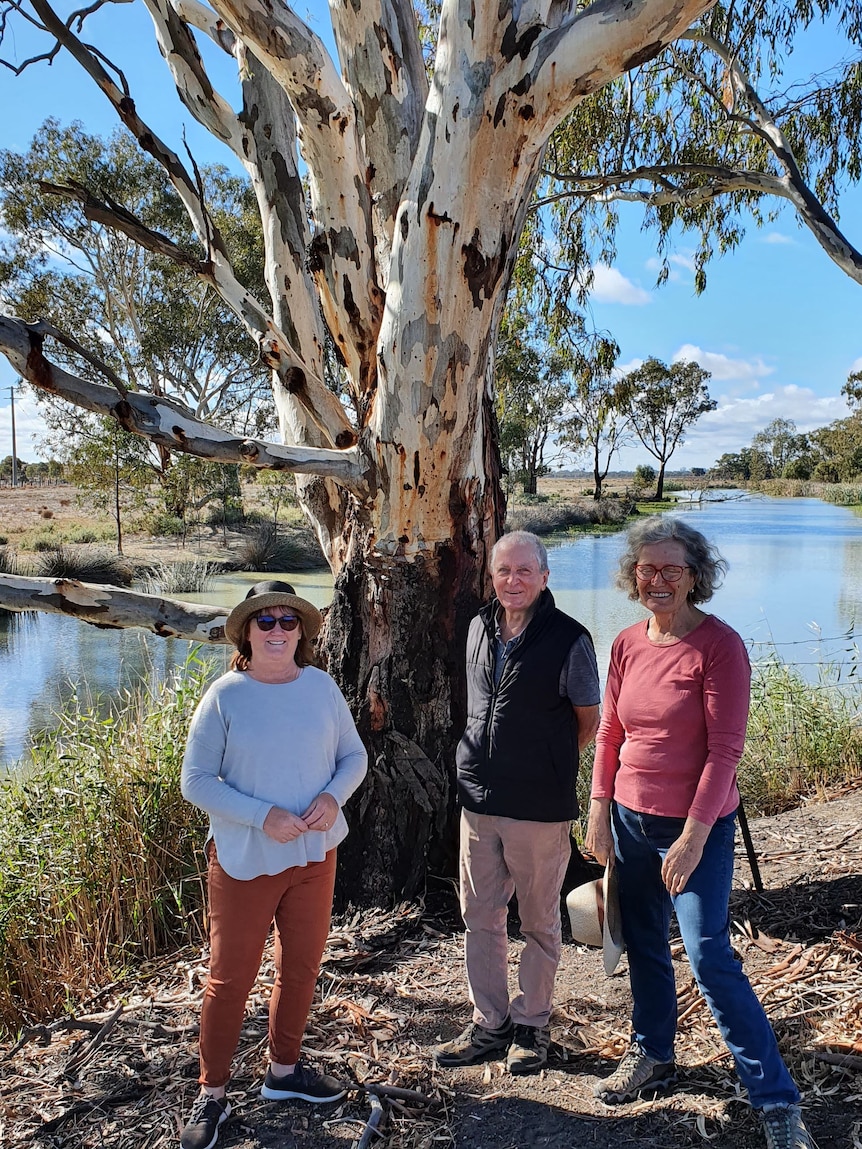 David and Anne Thompson, members of Kerang Landcare, are driving the bike path project.(Includes: Angela Heard)
Ms Heard said advisers were also unaware that the regulations were being updated.
"They would need to be studied when they do the planning and structural work around the trail," she said.
"Knowing these regulations are coming in would have been helpful.
"We need to spend a little time going over it again and we're 95 percent done.
"None of the three people I spoke to at DELWP knew them [updates] might come in."
That government The spokesman said it had directed community organisations, councils and residents who had submitted submissions to the department in the past to the Engage Victoria website to participate.
Ms Heard also questioned how DELWP would enforce the new restrictions.
"Where we are, we hardly see any DELWP or park activity in our area, and Kerang Park is not an attractive place to swim," she said.
Local news straight to your inbox
ABC's Mildura Swan Hill provides a roundup of the week's news, stories and photos every Wednesday. Sign up here