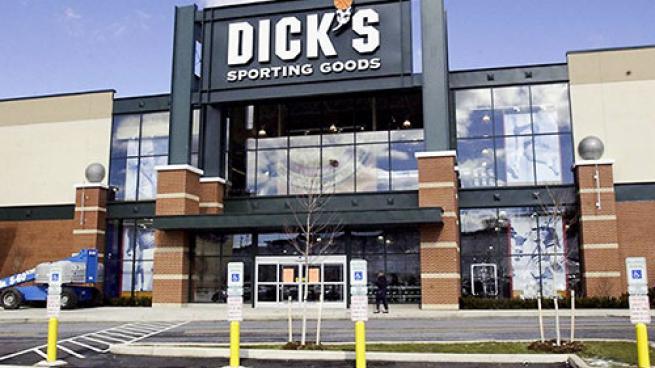 Dick's Sporting Goods remains committed to improving the environment, supporting youth sports and creating an inclusive workplace for its employees.
As described in the sporting goods giant's Purpose Playbook 2020, its third annual sustainability report, Dick's has joined the "We Are Still In" initiative to support the Paris Climate Agreement. As part of other greener measures, the company will phase out single-use plastic bags in its stores by 2025. It has also committed to reducing greenhouse gas emissions by 30% by 2030.
In the report, Dick's noted that it continues to be committed to equal pay for equal work regardless of gender, race or ethnicity. For the future, the retailer has set itself ambitious new goals to both increase the proportion of black, indigenous and colored people (BIPOC) in management positions by 30% and to increase the overall proportion of women in store management to 40% by 2025
The report also stressed that Dick's support for youth sports remains a priority for the entire company. Since 2014, the chain has raised more than $ 189 million to support young athletes as part of its Sports Matter initiative. It is being pursued to meet its goal of enabling 1 million young people to play sports by 2024.
This year alone, Dick's doubled its Sports Matter Community Grant program to $ 6 million and invested $ 5 million in Every Kid Sports to cover registration fees to help families affected by COVID-19 get their children back to bring into play. Dick's Sports Matter Giving Truck will provide sports equipment to more than 35,000 disadvantaged children by the end of 2021.
"Today, more than ever, people are seeking energy and action from the business world to solve some of the world's most pressing problems," wrote Lauren Hobart, President and CEO, in the report. "We will continue to expand our focus to place a stronger emphasis on environmental, social and governance issues (ESG). I am excited about what we can achieve. None of this will be easy, but thanks to the extraordinary commitment and passion of our teammates, everything is possible. "
The full report can be viewed here.