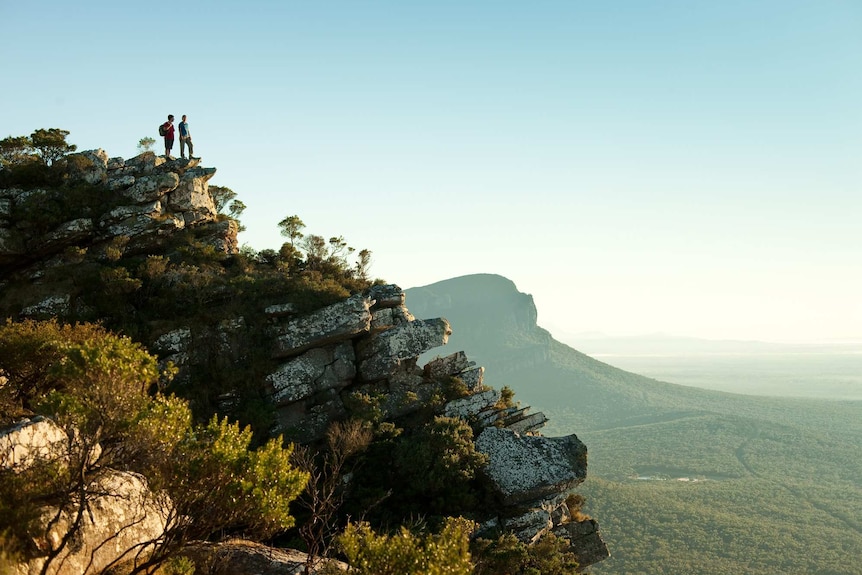 Parks Victoria has abandoned a plan to return dingoes to Gariwerd (Grampians National Park) but intends to work with traditional owners to restore other threatened species to the area.
Important points:
Parks Victoria intends to encourage discussions in the community about the importance of dingoes in Gariwerd. to continue
Climbing will be allowed in more than 100 locations, but many more are now off-limits
Camping will be restricted to designated areas from 2024
Steps to reintroduce the dingo as a peak predator sparked controversy when the park's draft management plan was released.
The final plan, released on Tuesday, instead sets out a medium-term strategy to develop "an understanding of the dingo's cultural significance and ecological role" through discussions between the traditional owners, Parks Victoria and the community.
"It's a 15 year plan so we'll be focusing on it for the next 15 years," said Jason Borg, Western Region director of Parks Victoria.
"Then options could be examined at some point in the future."
A proposal to restore dingoes in Gariwerd has been removed. (File photo) (ABC Wide Bay: Nicole Hegarty)
Efforts to restore endangered species to the landscape will instead focus on the southern brown bandicoot, smoke mouse, long-nosed potoroo, and quolls.
"There is still a lot of work to be done to make sure these species survive when you bring them back, but we'll look into that in the near future," said Borg.
"We have currently successfully reintroduced rock wallabies in Gariwerd, and we want to continue to build on them in the years to come."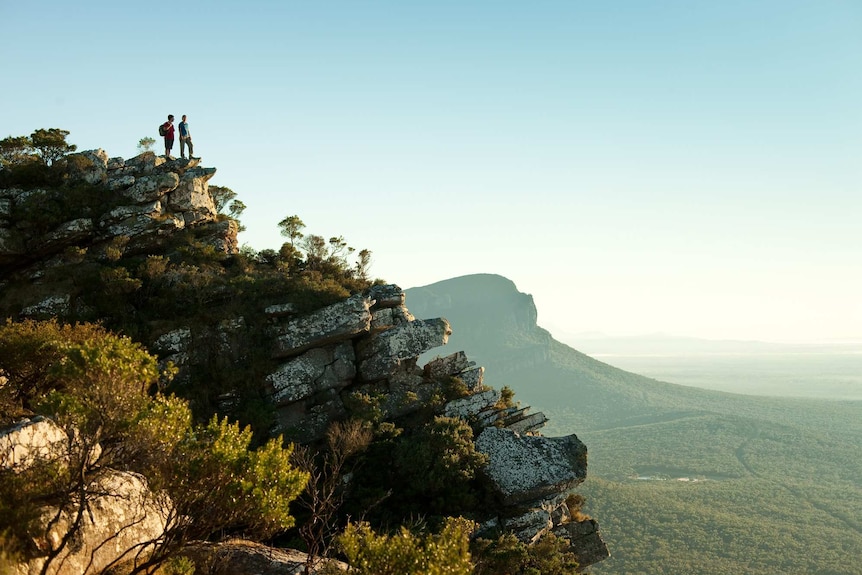 The Djab Wurrung and Jardwadjali are traditional owners of land and water. (Offered: Grampians Tourism)
"Mixed feelings" for climbers
The two-year process of developing the landscape management plan created controversy in climbing circles as several sites in Gariwerd and other parts of West Victoria were closed to climbers following the rediscovery of ancient rock art.
The final plan has 104 planned locations where climbing is allowed.
Would you like more local news? Sign up for ABC Ballarat's weekly email newsletter.
Ashlee Hendy, a longtime climber and resident of Natimuk, said most climbers were "patient and respectful" during the process and "took the opportunity to learn more about the scenery they love".
"The bottom line still brings mixed feelings," she said.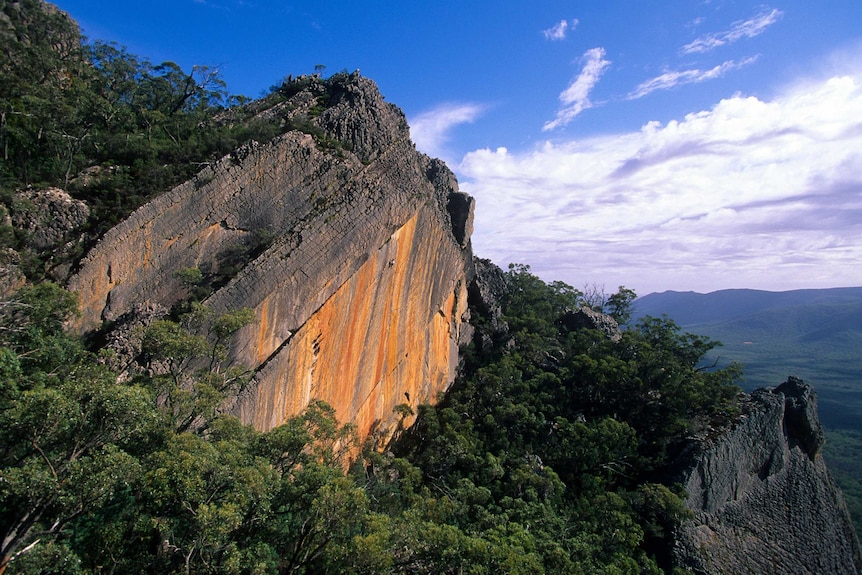 Eureka Wall is not one of the designated climbing areas. (Delivered: Simon Carter)
Dr. Hendy said the inclusion of the iconic Taipan Wall as a designated location, along with 13 sites that allow bouldering, "indicated that feedback from the draft plan has been taken into account."
More than 330 sites are now closed to climbers, but Mr Borg said Parks Victoria will work with the community to see if some could be added to the list of allowed areas.
A free climber permit system will be introduced in late 2022, he said, to ensure climbers understand the cultural significance of the areas they use.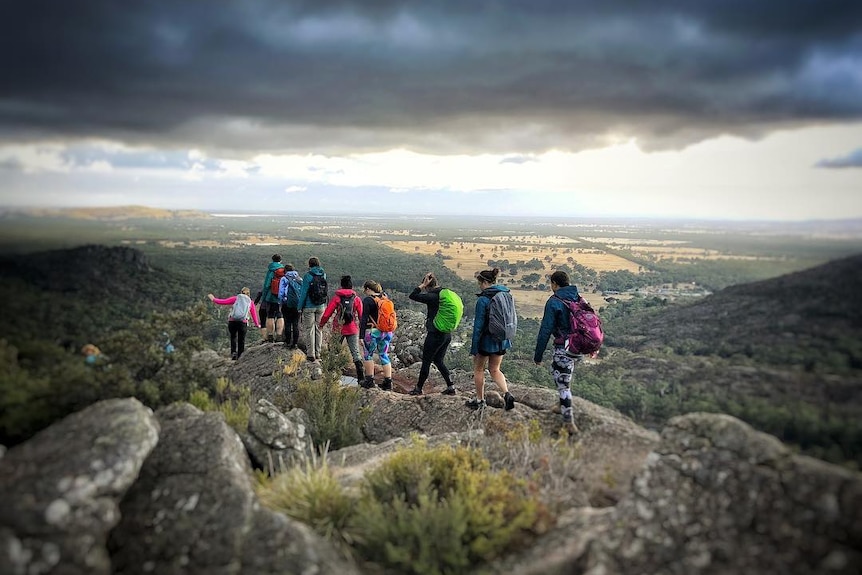 There will be an evaluation of the naming conventions in the park.Instagram: @lisabsanderson)
Big shift for park management
From 2024, campers in Gariwerd will also have to stay overnight on one of 47 designated campsites.
Mr Borg said the move was taken to reduce environmental damage from scattered camping and to minimize the risk of bushfires.
Each year over 1 million people visit the park, which is home to most of Victoria's rock art and a third of the state's flora and fauna.
The landscape management plan was developed in collaboration with three traditional owner groups – the Barengi Gadjin Land Council, the Eastern Maar Aboriginal Corporation and the Gunditj Mirring Traditional Owner Aboriginal Corporation.
The three organizations were contacted for comments.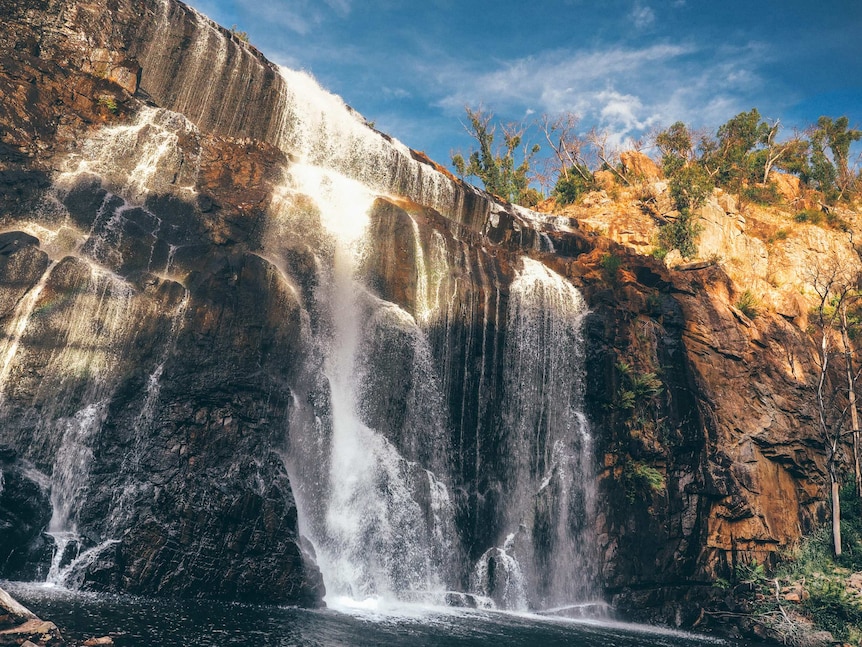 Parks Victoria intends to ban swimming in the MacKenzie Falls plunge pool.Delivered: SkareMedia)
Mr Borg said the plan is a "step forward" in Victorians' understanding of traditional ownership culture and "a significant change in the way we view and manage the park".
The 13-day Grampians Peaks Trail hike, which opened last month after six years of construction, could be renamed as part of an assessment of the park's naming conventions.
"It's definitely something to check out, as well as naming some of the other parts of the park, [such as] some of the most important summits, "said Mr Borg.
"But we're going to have a really good discussion with the community about this before any changes are made."