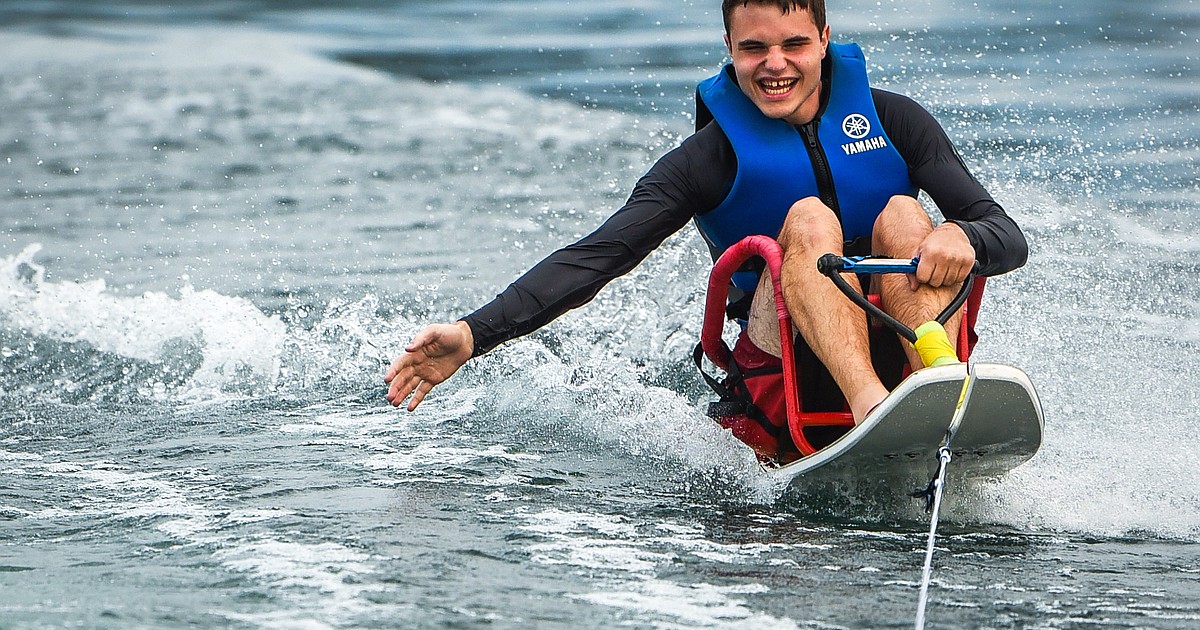 DREAM Adaptive Recreation received a $7,500 grant from the Weyerhaeuser Giving Fund to support the nonprofit's summer watersports program. The grant will be used to help fund the program, which aims to empower people with disabilities through a variety of water sports. New this year, Launch Water Sports have also partnered with DREAM to provide a boat and driver for all of their motorized water days this season.
"Our ability to deliver powerful, world-class programming is a direct result of generous community support," said Julie Tickle, Executive Director of DREAM. "Weyerhaeuser's annual support allows us to consistently provide family-friendly programs that people in our community look forward to year after year. We are always happy to add new partners to our family and when Launch Water Sports reached out to provide an amazing new Malibu boat and driver for the week free of charge, it helped take our services to a whole new level ."
The last few years have really highlighted the importance of outdoor recreation for physical and mental health. People with disabilities often face many barriers when it comes to accessing outdoor spaces. DREAM aims to break down barriers and help people with disabilities to fully participate and be represented in the outdoor community.
DREAM Water Sports Week will be held July 19-22 at the Thompson family home on Echo Lake in Bigfork. Tuesdays, Wednesdays and Thursdays in July are open to those aged 5 and over, adults and their families, including those with physical, cognitive, intellectual and sensory disabilities. Friday, July 22 is reserved for military veterans with disabilities and their family members. Activities include standard and adaptive water skiing, wakeboarding, tubing, paddle boarding, kayaking, boating, and swimming.
No prior experience is required as staff and volunteers are on hand to provide support and guidance. Additional individual watersport days will be held at Whitefish Lake on August 7th for military veterans and on August 10th and 17th for those who qualify for the services of DREAM. Pre-registration is required for all participants and helpers.
"The mission of the Weyerhaeuser Giving Fund is to improve the quality of life in communities where Weyerhaeuser has a presence. We made our first charitable donation in 1903 and provided more than $243 million in grants through our formal giving program, established in 1948. In both rural and urban settings, we support hundreds of important organizations and programs in the communities where we serve with money, time, skills and resources," said Weyerhaeuser MDF Plant Manager and Giving Fund Committee Member Jason Simpson.
Weyerhaeuser currently operates three plants in Montana: a lumber plant in Kalispell, a plywood plant in Kalispell and a medium density fiberboard plant in Columbia Falls. Weyerhaeuser currently employs almost 600 people in the state of Montana.
To learn more about DREAM Adaptive Recreation and ways to get involved as a participant or volunteer, please contact the office at (406) 862-1817 or visit www.dreamadaptive.org.