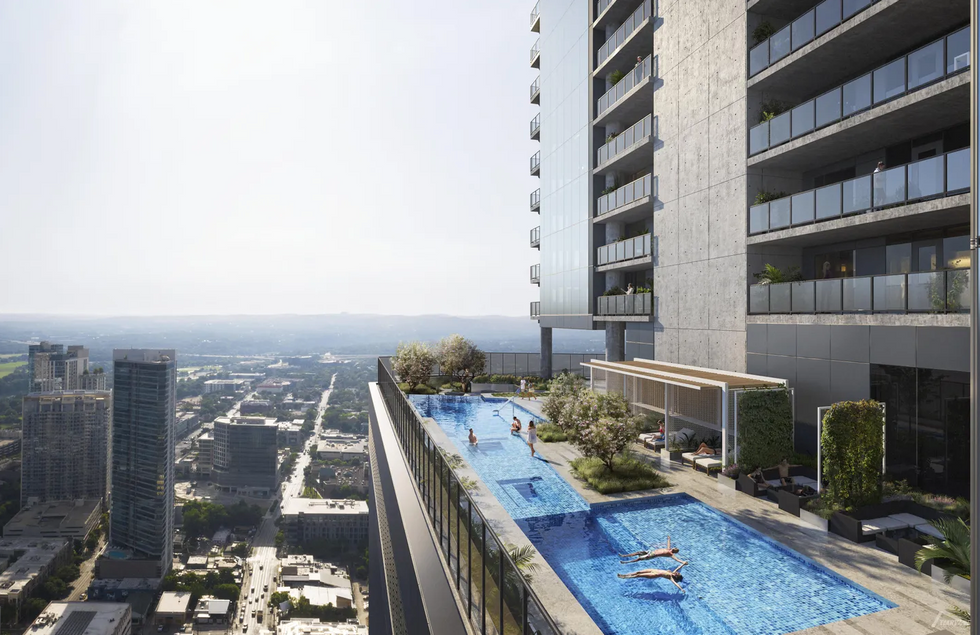 When Facebook first came to Austin in 2010, it had just over a handful of employees here.
Now, following a surge in Austin headcount, the acquisitions of Instagram and WhatsApp, and a parent company name change to Meta, preparations are underway for what will be the most eye-catching local office yet.
Drone video captured by Austria shows the building that will occupy Meta, Sixth and Guadalupe, is about to reach its full form as a contender for tallest building in Austin when a 74-story project at 98 Red River St .doesn't hit her. Upon completion in 2023, it will have 589,112 square feet of office space and nearly 350 residential units.
(gensler)
Ed Muth, Gensler's principal investigator for the project, says it's one of those buildings that only comes around occasionally.
"However, it seems like we have more and more of these happening in Austin that continue to happen," Muth said. "But this one is very special for us. It's a combination of three or four building types along with the parking garage, office and residential part, all with a ground floor that contains retail and everything else that makes the building work."
All of these pieces coming together are captured in real-time with a camera that documents the rise of the building.
A fan camera for the construction process fits a 66-story tower. But Sixth and Guadalupe is more than just its height.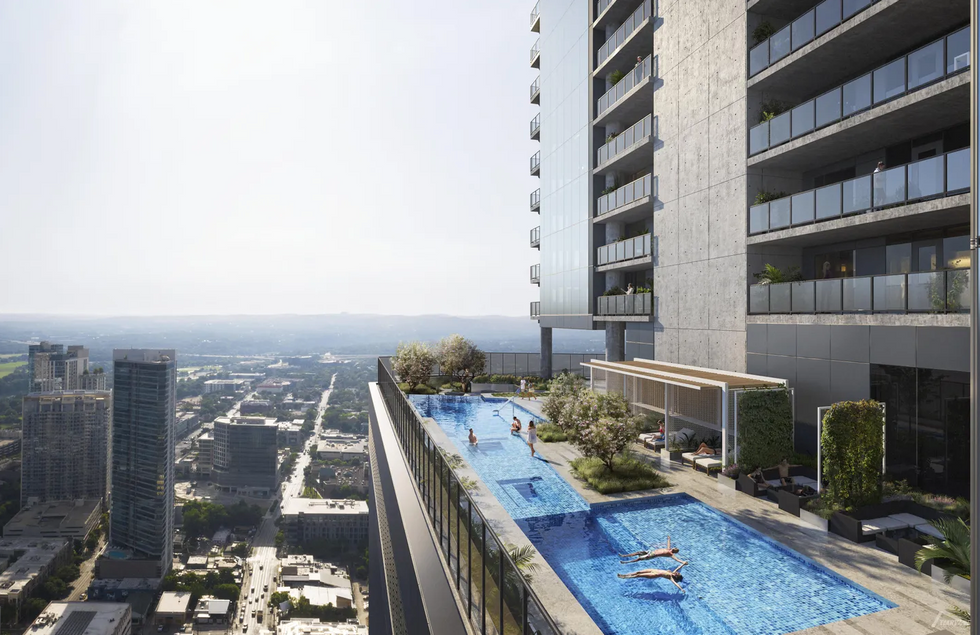 "Ultimately, you have great views from the apartment buildings, and the office space is just amazing because of the size of the footprint and the convenience of being downtown," Muth said. "I don't know if something like this exists or will be in the market for a while. That will set standards."