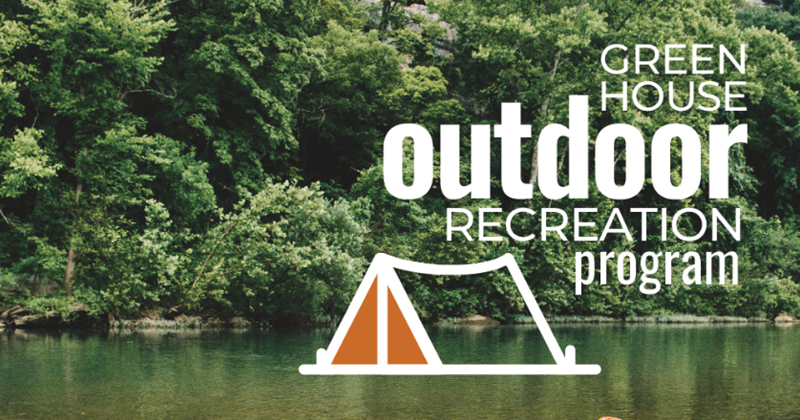 The University of Arkansas Greenhouse Outdoor Recreation Program (GORP) will support eight companies in its fall 2022 cohort, doubling the size of the cohort compared to GORP's first spring program.
GORP is one of three community-focused business creation programs led by the Office of Entrepreneurship and Innovation (OEI) and housed at The Collaborative, the U of A's Bentonville education and research center.
"The interactions between the founders are unique as the cohort acts as a team working on individual companies but helping each other succeed," said Phil Shellhammer, Director of GORP. "I expect more interaction between the founders as they learn about each other's models and provide insight and perspective to support early business design."
GORP will support these startups with workshop training, team mentoring and dedicated product/service development to help them scale globally. The 12-week program also offers up to $15,000 in "non-dilutive seed funding" per company – funding that does not require the owner to give up any equity in the company.
Best Ride of Your Life (B-Royl) – Bentonville
Founded by Ironman triathlete Tracy Byrd, B-Royl creates cycling apparel that reduces skin irritation and discomfort while enhancing performance.
Gnargo Bike Co. – Bentonville
With a circular supply chain, Gnargo is reinventing discarded bikes and turning them into "modern utility transportation" to help individuals and families looking for a cost-effective way to explore the trails of NWA. Founded by husband and wife team Elysia Contreras Springer and Zach Springer, the idea came after they learned Bentonville families wanted to ride bikes in a community setting that was affordable and had minimal environmental impact.
Bikes Only – Fayetteville
Just Bikes plans to be the all-in-one destination for individuals and families exploring NWA's trail system. Just Bikes is operated by husband and wife team Jennifer Stout and Nathan Stout and offers Airbnb-style accommodation, food and beverages, and a bike shop just off the trail in south Fayetteville.
Meermann Bicycles – Bentonville
Merman Bikes designs and creates progressive, party-inducing bikes born of NWA dirt but comfortable to shred-anywhere. The company's co-founders, Tyler Siems and Taylor Weichman, have been in the bicycle industry together for more than 15 years.
Rover Hunting Gear – Springdale
Rover strives to provide an all-in-one mobile tree stand system that takes the hunter from bringing in to harvesting. Founded by John Brown University students Brady Collard and Colby Richardson, Rover won first place in the Small Business Division at the 2022 Arkansas Governor's Cup.
XNA Bikes – Bentonville
XNA Bikes is dedicated to lowering the barrier to cycling by providing quality, affordable carbon frame bikes. The team, consisting of Deihl Betz, Saul Fernandez and David Lopez, eventually plans to build the bikes in NWA while also bringing student-athletes into the business to leverage their STEM skills and provide hands-on training.
The Yonder-Fayetteville
Developed by Colin Whittington, the Yonder is an affordable multi-purpose device for camping in your SUV that also helps with storage, organization and preparation for outdoor activities.
Yonder Adventure Company – Little Rock
Founded by Cate Handley and Joe Goodwin, two active leaders of the Arkansas Canoe Club, Yonder Adventure Company offers highly customizable, full-service raft trips down the Buffalo River using oar-powered driftboats. The company will provide meals, equipment and logistics for day or multi-day trips of up to six people.