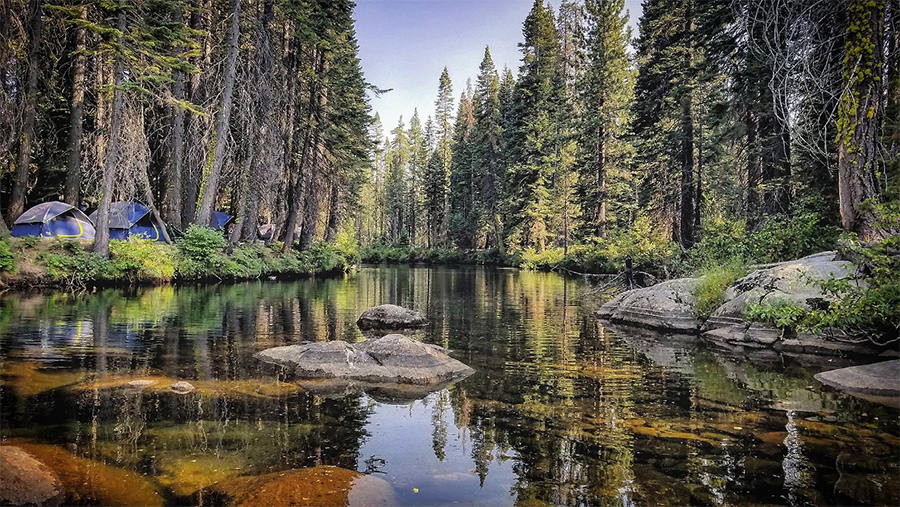 Newell Brands' Outdoor & Recreation segment continued its strong recent momentum in the first quarter, as core sales rose 22.9 percent, on top of a 7 percent increase in the prior-year period. Gains were boosted by retailers ordering goods earlier this year to prepare for the spring/summer season.
The performance marked the segment's fifth consecutive quarter of growth.
"As we announced last quarter, with the ongoing supply chain challenges that have beset the industry, retailers accelerated orders for seasonal products in the first quarter, particularly in the outdoor & leisure and stationery segments," said Ravi Saligram, President and CEO of Newell. in a conversation with analysts.
The most important brands in the Outdoor & Recreation segment include Campingaz, Coleman, Contigo, ExOfficio and Marmot. Smaller brands are Aerobed, Bubba and Stearns.
Total segment revenue was $388 million for the quarter ended March 31, compared to $336 million, an increase of 15.5 percent year-on-year. Lower net income compared to core income reflects exit from low-margin categories and unfavorable foreign exchange rates.
Reported operating income was $45 million, or 11.6 percent of revenue, compared to $15 million, or 4.5 percent of revenue, for the same period last year. Normalized operating income was $49 million, or 12.6 percent of revenue, compared to $20 million, or 6.0 percent of revenue, in the prior-year period.
By region, net sales in North America were $210 million, an increase of 18.0 percent from $178 million in the prior year. International revenue for the Outdoor & Recreation segment was $177 million compared to $159 million a year ago, an increase of 11.3 percent.
Saligram said of the Outdoor & Recreation segment, "The strong performance was broad-based across all regions and the large companies are driven by retailers' optimism about the coming season, with outdoor participation expected to remain resilient. Due to the unpredictable environment in the supply chain and the seasonal nature of the category, our customers are placing some of their outdoor gear orders earlier than usual. Strong sales and share momentum in the beverages business continued in the first quarter as our innovation and branding efforts behind Contigo and Bubba continue to gain traction, with the category continuing to benefit from increased consumer mobility."
Companywide, Newell reported a robust first quarter and reiterated its full-year outlook.
An adjusted 36 cents per share was slightly above the consensus estimate of 27 cents per share. Revenue for the first quarter rose almost 5 percent year over year to $2.39 billion, well above the $2.29 billion expected by analysts.
Sales in each of the company's five segments were better than expected, and all home appliances also delivered margins above consensus.
Newell brands also include Rubbermaid, FoodSaver, Calphalon, Sistema, Sharpie, Paper Mate, Dymo, EXPO, Elmer's, Yankee Candle, Graco, NUK, Rubbermaid Commercial Products, Spontex, Oster, Sunbeam and Mr. Coffee. The Outdoor & Recreation segment accounts for about 14 percent of sales. The four other segments are Commercial Solutions, Home Appliances, Home Solutions, Learning and Development.
Saligram said the external environment remained "quite difficult" in the first quarter as prevailing headwinds around the supply chain and inflation were further exacerbated by the war in Ukraine.
He said despite the significant impact of inflation, Newell's normalized operating margin improved about 50 basis points year over year, beating expectations, largely due to incremental pricing action and greater overhead management.
Newell said his outlook for the rest of the year reflects a shift in customer order patterns due to ongoing supply chain constraints, which will benefit the first half at the expense of the back half. Given the recent move in inputs, Newell's inflation assumption for the year has deteriorated somewhat and is now expected to account for about 9 percent of 2022's cost of goods sold.
"We are proceeding expeditiously with mitigating measures and have the confidence to reiterate our guidance for the year, despite approximately $80 million of additional inflation," Saligram said. "We still expect 2022 to be a year of margins, although inflation has continued to move against us. Our outlook is for revenue and earnings growth despite a challenging and uncertain macro environment."
For 2022, Saligram said improving gross margin is among its top priorities as it redoubles efforts to offset significant inflationary pressures and supply chain challenges while improving customer service levels.
"The strength of our brands has allowed us to take the appropriate pricing actions for all of our stores while ensuring they have good value to consumers," said Saligram. In addition, Newell plans to continue to optimize commercial spend, leverage pricing innovation to increase gross margin, direct advertising and promotional spend into higher gross margin categories, and increase productivity.
Other priorities include accelerating international growth, transforming the supply chain through the Project Albian automation program, and working towards the recently announced goal of being carbon neutral for all Scope One and Scope 2 emissions by 2040.
"Strong first quarter results build on our track record of delivering on our commitments and we are confident in our outlook for 2022," said Saligram. "I am grateful to our employees for always rising to the occasion and helping us successfully navigate the ever-changing operating environment. I continue to believe that Newell's best days are ahead and we have a significant opportunity to continue to build shareholder value."
Photo courtesy of Newell Brands/Coleman