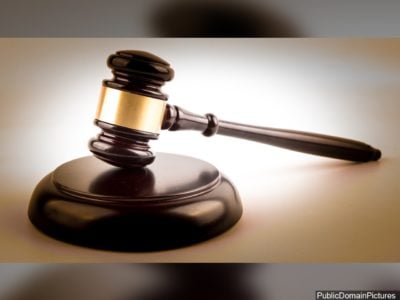 HB 513 is a by-product of the FILO Task Force Final Report requested by SB 261 during the 2021 regular session.
FRANKFORT, Ky. (WTVQ) (PRESS RELEASE) – On Thursday, lawmakers put forward a measure aimed at streamlining the process for sourcing and buying land for wetland and stream reduction projects through the Kentucky Wetland and Stream Mitigation Program. The action, HB 513, is sponsored by Eastwood's Representative Jerry T. Miller.
The Department of Fish and Wildlife Resources (KDFWR) works with private landowners and others to identify river and wetland restoration projects. Projects are funded from the Mitigation Fund, which is held in trust solely for stream and wetland repairs. No general state tax money or hunting/fishing license dollars are used. Projects are funded through the Mitigation Fund's Fees-in-Lieu (FILO). Abatement Fund monies are held in a trust in the Treasury solely for such wetland and river mitigation projects. The FILO program was created by the legislature in 2000 to provide a mechanism to allow development to continue while ensuring that river and wetland habitat improvements endure.
"Hunting, fishing and other wildlife-related recreational activities are critical to Kentucky's economy, generating $5.9 billion in economic impact each year and supporting approximately 70,000 jobs," Miller said. "Public lands and waters draw residents and non-residents alike to every corner of the Commonwealth."
HB 513 is a by-product of the FILO Task Force Final Report requested by SB 261 during the 2021 regular session.
Kentucky Fish and Wildlife Commissioner Rich Storm said, "Clean water keeps Kentucky's fisheries and wildlife healthy. The FILO Mitigation Fund is an integral part of our mission."
The work of the KDFWR stream mitigation team through FILO allows areas like Floyds Fork Parklands to remain viable in a neighborhood. This year they have increased the number of fish from 3,600 to 12,000 and increased the number of stocking places from two to five. Rainbow trout farmed at Floyds Fork average 9 inches and are raised at Wolf Creek National Fish Hatchery below Lake Cumberland. It takes about 16 months to grow a trout to stocking size. Floyd Fork trout stocks occur in February, March, October, November and December.
For more information on HB 513, visit the Legislature's website at legislature.ky.gov or click Here.