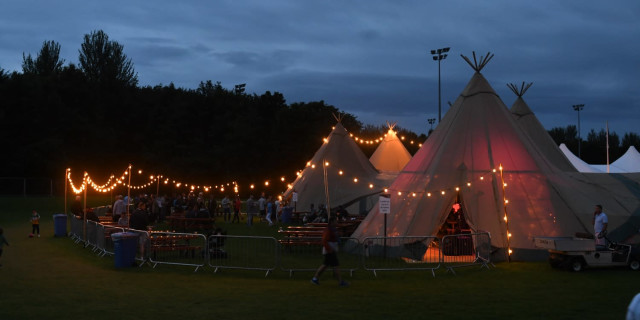 FootJoy just announced an exciting new partnership with The R&A while sponsoring the leading shoe and glove brand The open camping village at this year's historic championship in St Andrews.
Headlining the week, FJ will welcome participants to its Camp Out Party on Tuesday night, where campground participants will be joined by live DJs, exclusive Q&A and a host of surprises as they build excitement for the first competition -Increase tea shots of the week.
In addition to the camp out party, FJ will use the site to host a range of exclusive activities and events for campers during Historic Golf Week, including complimentary shoe fitting for all campers (Monday – Friday 08:00 – 10:00 / 16:00 – 16:00). :00pm – 9:00pm) and live bands and entertainment throughout the week.
Located just behind the Old Course Hotel, the Camping Village is just meters from the Road Hole and invites campground visitors to enjoy the tournament in the heart of The Home of Golf.
Paul O'HaganFJ Marketing Manager – EMEA said:
"Since 1857, FootJoy has pioneered golf as a leader by celebrating the golfer's experience and fostering a love of the game. This partnership with The Open Camping Village is an opportunity to share our love of golf and bring like-minded fans together to celebrate a spectacular week.
"Delivering fun, unique experiences for engaged fans in the Village puts FootJoy at the center of an iconic moment in the history of the game, and we look forward to celebrating heritage, innovation and achievement with fans, participants and partners at The 150th Open ."
The oldest and most prestigious major, a trip to The Open is a must for any golf fan. From tickets and transfers to hospitality & golf, Golfbreaks.com can put together the perfect package so you can experience The Open in style.