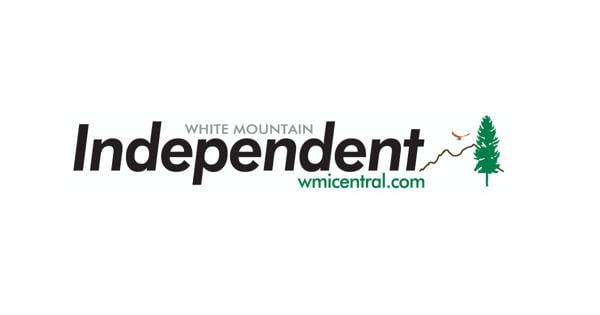 PHOENIX – The Wildlife for Tomorrow Foundation will honor the 2022 class of inductees into the Arizona Outdoor Hall of Fame at the annual Hall of Fame Banquet on August 20.
The event will take place at the Hilton Resort at the Peak, 7677 N. 16th St. in Phoenix.
Cinda Howard of Eagar is a well-known Arizona fly fishing guide who has been featured in numerous fly fishing books and articles and has held leadership positions with several angling organizations.
She has worked with AZGFD on fly fishing introductory videos, leading trips throughout the west and has spent much time teaching people the sport of fly fishing.
dr Tom Boggess III from Camp Verde is a retired veterinarian and longtime conservationist who has been involved with wildlife organizations for more than five decades. He has been heavily involved in raising funds for wildlife projects, participating in and providing veterinary care to many sheep and pronghorn hunters, and mentoring countless young athletes.
Joe Miller of Payson has been a driving force behind many fisheries conservation projects in the Rim Country, northern Arizona and the White Mountains. He was a tireless advocate for watershed protection, trout conservation, native trout recovery, river improvement and forest health.
Bill Winter (deceased) made a major positive impact on Arizona and the nation before passing away in 1975 at the age of 52. His passion for the natural world and keen business acumen led to leadership positions in the Arizona Wildlife Federation and eventually to the presidency of the National Wildlife Federation of 3 million members in 1972.
The Mule Deer Foundation works tirelessly to improve the welfare of wildlife in Arizona and the West. The organization has 11 chapters in Arizona, partially funds two biologists shared with AZGFD, conducts youth hunting camps, provides volunteers for various wildlife projects, and raises funds for habitat improvement efforts.
The August 20 banquet will include a social hour, auction, dinner and awards ceremony. To purchase banquet tickets or for information on sponsorship opportunities, visit www.wildlifefortomorrow.org/halloffame and scroll down to the appropriate links.
The Arizona Outdoor Hall of Fame was developed by the Wildlife for Tomorrow Foundation in 1998 to honor those who have made significant contributions to Arizona's wildlife, the well-being of its natural resources, and the state's outdoor heritage. Past nominees include Senator Barry Goldwater, Congressman Mo Udall, sportswriter Ben Avery, outdoor writer Bob Hirsch, the Phoenix Herpetological Society, Senator John McCain, and many other men, women, and organizations who have given selfless service and continually labored the success of conserving Arizona's valuable wildlife resources.
Wildlife for Tomorrow is an independent non-profit organization dedicated to accelerating and amplifying the impact of the Arizona Game and Fish Department's mission to preserve and protect Arizona's wildlife and provide safe, ethical outdoor recreation.
Wildlife for Tomorrow is the official philanthropic partner of the Arizona Game and Fish Department. Wildlife for Tomorrow offers people passionate about nature and conservation the opportunity to give back to the places that have brought so much joy. Subscribe to Wildlife for Tomorrow to learn about the many ways you can contribute to conservation efforts.
Grants available for developing new hunters and anglers
PHOENIX – The Arizona Game and Fish Department is accepting applications for $75,000 in annual grants for local athletic organizations to provide public, sponsored projects focused on the progressive development of new hunters and anglers.
The Local Sportsmen's Group Scholarship program places a strong emphasis on projects that involve the pursuit or harvesting of fish or wildlife with a valid license (and any necessary hunting permits) and is aimed at participants who have the appropriate experience and skill level for a specific Project.
The scholarships are awarded through a competitive application process. Applications and instructions are available at www.azgfd.gov/LSG. Applications must be received no later than July 12, 11:59 p.m.
"This grant program continues to provide much-needed funding for Arizona's conservation organizations to reach out to the public through high-quality, serviced projects at a time when there is tremendous demand for traditional outdoor recreation and wildlife such as Hunting and fishing exists," said Doug Burt, AZGFD Recruitment, Retention and Reactivation Manager (R3).
"Projects from these funds and the efforts of these community groups have far greater value than grant money alone by providing education about safe and ethical hunting and fishing and how athletes play an important role in wildlife conservation."
There is no cost to Arizona taxpayers for this grant program. Game and Fish receives none of the general taxpayers' money from the state and operates on a user-paid, not-for-profit model. The grant program is an investment in continuing efforts to protect wildlife and participate in outdoor recreation in Arizona.
Competition open to photographers
PHOENIX – Would you like your photo to appear on the cover of the Arizona Wildlife Views Annual Calendar? Do you have a knack for great wildlife photos? Then don't miss the Arizona Game and Fish Department's 16th Annual Wildlife Photo Contest.
A best-in-show and 11 first place finishers will be featured in the 2023 calendar to be published in the November-December 2022 issue of Arizona Wildlife Views. The Best in Show photo will be published on the calendar cover and as one of the photos representing a month.
We're working with Arizona Highways to make photo submission easier. Use the online form at www.arizonahighways.com/photography/photo-contest to submit your Arizona wildlife photos. Each entrant can submit a maximum of three photos, which must be uploaded as separate submissions via the form.
This contest is about pictures of wild animals in Arizona. All photos must depict wildlife native to and found in Arizona and all photos must be taken in Arizona.
Read the Official Rules before entering. Competitors are responsible for complying with the Official Rules or may result in disqualification.
The closing date for entries is August 12 at 5 p.m.
Arizona offers a lot for wildlife viewing
Wildlife viewing is the activity of observing and enjoying wildlife species in their natural environment. The activity can be as simple as spotting a bird feeder in the backyard or as adventurous as a moonlight hike through a canyon to see nocturnal animals scurrying about under cover of darkness.
Wildlife viewing opportunities are everywhere and include a wide variety of animals, some as common as a hummingbird at a backyard feeding station, some stopping by briefly on their seasonal migrations, and others so rare that dedicated game watchers will spend hours just glancing to catch.
Observing wildlife is a lifelong learning experience. It can start at any age and anyone can participate.
With more than 800 species of wildlife and 50 million acres of natural land to explore, Arizona offers some of the best wildlife viewing in the country.
So, if you know where and when to look, what to look for, and how to look for wildlife in a specific habitat, you're sure to experience some spectacular sights in Arizona's diverse landscapes.
Sign up for Wild+Life's monthly e-newsletter.
Sign up for our e-newsletter to keep up to date with the latest news and activities for nature watchers. Once a month you will receive updates on upcoming wildlife viewing events and fascinating stories about wildlife and habitats.
Upcoming wildlife viewing events
What is the game viewing program?
The Arizona Game and Fish Department's wildlife viewing program offers innovative, experiential, family-oriented wildlife viewing activities that focus on nature to connect people with wildlife through experienced subject matter experts. This program offers novice and experienced nature lovers a safe and engaging way to learn about Arizona's diverse fauna. The WV program offers unparalleled access to and expertise in Arizona wildlife through a variety of events and activities. These include, but are not limited to, the following:
• Wildlife photography tours
• Series of virtual speakers
Find out more about these events
In addition to wildlife viewing events, the WV program maintains wildlife cams statewide and reaches audiences in 40 states and 38 countries. These cameras include bats at Cluff Ranch, bald eagles at Lake Pleasant, sandhill cranes at the White Water Draw, great horned owls at the White Water Draw, and pupfish at Mesa Community College. Learn more about the wildlife cameras
The Wildlife Viewing Program works to protect wildlife by engaging the public in wildlife viewing activities and wildlife cameras that increase awareness and appreciation for wildlife conservation and build partnerships and public support for the Department's unique role in wildlife management. These practices ensure the continuity of Arizona's diverse wildlife and habitats by promoting sustainable wildlife viewing practices and rewarding opportunities.
It can be a fun and inexpensive activity for the whole family to enjoy together.
It is a relaxing experience that connects with nature.
Observers can better understand how wildlife behaves in its natural environment, including how they forage, where they live, and how they interact with other wildlife.
Viewing wildlife can leave a viewer with a positive, unforgettable and personal experience that will be remembered for years to come.
Wildlife observations bring in more than $1.4 billion annually for Arizona and its communities.
It benefits wildlife as it has increased public awareness of the value of wildlife and habitats and the need to conserve irreplaceable assets.