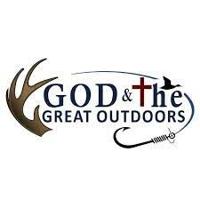 On Friday and Saturday, July 29th and 30th, visit the Nautical Mile Marine at the Rock Hill Baptist Church in Brownsboro for the second annual God & the Great Outdoors Expo. This free family event is packed with exhibits, a petting zoo, archery range, retriever competitions and more.
On Saturday night, Hank Parker, Jr., a former NASCAR driver who competed in the Truck, the Cup and the Xfinity Series, in which he won two races, will be the keynote speaker. After his racing career, he started a hunting television show on the Outdoor Channel with his father, Hank, a professional bass fisherman, and his brother, "Catfish."
Hank's current focus is Snowbird Wilderness Outfitters, a gospel-led discipleship camp dedicated to teaching through doctrine, personal relationships, outdoor adventures, and the outfitting of the North Carolina church.
Doors open at 3pm on Friday where the first 30 children under 12 will receive a Zebco rod/reel combo and there will also be a petting zoo.
Also running from Friday afternoon through evening is the Super Retriever Series Dock Jump Competition, which features UKC Title Jumps and Fun Jumps, which are public open jumps. Saturday's Super Fly and Open Jump competitions run throughout the day.
Saturday morning opens at 9am and the first 70 kids under 12 will receive a Zebco RR Combo. The petting zoo, archery range, vendors, and outdoor exhibits are also open on Saturday mornings.
At 1pm a Jeep car show will begin in the front parking lot and at 3pm Brinson Powersports will present live music with Hotel Drifters also playing again at 5pm
At 7:30 p.m., the Band Reeves worship band begins, followed by keynote speaker Parker.
There will be draws for a Polaris Sportsman 570 on Saturday night, along with multiple hunts, rod/reel combos, coolers and other prizes.
Featured exhibitors include Ducks Unlimited, Real Men Outfitters, Nomads Tactical, Cowboy Headquarters, Gander RV & Outdoors, Brinson Powersports, Lance Vick-Lake Fork Guide and many more.
Bring a can to join Rock Hill in their partnership with other local churches to reduce hunger in East Texas. The most needed items are chili and canned meat, granola, soup with protein, and peanut butter.
GATGO Expo will be held at the Rock Hill Baptist Church at 20022 State Highway 31 in Brownsboro. Visit www.gatgoexpo.com for more information.