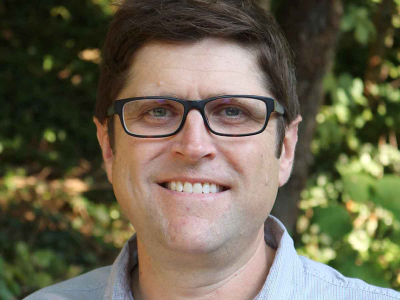 Outdoor Gear Builders, an outdoor industry association in western North Carolina with more than 75 members, has hired Matt Godfrey as its next CEO.
Godfrey has lived most of his life in WNC, having studied business administration and outdoor recreation management at Appalachian State University and earning an MBA from Western Carolina University. He is responsible for developing the Waypoint Accelerator, a program to accelerate outdoor entrepreneurship and innovation for young outdoor-focused companies, and will continue to lead this program in his new role. He will also lead OGB's involvement in the WNC: Made by Mountains branding initiative to build outdoor communities across the region.
"It's an exciting time to be a part of OGB and I feel like I've come full circle from previous volunteer roles to my current role as Executive Director," said Godfrey. "Our outdoor economy is vibrant and our member companies are strong and growing. I am fortunate to work with such a dedicated, talented and energetic board."
Godfrey succeeds Brad Taylor, who joined OGB in January as its first-ever full-time executive director. Godfrey took over on June 1, six months later.
outdoorgearbuilders.com.