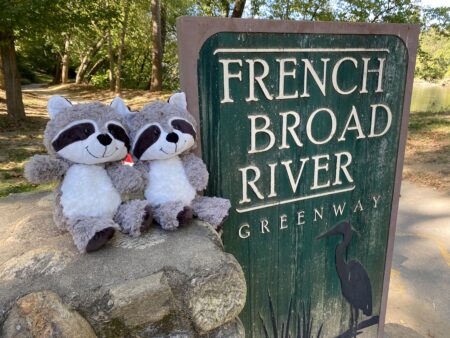 Are you ready for the year of the way, a celebration of North Carolina's vast and diverse collection pathways that encourages us all to recognize our role as champions of these special resources? With events in all 100 counties in 2023, the initiative is being strengthened by communities like Asheville joining efforts to raise awareness and increase opportunities to hike, bike, walk, run, ride, roller and paddle our beautiful state create.
Asheville Parks & Recreation (APR) has organized opportunities for community members to join in the fun throughout the year. that of the department outdoor programs' Team members selected a scenic city walk for 'Take a Walk Outdoors Day' on January 20th.
Alone or with friends, step outside and stroll the French Broad River Greenway. Share your pictures by tagging us on Facebook @APRCA or Instagram @ashevilleparksandrecreation.
French Broad River Greenway
The newest stretch of the French Broad River Greenway was completed earlier this year, connecting popular parks, shops and river views along a four-mile stretch of smooth, hard surface throughout. At one end is Buncombe County Parks & Recreationthe Hominy Creek River Park; the other is a public parking lot at the intersection of Craven St. and Emma Rd. near the New Belgium Brewing Company. A sidewalk over the Craven Street Bridge leads to the Wilma Dykeman Greenway across the river.
Public parking is located south to north along the French Broad Greenway:
Great State Trails Coalition Statement
Indigenous peoples have inhabited the land now known as North Carolina since the Paleo-Indian period (12,000-10,000 BC). Trails were created and used for travel, hunting and gathering for food, recreation, trade, and many other aspects of daily life. All of our connectivity today rests on these trails – as people moved along rivers and ridges, through forests and the Lowcountry, and along changing coastlines, trails were laid. These paths became stagecoach routes, then railroads, and finally the complex system of roads and highways that we know today.
the Great Trails State Coalition, a group of over 50 member organizations working together to advocate for hiking trails at the state level, respectfully recognizes that the land on which we live, work and rest is traditional North Carolina Native lands. We recognize that these indigenous people have farmed this land for generations and we pay tribute and express our gratitude to their elders past and present.
During the Year of the Trail, we encourage communities to consider the origins of local trails and advocate for their preservation, sustainable growth and responsible use.