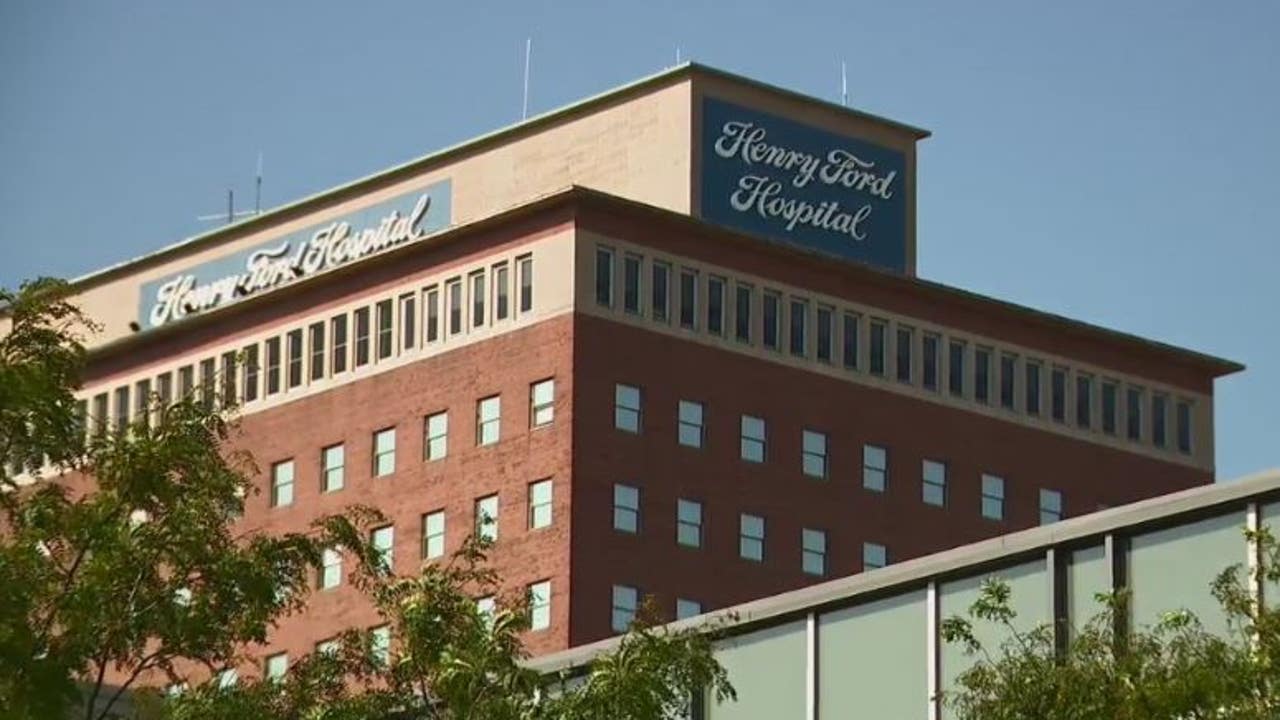 Henry Ford health care workers are battling the recent surge in COVID-19 and are hiring to help
The hard-working men and women of American hospitals hope that FDA approval of the Pfizer vaccine marks a turning point in the fight against COVID-19 as cases rise again.
DETROIT (FOX 2) – It's been a long 18 months for doctors and nurses in hospitals across the country. With the distribution of three effective vaccines, cases of COVID-19 should continue to decline. Instead, they go the other way and most of those hospitalized are unvaccinated.
Dr. Adnan Munkarah, Executive Vice President and Chief Clinical Officer, Henry Ford Health System, spoke on Tuesday of the latest cases in the hospital system and they are about to return to spring levels.
"We have 100 inpatients with Covid in our five hospitals," said Dr. Munkarah. "Of these patients, 77 are unvaccinated and 19 are vaccinated. And four are between the cans, which means that they are not fully vaccinated. "
This is just a snapshot of the confirmed cases. The hospital says their numbers could soon grow.
"We also have about 100 patients who are currently pending their Covid tests," he said.
READ MORE: Schools in Grosse Pointe, Livonia consider masks as Whitmer rejects statewide mandate
For reference, the last time the Henry Ford Health System recorded three-digit Covid hospital admissions in early May.
"Do you continue to worry these numbers are increasing," said Dr. Munkarah.
The numbers are rising as the hospital works to fill key positions. Bob Riney, president of Healthcare Operations and chief operating officer, said Henry Ford had tons of vacancies and they weren't the only ones.
"We have several hundred RN openings at a time when we are very, very busy both treating Covid patients, such as Dr. Munkarah has described it, as well, with large amounts in all other aspects, "he said. "18 months of dealing with an incredibly, incredibly stressful situation is taking its toll. We have a lot of our nurses working on extra shifts etc while we are working very, very hard to fill those gaps."
MORE: "I should have gotten vaccinated": Woman was hospitalized one day after being diagnosed with COVID-19
While he was giving an update on the COVID-19 fight, a recruitment event was held right outside the office.
"There's a big job fair going on right now 6 feet from the office I'm in, inviting all the nurses to understand all of the different options and opportunities we have for them," said Riney.
The hope now is that more people will be vaccinated after the FDA approved the Pfizer vaccine on Monday.
"We're very excited and hope this will provide extra security for those who may have been hesitant … It could really be a turning point in our efforts to get more people vaccinated," said Riney. "Variants change and find ways to get through. Our job is to keep the variance from building up."