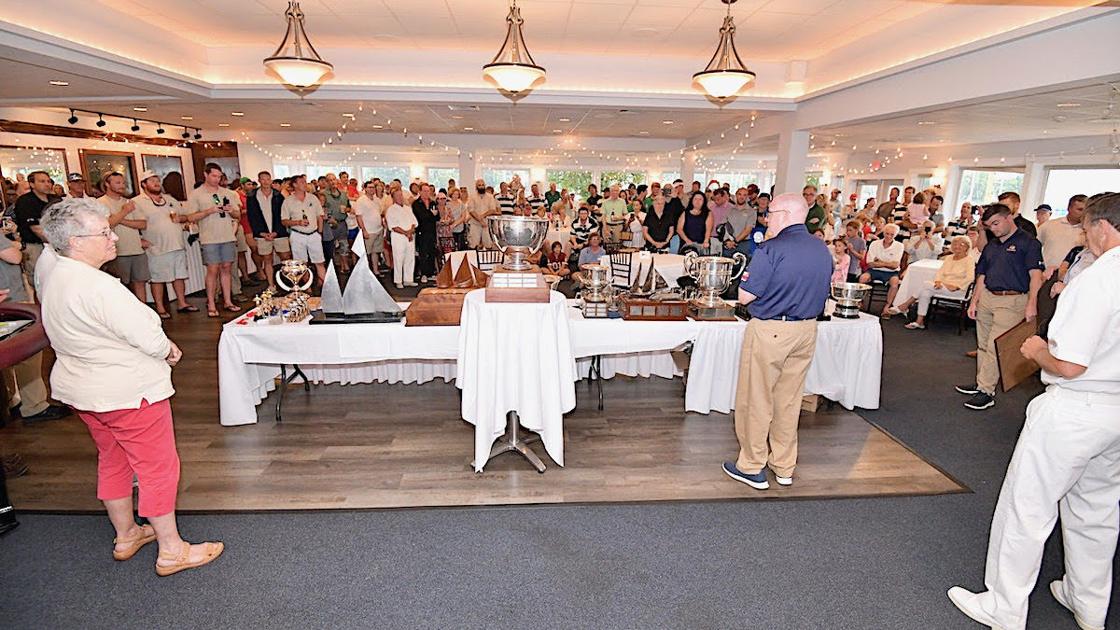 NS. MICHAELS – Governor Larry Hogan visited Oxford and St. Michaels on Sunday August 1st to highlight the outdoor recreational opportunities on the East Coast and to present the Governor's Cup Regatta trophy.
Hogan began his visit with lunch with local guides at Doc's Sunset Grille in Oxford.
After lunch, the governor took the Oxford-Bellevue Ferry, which is believed to be the oldest privately operated ferry in the country. The ferry was founded in 1683 and has been in continuous service since 1836, transporting guests across the Tred Avon River between Oxford and Bellevue.
Hogan then traveled to St. Michaels, where he and Natural Resource Secretary Jeannie Haddway-Riccio presented local companies Tricycle & Run and Shore Pedal and Paddle Outdoor Ambassador Certificates and Governor's Citations.
Founded in 2011, Tricycle & Run is a locally owned retailer that sells, rents, and repairs exercise equipment for running, biking, and swimming. During the pandemic, Tricycle & Run's events firm, TCR management, helped support some of the only personal and socially distant outdoor events on the east coast.
Shore Pedal & Paddle offers the sale and rental of a variety of water sports equipment for tourists and residents alike to enjoy the beauty of the east coast.
During his stay in St. Michaels, Hogan also visited the YMCA branch here. The Y in St. Michaels promotes health and wellness for residents of all ages. The branch offers special opportunities through its senior citizen center.
The final stop on the governor's tour was the Miles River Yacht Club, which is celebrating its 100th anniversary. The yacht club promotes social recreation for its members by providing opportunities for sailing, swimming, and boating. Hogan presented the trophy to the winning team of the Governor's Cup Log Canoe Regatta at the yacht club.