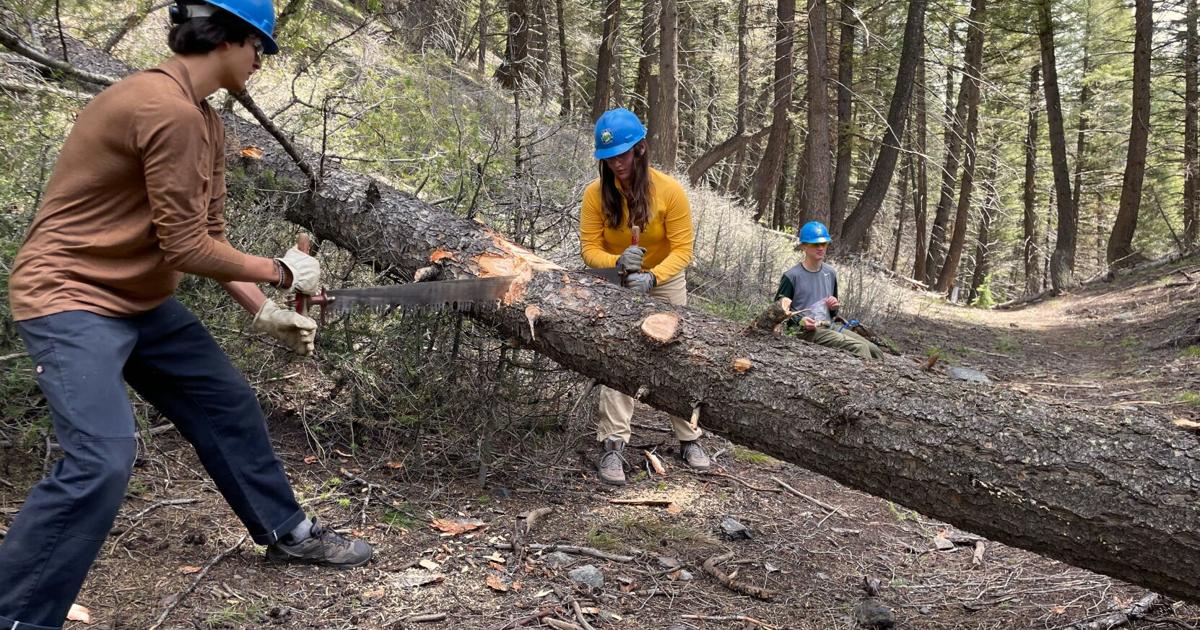 The Idaho Trails Association, a non-profit organization focused on protecting Idaho's vast trail system, is working with the Wood River Trails Coalition to seek volunteers ages 14-18 to volunteer between March 13-14.
This project was funded by the Wood River Women's Foundation.
The group plans to meet at the Hyndman Trail to camp for the weekend, with meals provided and prepared by the Idaho Trail Association. Volunteers learn how to clear paths by removing logs with chop saws and cutting back bushes. No prior knowledge is required to participate, and registration is free.
"Our youth trips provide young people with a great opportunity to spend time outdoors, enjoy the outdoors and learn how to work together in a trail crew," said Kelly Hewes, communications director for the Idaho Trail Association. "Thank you to the Wood River Women's Foundation for making this project possible and giving youth a chance to connect with Idaho's wild places!"
According to the association, Idaho's more than 10,000 miles of non-motorized hiking trails are an irreplaceable resource that contributes to outdoor recreation opportunities across the state. Due to the lack of funding for trail maintenance in Idaho, the Idaho Trails Association was formed to help maintain the state's trails.