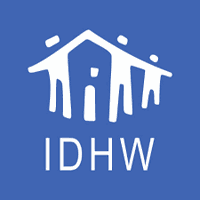 BOISE — Coronavirus cases are rising again in parts of Idaho, prompting some health officials to call for renewed caution around large gatherings.
"The data over the past 10 days is pretty impressive," said Dr. David Peterman, CEO of Primary Health Medical Group, which includes 22 emergency care and family medicine clinics in southwest Idaho. "While there are many different ways to look at the coronavirus in a pandemic, the goal is to achieve a positivity rate of less than 5%."
Southwest Idaho hit that mark in March, with only about 2% of patients tested at Primary Health testing positive for COVID-19. But that rate rose steadily throughout April, and last week 10.8% of people tested at Primary Health were positive, Peterman said.
The number of people wanting coronavirus testing is also growing, he said.
"What we've seen over the past week is that the number of patients we've tested has increased by over 35% to more than 800," Peterman said. "We have more people wanting to be tested who are symptomatic."
COVID-19 cases have slowly increased in almost every state as the highly contagious BA.2 subvariant of the coronavirus spreads across the United States. However, most of these cases have been relatively mild, and vaccination continues to provide strong protection against serious disease.