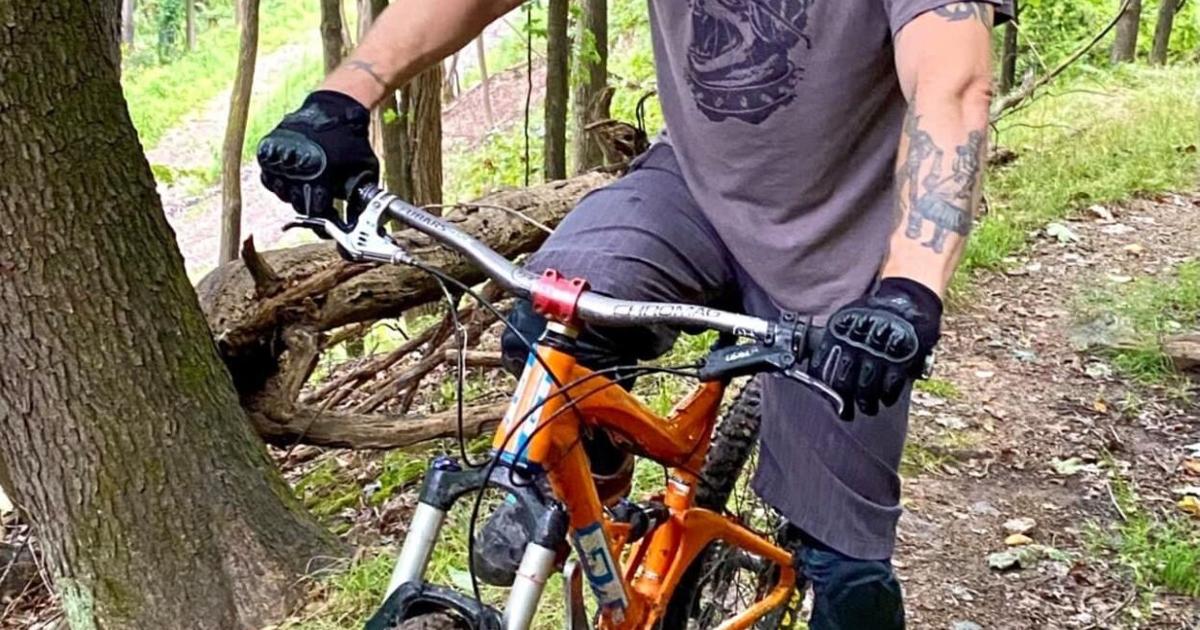 When you're on one of the hills surrounding the city of Johnstown, you'll find it hard to ignore the industrial footprint that has made our city what it is. Some of the mills – Gautier, the wire mill, JWF – are still in operation.
They provide jobs for our friends and families and produce goods that are used around the world.
Others have been reduced to vacant lots; The mills were leveled once they were no longer productive. From here we came.
You'll also find that the deep valley is divided by two rivers, with numerous smaller tributaries descending from the slopes and feeding the Conemaugh and Stonycreek. You'll notice lush green forests and steep mountains that were once completely treeless and were cut down to support industry and to provide a home for the rapidly expanding population that the city nurtured as it grew.
This is our future. These hills and rivers give us the next advantage that we can use to grow the city and the region. I'm talking about recovery.
Outdoor recreation is a huge industry. In Pennsylvania alone, it accounts for nearly 150,000 jobs and accounts for 1.5% of Pennsylvania's GDP (gross domestic product), which translates to an estimated $11.8 billion in revenue. With a view of our rivers, forests and mountains, we have everything we need here to take advantage of it.
By developing four key areas related to outdoor recreation—preserving, developing and enhancing assets, accessing recreational facilities, and fostering a connection between local businesses and the outdoor community—I believe we can truly create a robust, recreation-based community that consists of both citizen and private interests in Johnstown and Cambria County.
Many foundations have already been laid. Volunteer groups across the region are developing world-class hiking, biking, and ATV trail systems, cleaning up our rivers and improving boating facilities, and organically increasing the popularity of nature through social media and word of mouth.
Let's look at these four focus areas. If we are to ensure that future generations can enjoy all the great recreation that we are, we must ensure that our activities are conducted in a responsible manner that shows we are good stewards of our land and water.
While heavy industry was responsible for the creation of our city, it was and still is responsible for the destruction of our natural resources.
Entire hillsides have been cut down for their timber, resulting in unstable ground prone to landslides. Abandoned coal mines filled with water and flowed into our streams and streams, giving them that familiar orange color.
Invasive species have been introduced to the region for a variety of purposes, including stabilizing river banks (I see you knotweed!).
Additionally, it's a timeless problem that people litter just about anything — dumping in wooded areas or dumping litter over riverbanks.
It is now up to us to address the problems that have been brought to the region, sometimes with good intentions. We aim to raise awareness of these issues and work with volunteer groups to address them head-on.
We also need to make sure that we develop new opportunities and improve the ones that are currently available.
We mentioned earlier that a lot of this work is done by volunteers, which is fantastic. At a certain point, however, volunteers grow older or busy with life and cannot devote the time needed to keep projects going. These volunteers are also critical to the development of new opportunities.
Our goal is to involve the community and get more people interested in volunteering so that these projects are sustainable over time.
When I talk about access to recreational facilities, I don't mean parking to get to hiking trails or rivers (although that's just as important). I'm talking about making access equal for everyone.
Some of these activities have a cost barrier to entry. Nowhere is this more evident than in our community. What can we do to help our friends and neighbors get out and enjoy the same things we're allowed to enjoy?
Working with community organizations to provide instruction and equipment will help ensure everyone enjoys our efforts and helps create a healthier community.
The last area we need to address is how we connect the local business community with the recreational community. There are a lot of great new companies as well as all the companies that have been here for years. How do we get people from out of town into these companies?
Incentive programs seem like a good place to start. Bundled packages that combine recreation with food are another good place to start.
These types of programs have proven successful elsewhere and will work in our area as well.
All this sounds great, but without cooperation we will not be able to achieve a measurable result. This requires leaders and volunteers from the outdoor community, local residents, the business community and our local government to ensure we thrive.
It's important that we don't forget where we come from, but even more important that we face our future together.
Michael Cook is a volunteer dedicated to cleaning up and cleaning up hiking trails and river basins across the region. He leads the Vision Together 2025 Priority Goals Team, Improving and Expanding Regional Recreational Facilities.