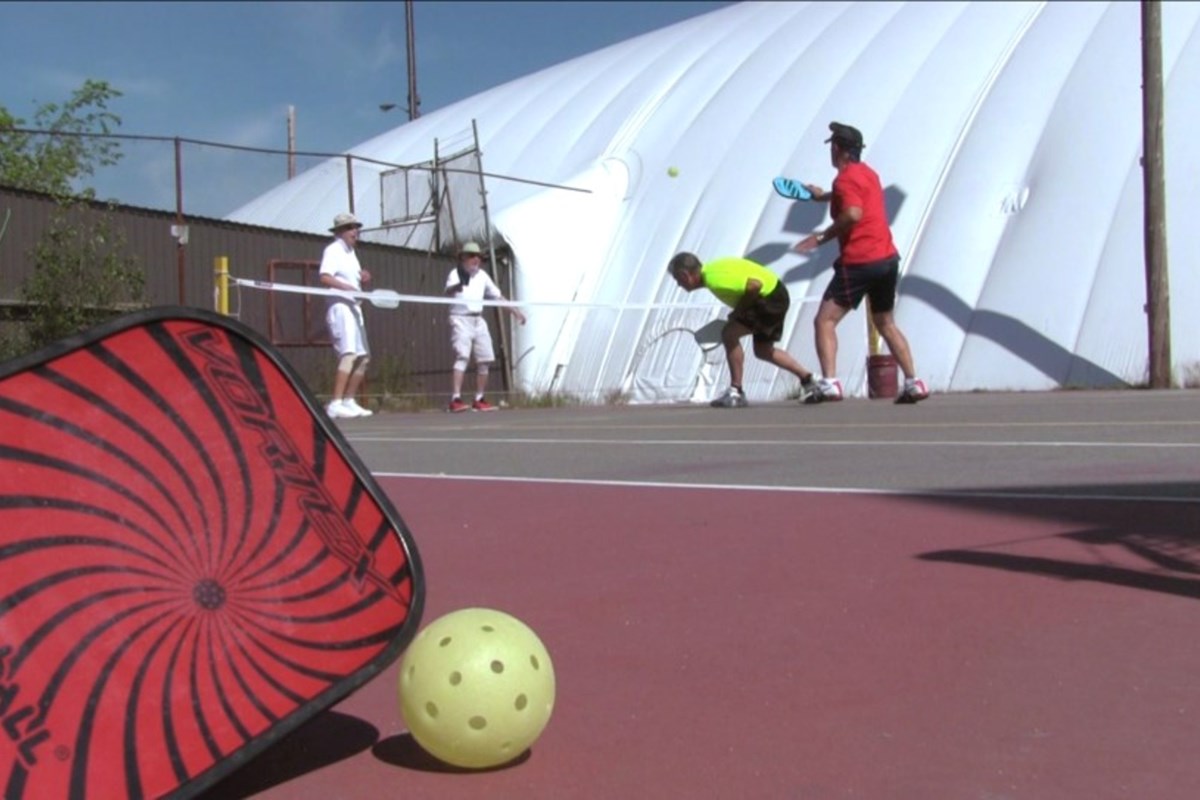 The first five of 28 outdoor tennis and basketball courts are scheduled for revitalization this year, which includes the Delki Dozzi Sports Complex, Elmview Playground, Lorne Brady Park, Sixth Avenue Playground and Twin Forks Playground
The city plans to revitalize the first five of 28 outdoor tennis and basketball courts this year as part of a six-year program to breathe new life into deteriorating infrastructure.
The top five include Delki Dozzi Sports Complex, Elmview Playground, Lorne Brady Park, Sixth Avenue Playground and Twin Forks Playground, 28 of which are scheduled to be revived by 2027.
Her project is the result of the city receiving $4.38 million in federal funding for outdoor recreation restorations, which it qualified for, according to City Recreation Manager Cindy Dent, after its master plan for parks, open spaces, and Freizeit had set this as a priority.
Various works were carried out in different municipalities prior to the merger, and since then it has become clear that the city has fallen short on certain infrastructure investments.
"As time went on, we realized that courts really needed a major facelift across the community," she said. "That was a priority, and we were prepared to apply for any funding that was available."
The city aimed to revitalize 14 outdoor tennis courts and 14 outdoor basketball courts throughout the community, including their renovation as basketball, pickleball, tennis, and skateboarding courts.
"Certainly there are niche groups interested in each activity, and demographically I would say the community would respond to different activities," Dent said.
A public consultation process took place this year to determine what should be done with each space, involving the general public and a handful of key stakeholders. This resulted in the following breakdown for the project's first five projects to be implemented this year:
Delki Dozzi Sports Complex: a standalone tennis court, two standalone pickleball courts, half-court basketball court, and new skate park equipment
Elmview Playground: One self-contained tennis court and four self-contained pickleball courts
Lorne Brady Park: Two hybrid tennis/pickleball courts
Sixth Avenue Playground: A standalone tennis court, four standalone pickleball courts, and an expanded skate park, as well as moving the basketball court to the outdoor ice rink
Twin Forks Playground: Two hybrid tennis/pickleball courts and a full basketball court
Younger people were more interested in skate parks and basketball courts, while older people were more interested in tennis and pickleball, Dent said.
"I think we're trying to do something for all ages here, and also combining different activities in different locations really creates a dynamic level of activity in each neighborhood," she said.
"I'm really excited to see how this will transform people's outdoor activities in each of the areas that we're going to reinvigorate."
For the uninitiated, pickleball is a new popular sport and a cross between tennis, badminton and table tennis. It is played with a paddle and a wiffle ball on a court much smaller than a tennis court. There are currently a handful of courts in Greater Sudbury and equipment is available for loan at some Greater Sudbury Public Library locations.
"It's a very easy racquet sport to learn," Dent said, adding that it's not as technically complicated as tennis and can therefore appeal to a wider range of ages and ability levels.
Although she's thrilled to hear that Elmview Playground in The Valley will be revitalized this year and will keep one of its tennis courts, area tennis player Lise Watt told Sudbury.com it was a shame that the area's only tennis court could decay like he did.
"We're playing on completely uneven asphalt," she said. "There's literally grass growing through cracks everywhere."
It "has been sitting like that for years," Watt said, adding that she drove into town with friends three times a week to play tennis. She hopes the city will put Elmview Playground at the top of this year's project list.
With five of 28 outdoor courts to be serviced this year, the 23-court tally is expected to be completed in five annual phases ending in 2027.
Tyler Clarke reports on City Hall and political affairs for Sudbury.com.