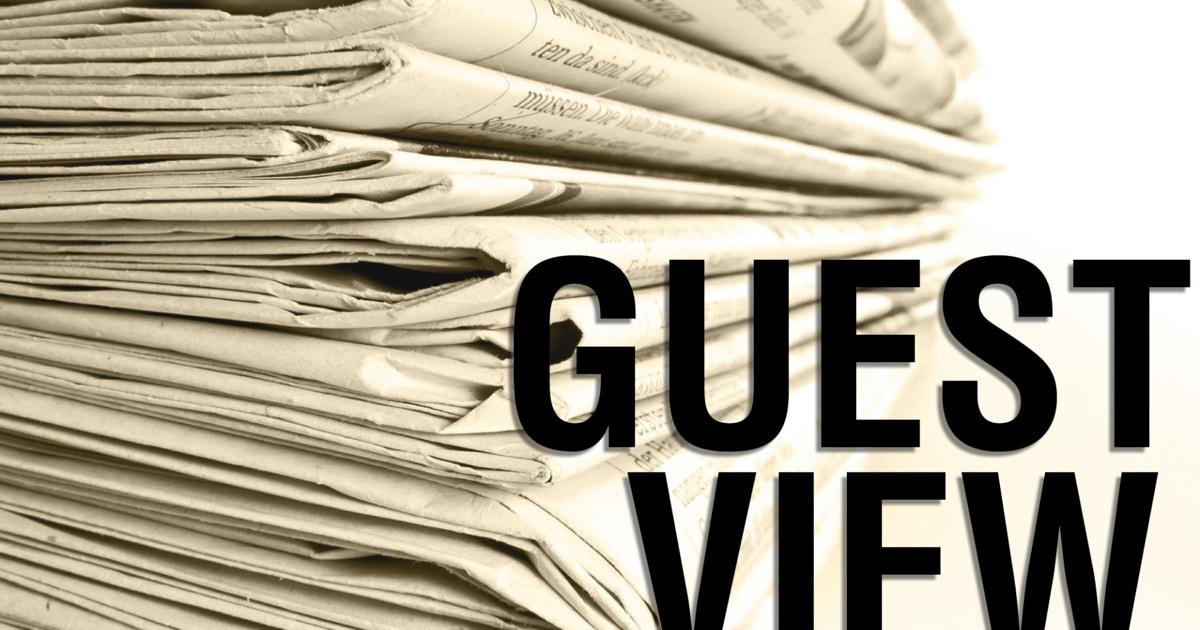 For far too long, an antiquated federal oil and gas leasing program has undermined the stewardship of our public lands and wasted taxpayers' money. Outdated policies have held Montana back and hampered the assets that contribute to our $7 billion outdoor recreation economy.
This leasing program recently underwent a major overhaul with the passage and signing of the Inflation Reduction Act (IRA). The law fixes many bugs in the program and puts Montana's outdoor industry on a much better footing than before, allowing government agencies to invest more time and resources into maintaining our public lands and outdoor recreation infrastructure.
Here's an indication of how broken the lease program was: During the last administration, the Bureau of Land Management (BLM) offered more than 442,000 acres of public land in Montana for oil and gas leases, with only 41% of those acres being sold. Thirty percent of the leases sold during that period were for the minimum bid of $2 an acre — a rate that had not been updated since 1987 until the IRA's passage.
People also read…
Worse, many of the leases offered in the last administration were sold for as little as $1.50/acre on so-called non-competitive leases. This type of lease would take place the day after the auctions when the BLM would sell — for this low price — Leases that have not been purchased. In fiscal 2018 alone, the BLM leased more than 262,000 acres of public land in Montana for this dismal amount, eroding both the land's value and potential for other uses.
Leases that sell for $1.50 or $2 per acre rarely lead to oil and gas production. They rarely create jobs; They also do not generate license fees or other significant economic returns, even if they incur administrative costs. Over the past decade, Montana taxpayers have lost millions of dollars in revenue, according to the nonpartisan Taxpayers for Common Sense. Speculators have fared well in this scenario, however, gobbling up leases and public lands that bolster their portfolios and improve their chances with potential investors. In doing so, they have tied up hundreds of thousands of acres of public land across the West, making those places unavailable for other purposes, such as habitat enhancement or expanded recreation.
These non-producing leases serve no public good, but the BLM had no choice but to pour time and taxpayer dollars into processing and managing them. This government spending could have been used for other lucrative purposes: improving wildlife habitat, monitoring water quality, maintaining and building hiking trails, trailheads, fishing spots, and boat ramps, to name a few. More time and money that could have been invested in other infrastructure to improve access to recreation, boost our outdoor recreation economy, and create jobs.
The IRA now allows the BLM to spend less time and taxpayer dollars managing unproductive leases, giving them time to take better care of public lands and increase access to recreational opportunities. That's because the IRA is raising the minimum bid price for competitive sales from $2 per acre to $10 per acre, putting an end to uncompetitive leasing. It also increases the royalty rate for oil and gas produced on public lands from just over 12% to more than 16%, ensuring taxpayers and communities get a fair return on industry development of public lands.
Taken together, these two provisions will make it far less likely for companies to buy up leases on public land that has little or no oil or gas potential and farm that land for the benefit of wildlife, water quality and outdoor recreation.
Unfortunately, what Congress failed to do with the IRA was an increase in bond requirements — what companies have to pay upfront to ensure their drill sites are reclaimed when production ceases. As the Home Office and BLM begin implementing the bill with new regulations in the coming months, it's imperative that they consider raising these bond rates so corporations — not taxpayers — can take action to clean up public assets, for who they are responsible for, be held accountable for having benefited.
This landmark legislation allows the BLM to spend less time and tax dollars managing useless oil and gas leases, allowing them to spend more time managing public lands for other purposes that strengthen Montana's economy.
Bill Stoddart is a small business owner and member of Business for Montana's Outdoors and has lived in the Gallatin Valley for 30 years.
Get the latest opinions
Receive opinion pieces, letters and editorials straight to your inbox every week!