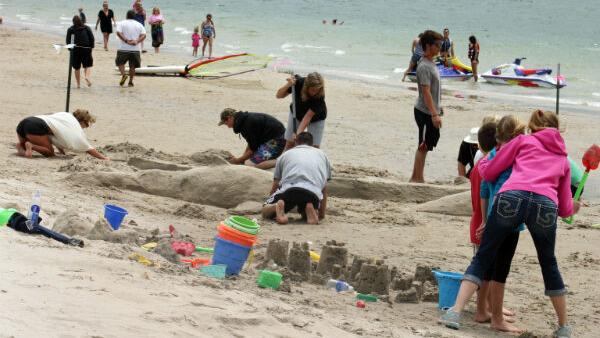 After the weekend of July 4, 2019 when a 6-year-old girl nearly drowned, two people were run over by vehicles on the beach and a fight resulted in the death of one man.
The chaos caused a longtime local fire chief to exclaim that it was time for state officials to "stop burying their heads in the sand" amid the bellicose, recalcitrant holiday crowds at the lake.
Starting this year, camping on the beaches will be limited to 1,000 and on established campsites to 500 in order to better manage the influx. And everyone has to pre-register for a campsite through a system that is slated to open sometime next month. No more spontaneous campouts.
The cost of camping by the lake also increased. Camping on the beach used to cost $ 12 a day. Now it's $ 25 on weekends, $ 20 on weekdays, and $ 15 during the non-peak summer months.
That came a year after Game and Parks postponed a plan to limit camping to 600 pitches and start camping for reservations only in 2020 amid business owner protests in the area. Instead, the commission opted for heightened law enforcement, a new ban on the consumption of alcohol on state-controlled land, and working with a citizens' advisory group to develop a plan to control the problems at the lake.
The commission unanimously approved the new restrictions on March 17th, despite reservations by the advisory group that includes the Mayor of Ogallala, local tourism promoters, law enforcement agencies and business owners.