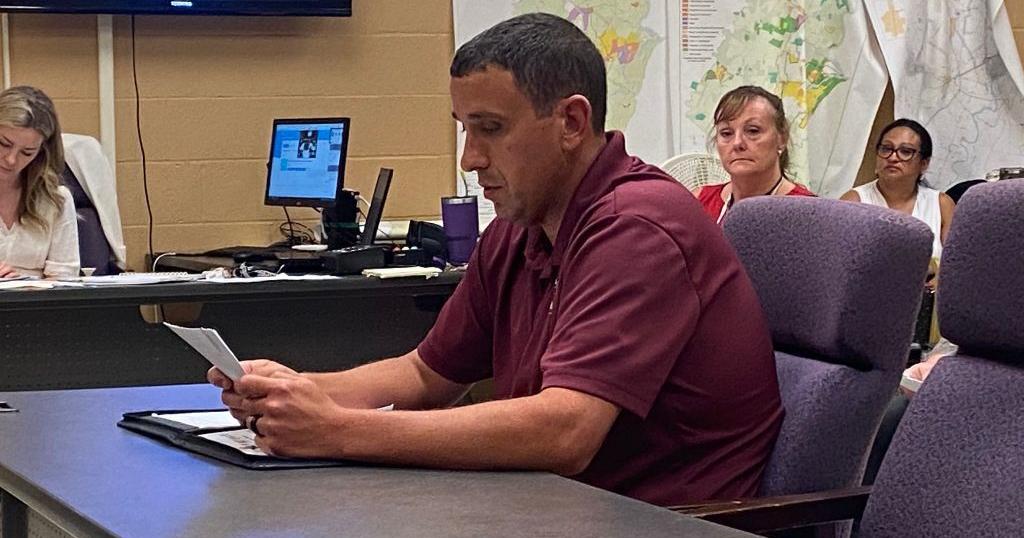 CHARLES TOWN—David Kling, associate director of Jefferson County Parks and Recreation, appeared before the Jefferson County Commission at its last regularly scheduled meeting to ask the commission to pass a resolution recognizing July as National Parks and Recreation Month becomes.
Americans have celebrated July as National Parks and Recreation Month since 1985, thanks to the United States House of Representatives, by promoting the benefits of local parks and recreation centers and encouraging citizens to get outside, enjoy the parks, and participate in outdoor activities .
Jefferson County has seen a significant increase in use of the parking system since the start of the COVID-19 pandemic. Individuals took the opportunity to get outside to exercise, have fun and sometimes escape the lonely and closed lifestyle that came as a result of the pandemic.
"People have made a point of getting outside in parks during COVID, and they continue to find outdoor recreation a desired avenue," said Jennifer Myers, director of Jefferson Parks.
To promote the importance and relevance of parks in today's world, Kling introduced a resolution to the County Commissioners emphasizing that parks and recreation are an integral part of communities across the state and particularly in Jefferson County.
The resolution also emphasized that participation in parks and recreation promotes health and well-being and improves the physical and mental health of people who live near parks. The positive effects include increasing cognitive performance and well-being, alleviating diseases such as depression, attention disorders and Alzheimer's, and encouraging physical activity to promote a healthy lifestyle.
The resolution also touched on the economic prosperity that active, healthy parks bring to a community. There is an expansion of the local tax base, increased tourism, and a reduction in crime in communities where parks are maintained and active.
After Kling read the resolution as part of the official minutes of the meeting, the commission unanimously voted in favor of the proclamation designating July as Jefferson County's National Park and Recreation Month.
Other park deals ahead of commissioners last Thursday included the reappointment of two current members of the Jefferson County Parks and Recreation Commission. Both Melissa Thompson and Heather McIntyre were reappointed to additional three-year terms. There are three vacancies on the Parks and Recreation Board of Directors. Interested parties can submit an application to the Jefferson County Commission through their website at www.jeffersoncountywv.org.