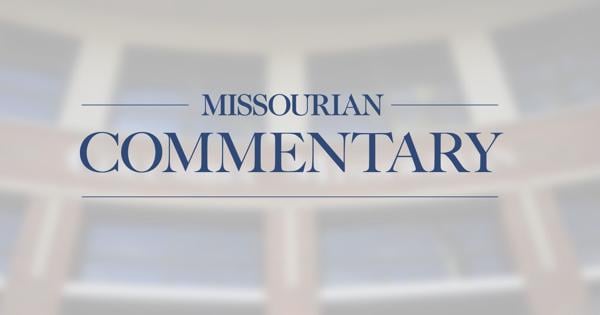 School is back in class, which means it's either late summer or early fall, depending on your settings. Whatever the case, it's that time of year that the Mizzou Botanic Garden (MUBG) hosts its annual Jacquelyn K. Jones Lecture – a visit from an unmissable expert in a nature-related field.
Mark September 15 in your calendar to attend the 2022 lecture by Kathleen Wolf, a research social scientist with ties to the University of Washington's College of the Environment. Wolf has authored more than 5,000 articles on the benefits of nature and trees to human health and wellbeing – from cradle to grave. The lecture will take place at 6:30 p.m. in the Monsanto Auditorium of the MU Bond Life Sciences Center.
A bonus event, an introduction to the therapeutic benefits of forest bathing, will be held the following day at 9:00 am at the Hinkson Creek Recreation Area. For more information on both events and a story about the wolf, visit garden.missouri.edu.
Campus staff for this event include Anand Chockalingam, a MU professor of medicine, and Sonja Wilhelm Stanis, a professor and associate director at MU's School of Natural Resources. Both are introduced at the lecture and together with Wolf they take walks in the forest in the morning after the lecture.
Chockalingam's research focuses on cardiomyopathy, psychological stress and holistic interventions. He has developed a Heartful Living cardio wellness program that includes time in nature.
"Connecting with nature on a regular basis, spending time outdoors, exploring neighborhood trails and parks is therapeutic on multiple levels," Chockalingam said. "Our ability to understand ourselves and appreciate life greatly increases when we connect with nature."
Wilhelm Stanis said that a significant part of her research over the past 14 years at MU has been in the field of outdoor recreation and health.
In collaboration with colleagues from MU, Kansas State University and the University of South Carolina, she has studied parks as a public health resource.
"I started a series of studies to document physical activity in parks," she said. "Where are people active and why are some parks more encouraging of physical activity?"
Among other things, she and her colleagues looked at aesthetic features such as shadow and water features, as well as facilities such as playgrounds and hiking trails. In cities, proximity, neighborhood safety factors, and accessibility were considered.
Funded by an Active Living Research Grant from the Robert Wood Johnson Foundation, Wilhelm Stanis and her colleagues developed a Community Park Audit Tool (CPAT), a checklist of useful characteristics that communities can use to evaluate recreational areas with the goal of promoting physical activity or to subsequently plan the health of residents. A recent NIH grant enabled the research group to develop the audit tool into an app: eCPAT.
With the help of youth groups, neighborhood clubs, and community organizations, they conducted an inventory of parks in Kansas City and examined the disparities in park access and quality, particularly for low-income families, one of Wilhelm Stanis' passions. Through this and similar studies in other cities, the research team has shown that involving community members in planning and evaluation increases understanding of the importance of parks to public health.
She has also worked with graduate students on a variety of parks and health studies in Colombia, including research with the Missouri Katy Trail, Douglass Park, and schoolyards.
"One of my students studied the mental health benefits of outdoor exercise using memory tests before and after walks in an urban setting and at Rock Bridge State Park. The park environment increased measured cognitive benefits."
Wilhelm Stanis and the School of Natural Resources use the Provost Office's Enhancing Student Success at Mizzou grant to add plants to classrooms. This is in response to studies showing that indoor greenery can increase concentration, reduce stress and even make people more productive.
In her parks, health and wellness course, she said, the focus is on the benefits of human contact with green environments. "It addresses the physical, mental, social and cognitive benefits of being in contact with nature," she said.
During her visit to the MU campus, Wolf will spend time speaking with students and faculty at the School of Natural Resources in the classroom and in a casual setting. MUBG also has an event planned where Wolf will share ideas with other community professionals working on the benefits of green infrastructure.
"I look forward to Kathleen Wolf visiting campus because it's a great opportunity to have this conversation about nature," said Wilhelm Stanis. "People here on campus and in our community are doing this work, and it's an opportunity to share resources and information."
Janice Wiese-Fales writes about the Mizzou Botanic Garden. Her columns appear twice a month in the Missourian.

About Opinions in the Missourian: The Missourian Opinion Department is a public forum for the discussion of ideas. The views presented in this article are those of the author and do not necessarily reflect the views of the Missourian or the University of Missouri. If you would like to contribute to the Opinion Page with an answer or your own original topic, visit our submission form.