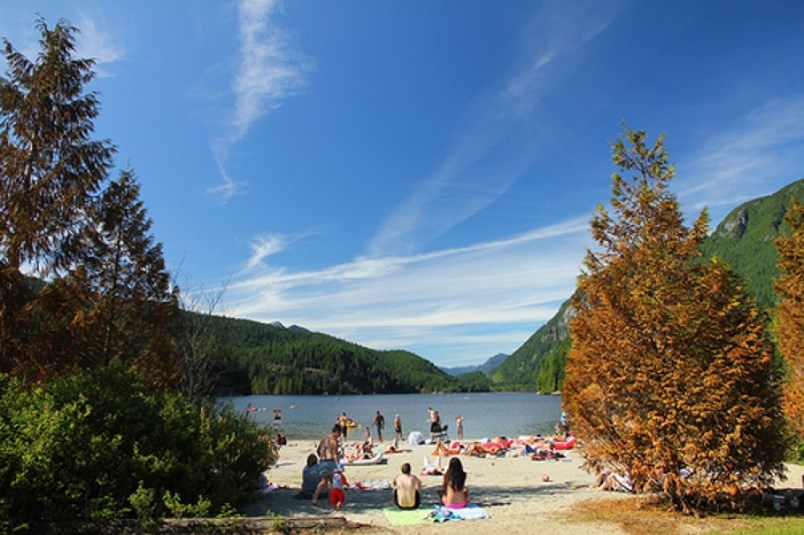 Writer thinks online parking registration is "absolutely unnecessary". The program runs from June 27th to September 5th.
The editor:
Re: BC Hydro To Stop Crazy Traffic Issues At Buntzen Lake With Pre-Visit Park Registration (May 4, 2022)
If you want to drive to Buntzensee, you have to register for a parking permit at least one day in advance from June.
The first question that should be asked is why is a registration card being introduced at Buntzensee at all, regardless of whether it is for one or half days?
This is a very popular recreational area for fair-weather visitors, dating back at least to the 1980's when I first lived in the Lower Mainland as a UBC student. I remember that the iconic Buntzen car park was regularly full even back then in the summer.
It's hard to avoid thinking that BC Hydro might be comfortably jumping on what has become the bandwagon of (over)regulating BC parks for the last two COVID-19 years.
Why is spontaneity suddenly killed in accessible BC outdoors?
We should be able to wake up in the morning and decide whether we want to head to Buntzen Lake or another BC park that has fallen victim to pre-park registration policies.
The reason given in this case, that Anmore residents around Buntzen Lake complain about the traffic volume, does not apply, since the traffic volume remains annoyingly high for them even with half-day or day tickets.
This is the reality and consequence of living in a beautiful and popular area.
I'm an avid hiker/trail runner and kayaker who moved to Port Moody from West Vancouver in 2017.
I love nothing more than waking up early on a summer weekend morning and deciding where I'll hike, run, or kayak with my now 15-year-old super fit son for the day based on the weather, mood, and energy level.
Diaz Vistas or Eagle Mountain were often our last minute choices including the Buntzen Lake parking lot where we got there before 9am and always got a spot for the day.
That spontaneity has been a big part of the overall positive outdoor experience, but that freedom is quickly being taken away from us by those who run and govern our BC parks.
This is very unfortunate and totally unnecessary.
-Walter Cicha, Ph.D., Port Moody