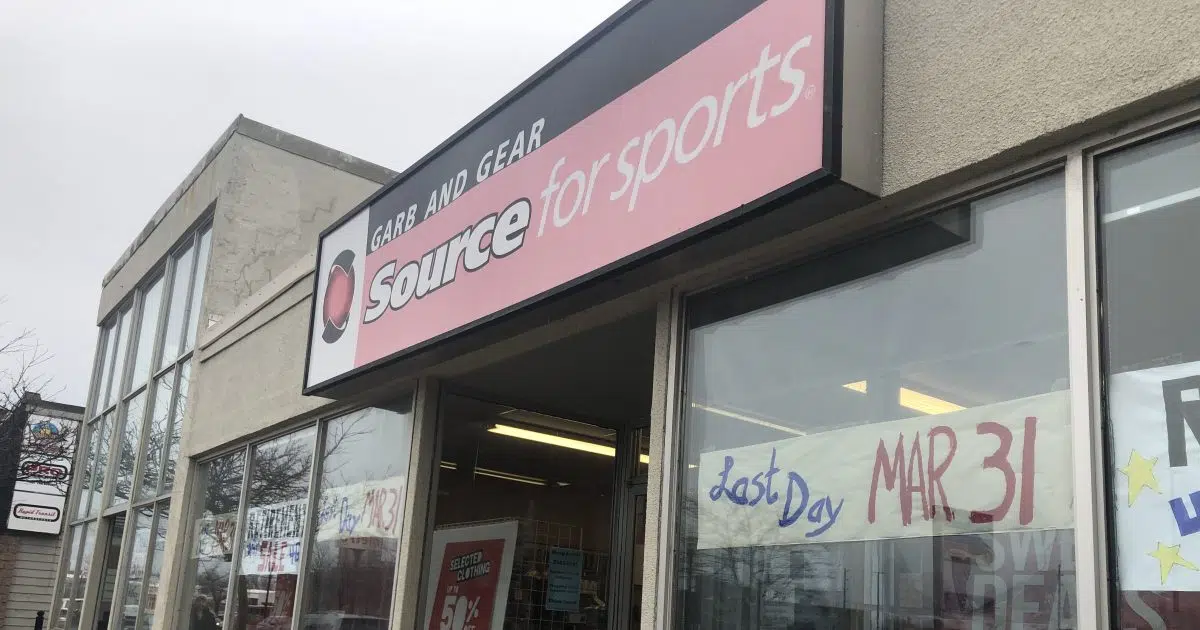 A sporting goods store in downtown Owen Sound is closing today after nearly four decades in business in the city.
Garb and Gear Source for Sports on 2nd Avenue East will close its doors one last time at 5 p.m. Thursday as owners Brian and Janice Warrilow retire.
The sports shop started in Goderich in 1976 and moved to Owen Sound in 1983.
Brian Warrilow says he and Janice have really enjoyed the time they have spent running the store and thank the community for all the support they have received over the past 39 years.
He says it's bittersweet for her to step down after such a long run.
"It's been a long time. A lot of relationships, a lot of good friends from the relationships we've built," says Warrilow. "That's just about it."
Warrilow says they've decided the time is right to step down now, after the last two years for small businesses amid constant uncertainty.